Reception Class News
Stay and Play
It has been lovely to welcome our parents back into the classroom this week - the children thoroughly enjoyed sharing their learning!
Our theme for the week was 'Harvest' with a particular focus on 'Sharing to show we Care', the children brought in their own donations and we used the fruits and vegetables from our Grocery store to sort the foods into groups of 'processed' and 'fresh'. This led us to think about why it would be better to donate the 'processed' foods – "because they will last longer!".
Around our classroom, we enjoyed fruit and vegetable printing with primary colours, planting and growing vegetables in the tuff tray, exploring frozen Autumn objects in the water tray, building a farm in the construction area, making leaf patterns with playdough, learning from lots of autumn and harvest books in the reading area and searching for numbers amongst lots of obstacles using tweezers only in our Maths Area. In Literacy, the children were visiting the shop but needed to write their shopping list first, great segmenting Reception!
In addition to all of this, the Reception children each made their own bird feeder during outdoor learning time to take home over the half-term holiday! Phew – a restful break for us all in Reception is well deserved!
See more photos in the Reception Class Gallery.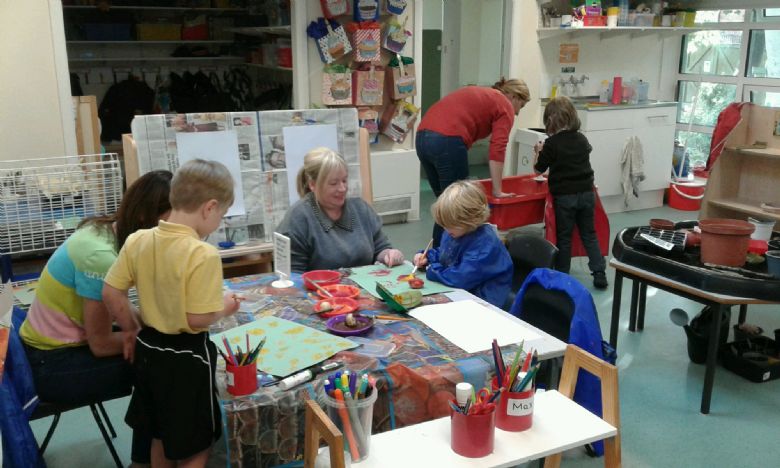 Autumn Walk to The Woods
After learning so much about Autumn recently, the children could not wait to explore our local woods and collect lots of Autumn objects.
The Great British weather did not disappoint and so we enjoyed a wet welly walk and found beautiful coloured leaves, lots of berries, fir cones, nuts and even some poisonous puffballs (we left those ones in the woods!) The children will enjoy exploring and investigating their findings in the classroom over the next few days!
See more photos in the Reception Class Gallery.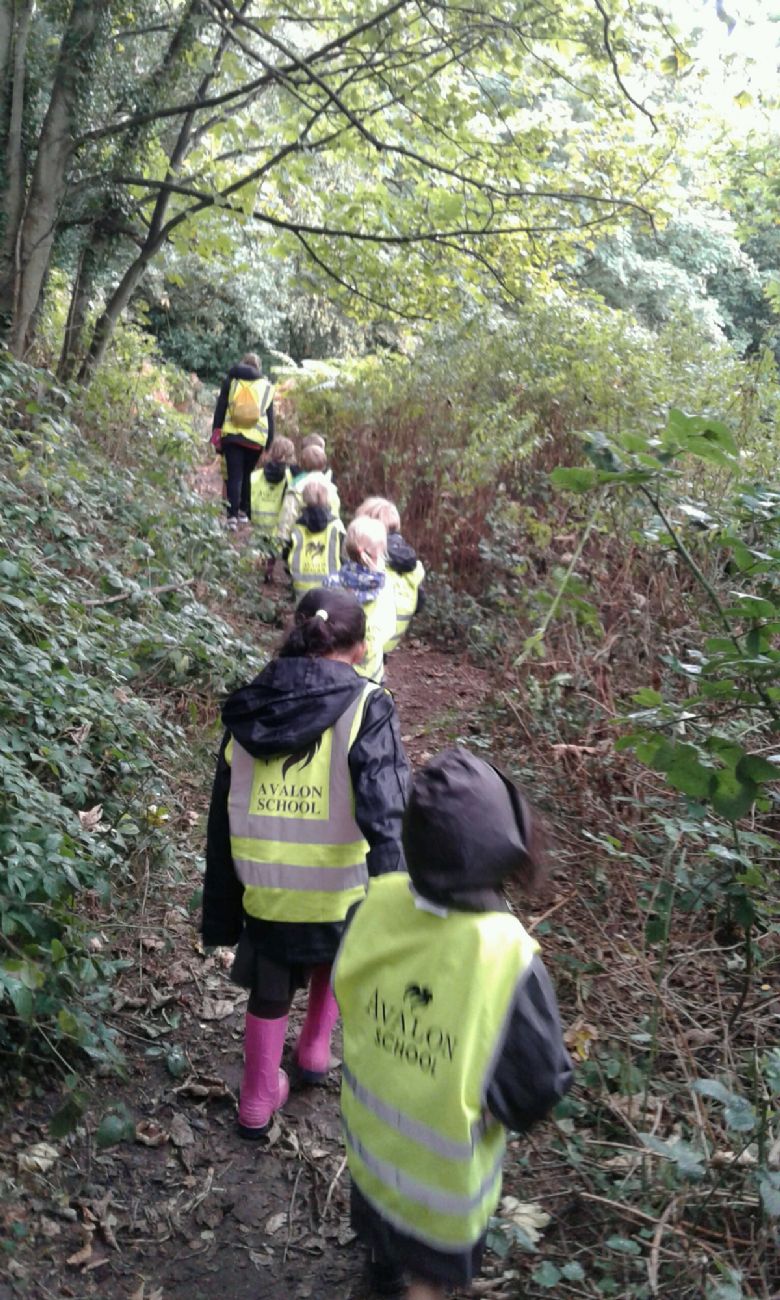 Well-being Week!
To create a relaxed ambience within our classroom this week, we have listened to fire crackling and autumn themed nature sounds during our learning time. We have had lots of discussions about our feelings and emotions and sharing 'The Big Book of Feelings' story helped us to learn about why we feel some of these emotions and how to deal with negative emotions too. We took most of our learning outdoors on Wednesday, exploring our natural surroundings and listening to environmental sounds. 'Thankful Thursday' involved Reception thinking about who they are thankful for and why, they drew beautiful pictures on little hearts to express their thoughts and ideas. Friday certainly was a 'feel good' day! We danced our way through the morning before enjoying some yellow-themed treats at lunch time.
See more photos in the Reception Class Gallery.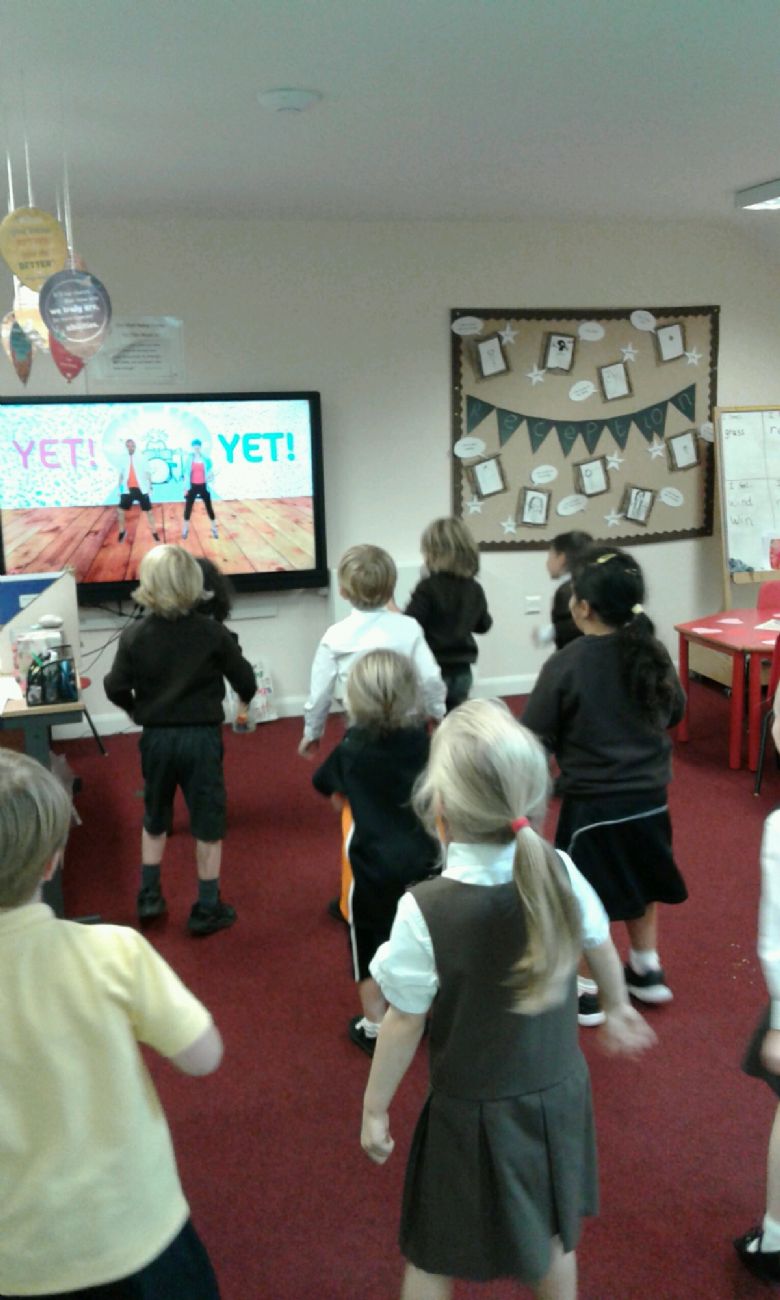 The Start of Autumn
On Monday, many of us came to school having noticed a very big and beautiful rainbow! We started to think about the weather changing and learning about Autumn. The children went for an Autumn walk, looking for other signs such as; conkers, chestnuts, colour-changing leaves, fir cones and much more! The children used their checklists to help them to find lots of different things. Back in the classroom, we talked about what we could see/hear/feel and smell on our Autumn walk and recorded our ideas in our Literacy books. Reception have also enjoyed buying real fruits and vegetables in our Grocery store, investigating the Autumn themed tuff tray, ordering Autumn objects according to size and reading lots of stories about Autumn time!
See more photos in the Reception Class Gallery.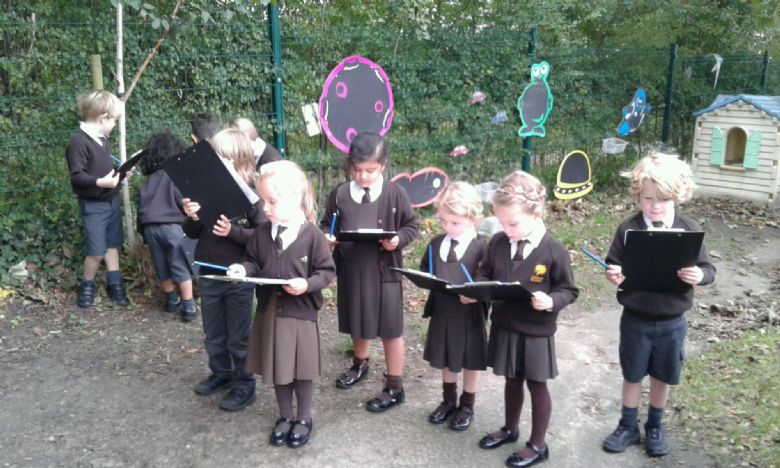 We are all different and all special!
Our PSHCEE session this week involved us sharing a story titled 'We Are All Different'. The children thought about what makes them unique and shared some ideas with their partners. They then studied their faces in the mirror to carefully draw self-portraits considering hair colour, eye colour, skin tone, freckles etc. Lots of detail included – well done Reception!
See more photos in the Reception Class Gallery.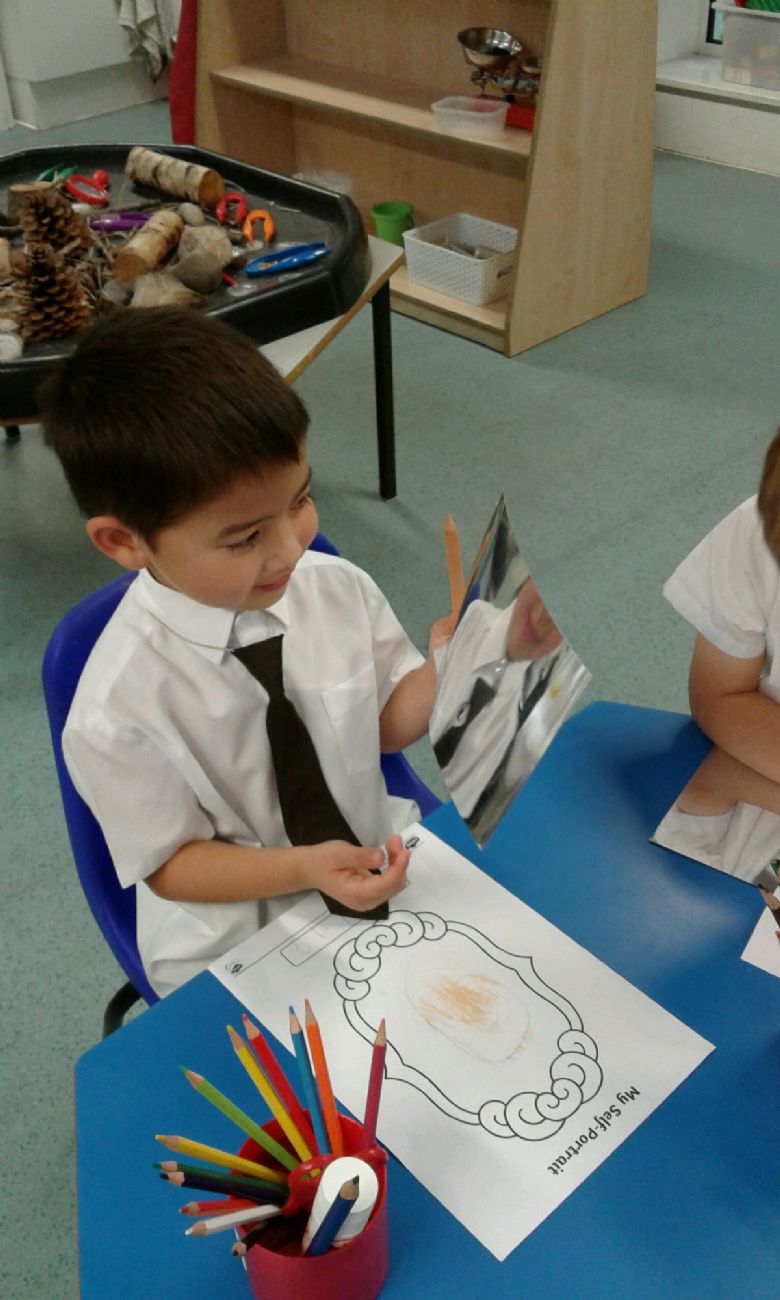 Exploring Different Activities
In Reception this week, the children have been enjoying lots of varied activities including painting Autumn pictures and making patterns using natural objects. In addition to this, the Health Centre Role-play area has been very popular, encouraging the children to care for one another. We read 'The Great Big Book of Families' which helped us to understand that every family is different but all very special and unique in their own way. The children then drew their families, thinking about what they liked to do best and what made them special. Outdoor learning saw the children collecting fallen leaves to create fantastic leaf family members too!
See more photos in the Reception Class Gallery.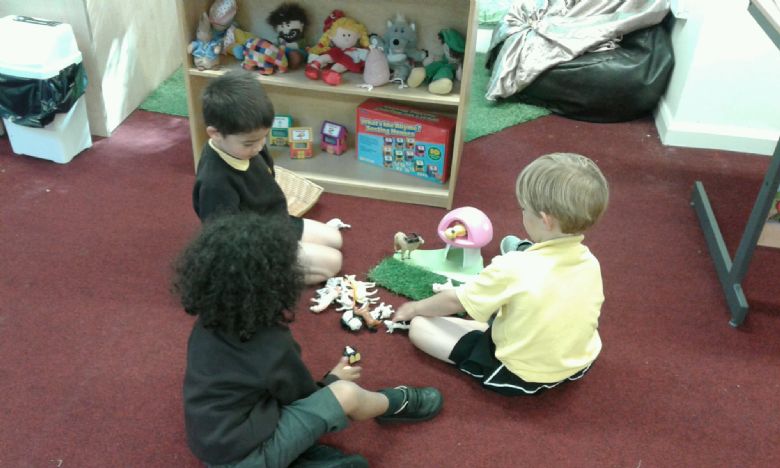 Outdoor Learning
Reception experienced their first 'Outdoor Learning' session with Mrs Gardner this week. What a busy afternoon they had, the children created a fire surround to sit around, they played hide-and-seek to explore the forest garden, they planted bulbs, collaged people using natural materials and then after all that, they ended their session with some mindfulness and relaxed listening to various sounds in the environment.
See more photos of our first week in the Reception Class Gallery.

Busy Bees in Reception!
This week, our Reception children have loved exploring our Forest garden, creating beautiful self-portraits and developing their fine motor skills using play dough and threading activities in our 'Finger Gym' area!
See more photos of our first week in the Reception Class Gallery.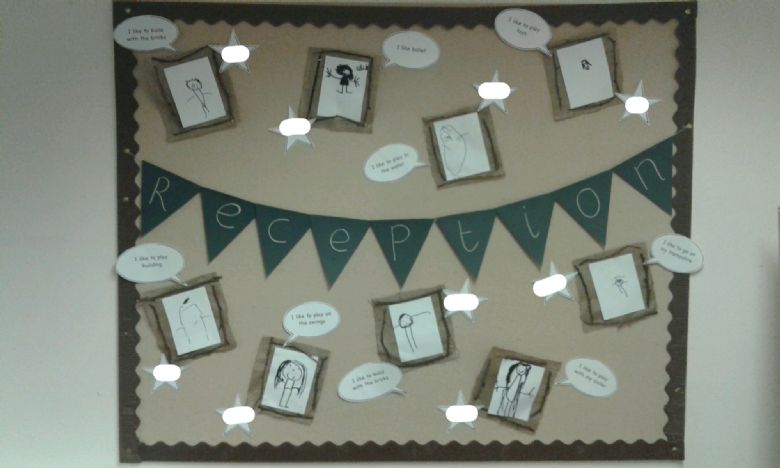 Our First Week in School!
Well done to all of our Reception children for having such a successful first week in school!
See more photos of our first week in the Reception Class Gallery.