Reception Class News
Our Senses
This week, the children in Reception have been learning all about their senses. We started our learning by going on a sensory walk in our Forest Garden where we could hear birds, see trees, smell flowers and feel leaves. We then took our learning back into the classroom where the children tried some various fruits and as you can see, the lemons and limes got a great reaction! The children were also involved in adding their own herbs and spices into play dough, adding flowers to our water play and exploring wet and dry sand. During our outdoor learning time, the children made their very own fantastic 'Autumn Sun Catchers'! What a productive and super busy week, well done Reception! See the Reception Gallery for more photos.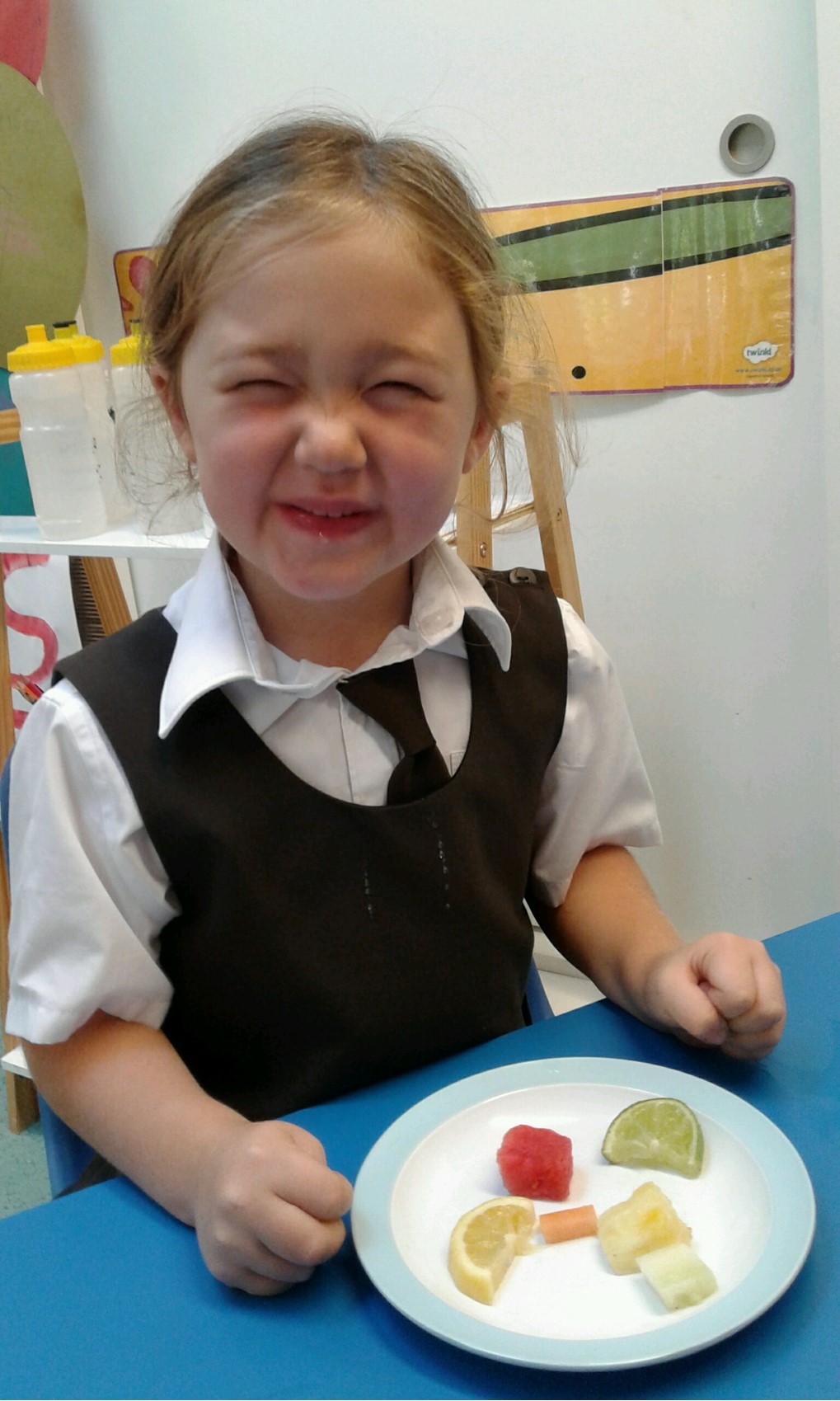 Starting School
Our Reception children have made a fantastic start to their school life!
The children have created their own Class Charter, adding their promises for the year on to their handprints. The children have begun to learn about sounds and numbers and they are enjoying our topic 'Ourselves and Our Families'. This has involved the children thinking about why they are unique and creating their own self-portraits. The children have then shared their own family photographs from home with their class, discussing who is in their family and why they are special. A particular favourite has been outdoor learning time, where the children have extended their learning further and enjoyed practical, hands on activities within our forest garden. Well done Reception, a well deserved certificate to everyone for making such a fantastic start to your school year! See the Reception Gallery for more photo.