Year 1 News 2020-2021
Studying Vincent Van Gogh's Sunflowers
Year 1 have been doing pencil drawings of Vincent Van Gogh's Sunflowers in their art lessons. They have been studying his painting and trying to copy the various shapes of the individual flowers. Next, they coloured their flowers using oil pastels in similar sunflower tones. Some of the children used scrunched up paper towel to smudge and soften the pastel colours. See the Year 1 Gallery for more photos.

Fun Packed Day
Year 1 started their fun packed day on a huge climbing wall. All the children were really excited to have a go at scaling the wall and to check out the view across West Kirby. Once they were in their harnesses and clipped on they tried their hardest to climb up as far as possible. They even managed to pose for a few pictures on the way. Next was the archery using year 1 size bow and arrows. It was a tricky new skill for them to learn but most were successful at hitting the target. They then moved onto Spike Ball! A fast-paced ball game where you must catch the ball before it hits the floor, or your opponent's get a point. Finally, onto some team building split into their house teams. Year 1 used their listening and leadership skills to move objects and solve puzzles. The presentation of medals and certificates finished off a thoroughly enjoyable day. See the Year 1 Gallery for more photos.

Science Fair - Year 1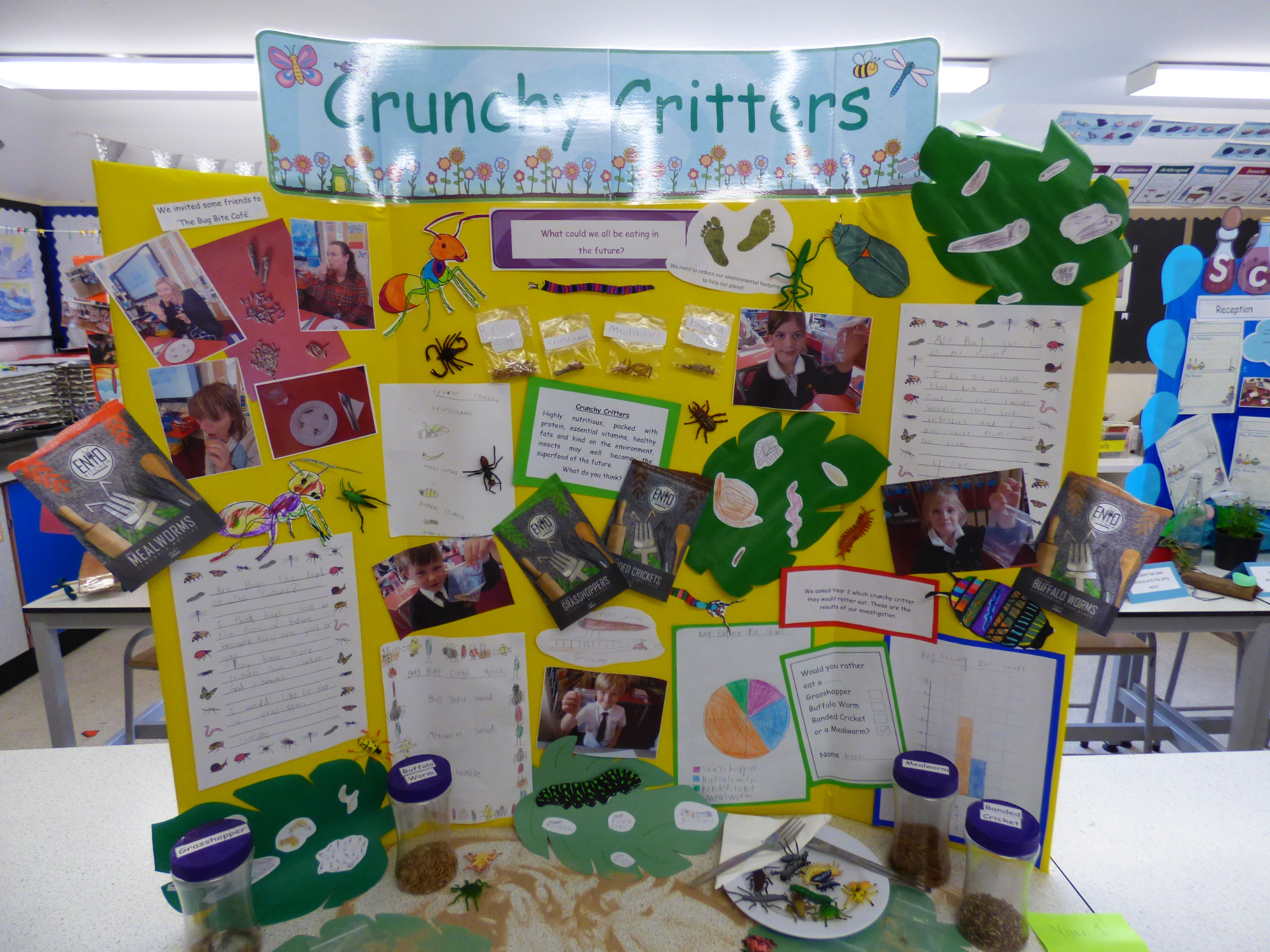 Crunchy Critters
This week Year 1 have been investigating whether or not insects could become the superfood of the future.
Edible insects are already consumed in a number of countries around the world and provide an environmentally efficient and sustainable source of food. Packed with protein, essential vitamins and healthy fats, insects are a highly nutritious alternative to our current energy-intensive farming methods.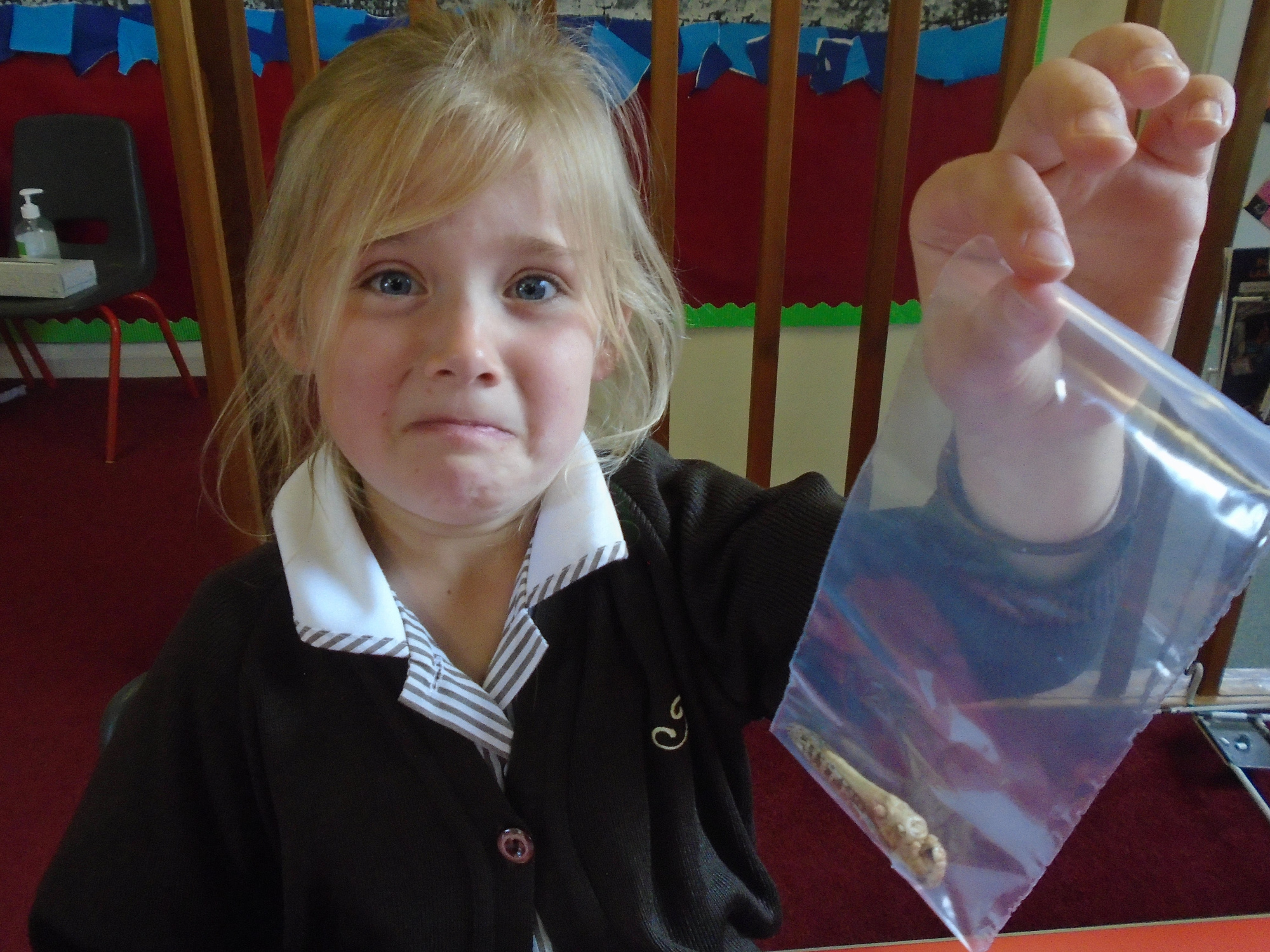 But would people like to eat insects?
We surveyed Year 2 and asked which of our insect samples they would try. We collected the data and displayed it as a bar chart and a pie chart. We found that mealworms were the most popular choice to eat. We invited some staff to sample our 'Bug Buffet' at 'The Bug Bite Café'. Those who were brave enough described the insects as crunchy with a slightly nutty taste.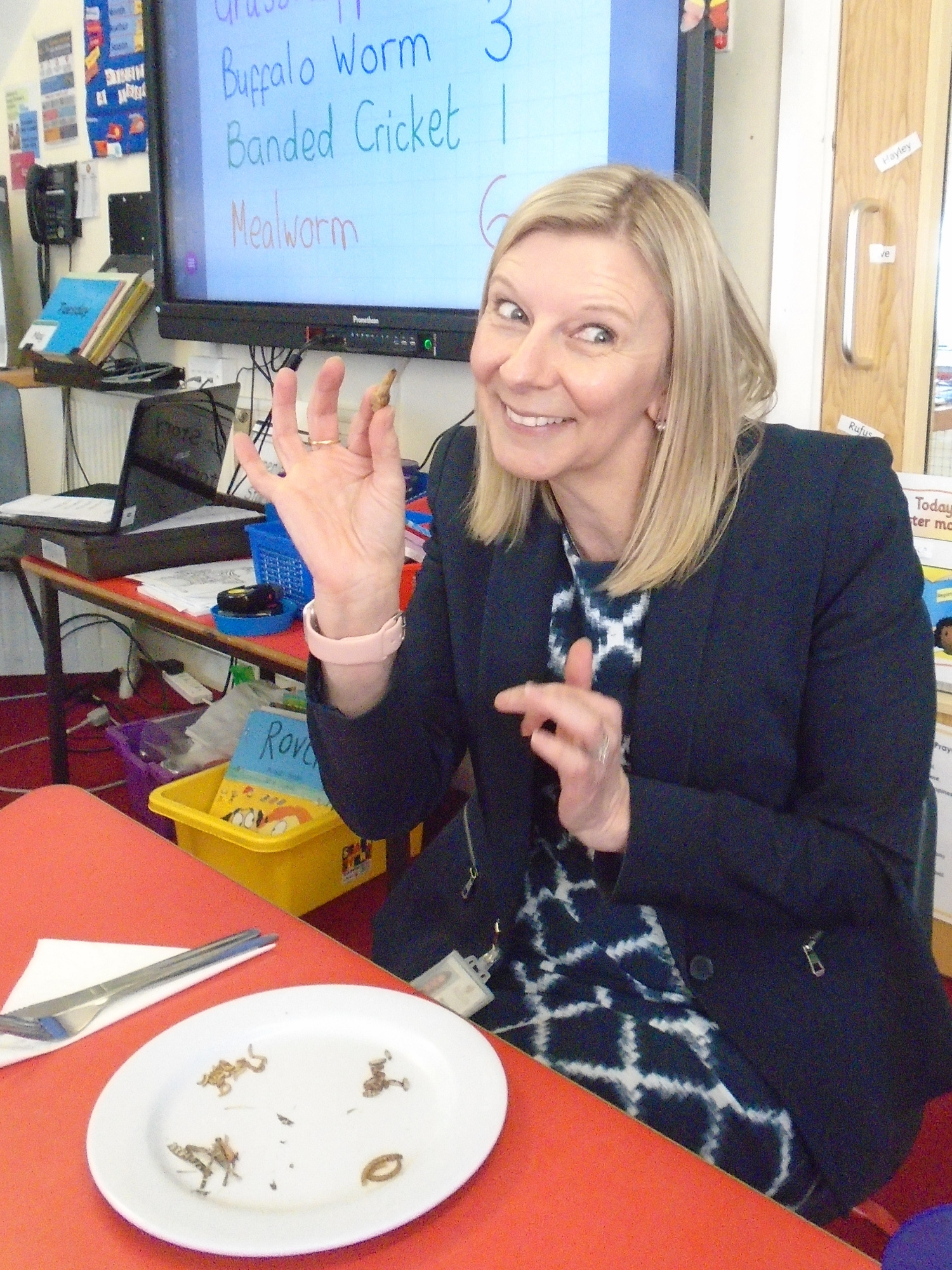 With all our information to hand, Year 1 compiled a menu of tasty, tempting insect dishes including Mealworm Dippers and Roasted Grasshoppers!
Exploring Colours in Spanish
This week in Spanish we have been exploring 'nuestros espacios verdes' as we headed out into the forest garden to hunt for all the colours we've been learning about in class. We have used 'los colores' to describe our favourite flavour ice cream, in preparation for more summer-themed lessons and fiesta season! See the Year 1 Gallery for more photos.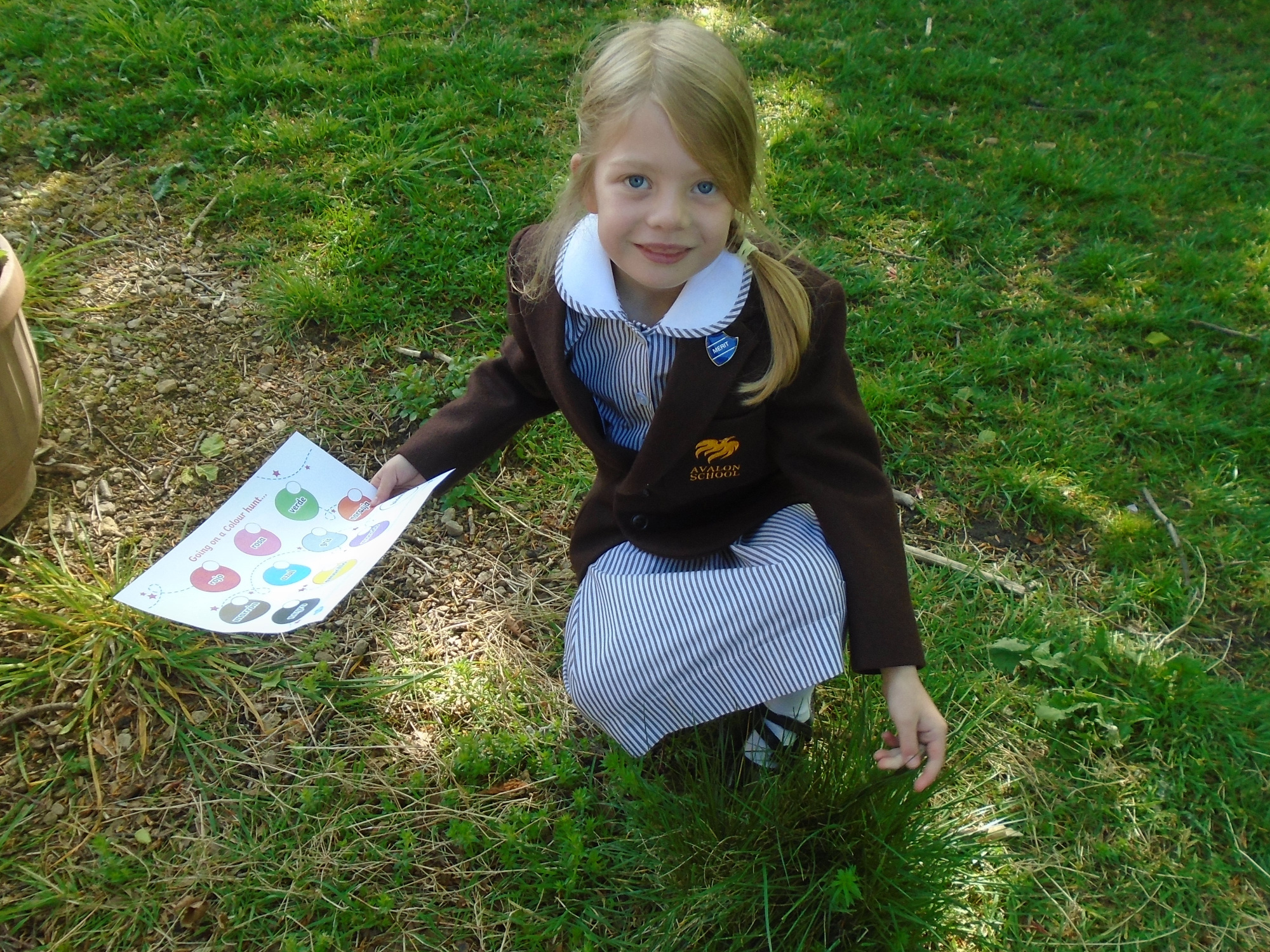 Cloud Gazing
As part of Mental Health Awareness Week, Year 1 took some time out of the classroom to simply relax and look up at the sky. We looked carefully at the clouds, breathing slowly and listening to the birds sing. We know how important it is to take time to appreciate and enjoy the natural world around us. See the Year 1 Gallery for more photos.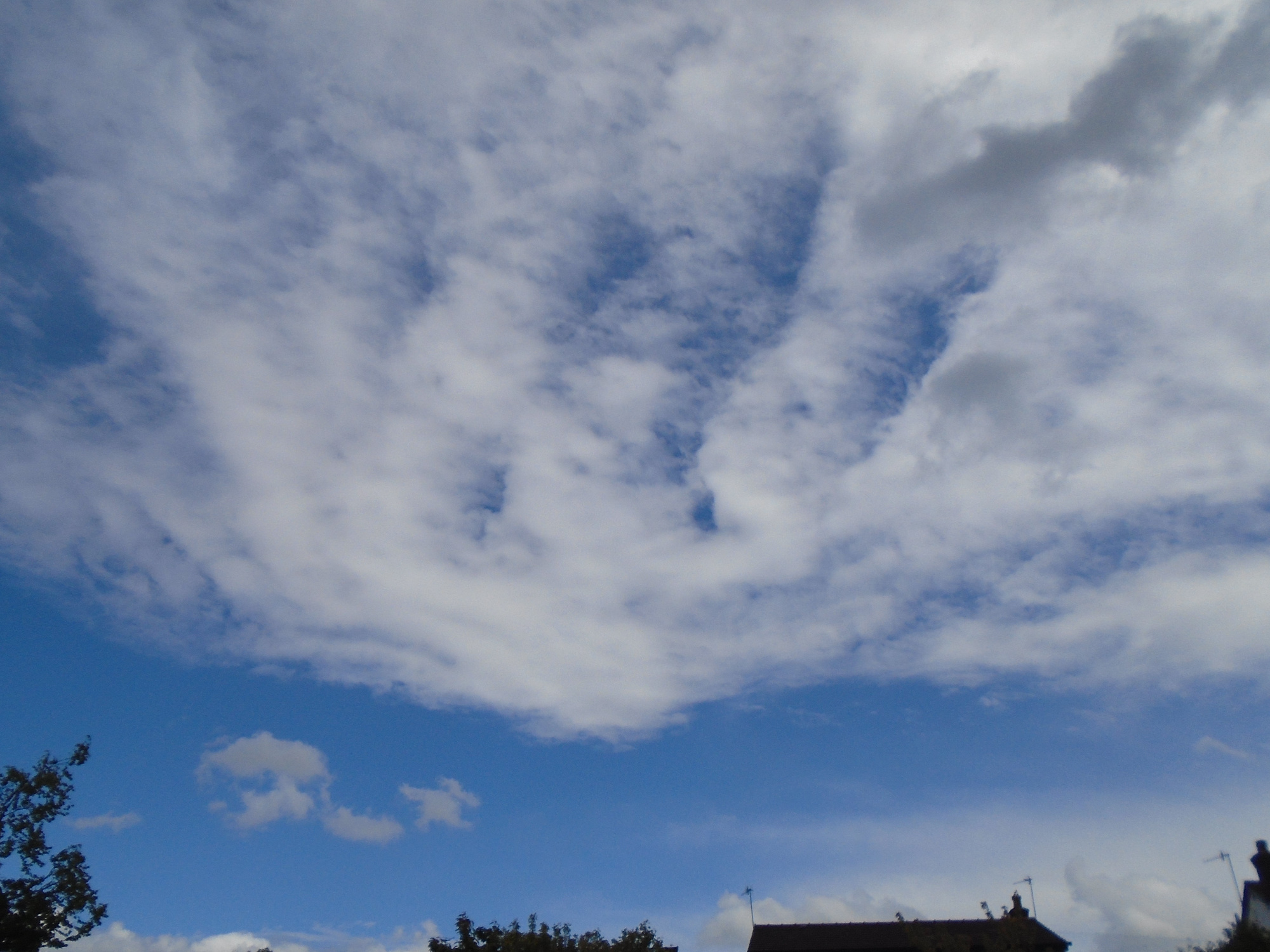 Exploring Different Materials in Science
This term Year 1 are learning about materials in our Science lessons. This week the children went outside on a materials hunt. They designed their own table to record information about all the different things they spotted. They were very surprised to find so many different materials. See the Year 1 Gallery for more photos.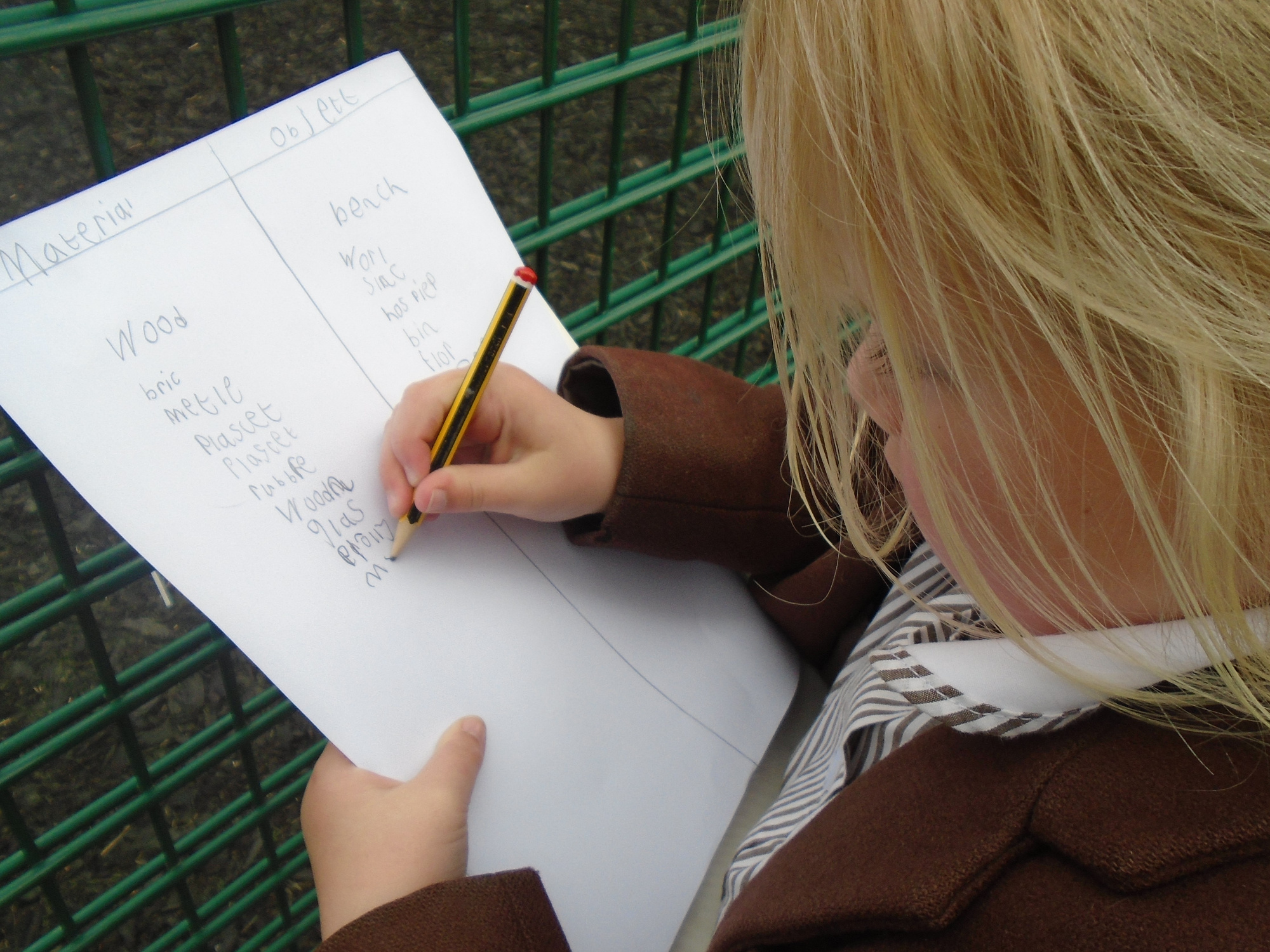 St George's Day Celebrations
Our Year 1 artists have been painting shields and dragons as part of their St George's day topic. They were very careful with their painting using thin brushes to slowly keep in the lines then changing to thicker brushes and big strokes for the large wings and the dragon's belly. Red and yellow paint was used to make their fierce dragons breath fire. Then to finish, they dabbed on sponges that had been dipped in copper and gold paint to give their dragon a shiney, scaley appearance. Well done year 1. Your dragons are fantastic. See the Year 1 Gallery for more photos.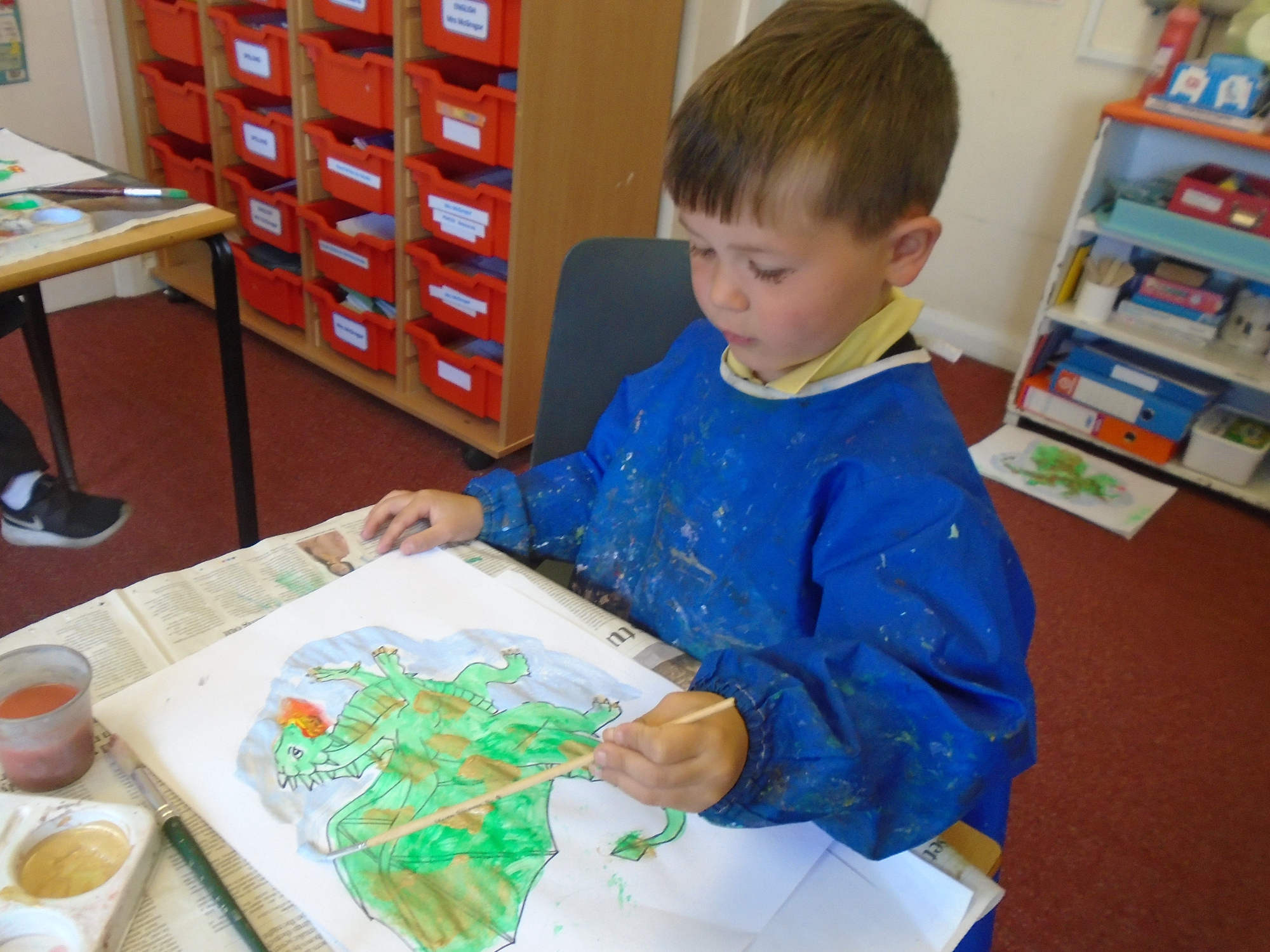 Easter Fun!
Year 1 have had 'eggcellent' fun this afternoon! During PSHCEE they explored 'Easter around the world' and discovered that different countries celebrate Easter with different traditions. One favourite was the egg rolling competition in Scotland...So, to end their day, Year 1 enjoyed their very own Easter egg hunt followed by egg rolling and some bunny hopping games. Happy Easter everyone! See the Year 1 Gallery for more photos.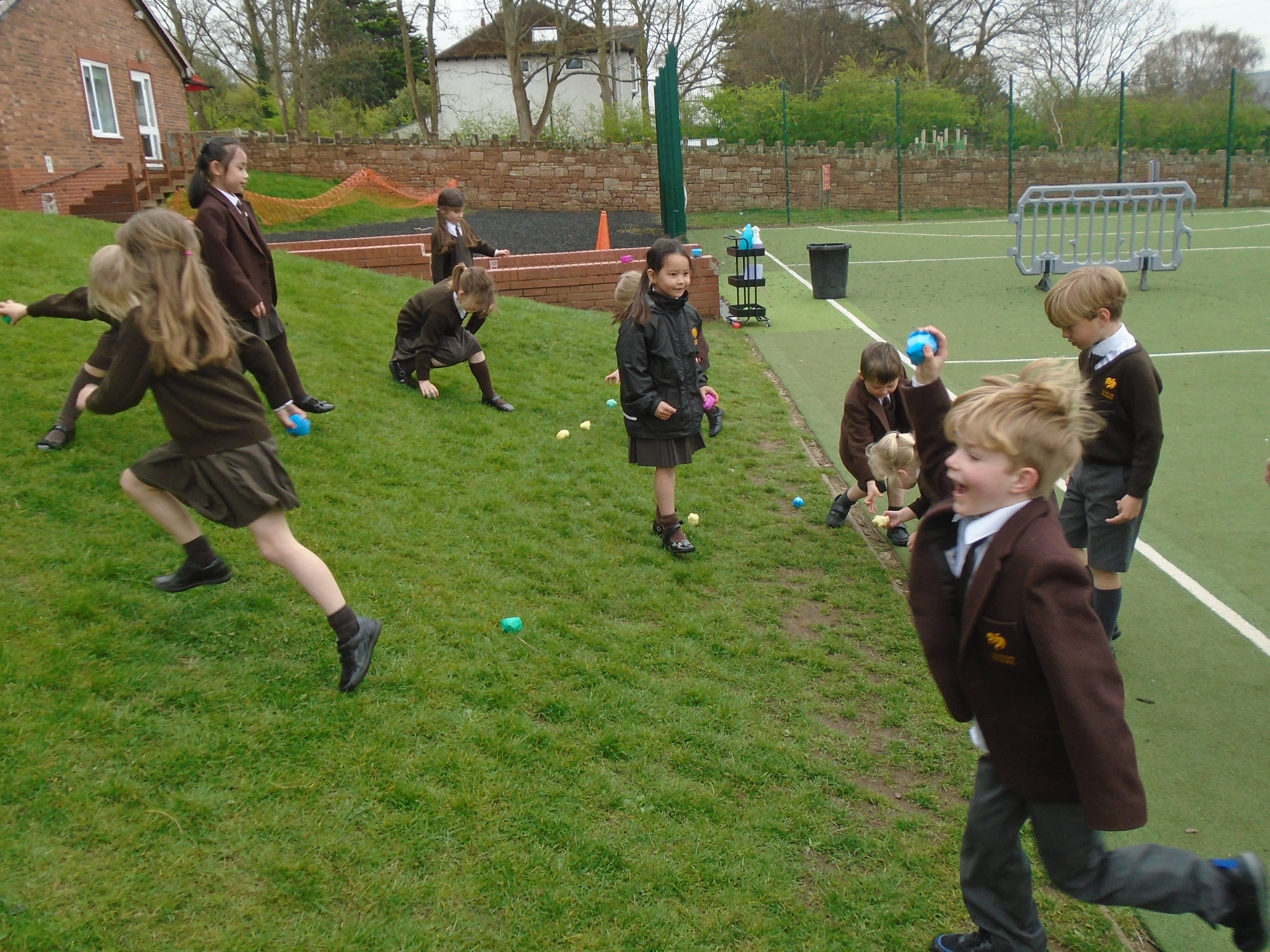 Growing Runner Beans
Over the last fortnight Year 1 have been learning about plants. We have been talking about plant life cycles and what seeds and plants need to grow. Two weeks ago we planted Runner Beans. By using a paper towel and a transparent cup, the children have been able to observe every stage of germination from the first sign of a root to a stem and then leaves emerging above. We're looking forward to seeing some beans! See the Year 1 Gallery for more photos.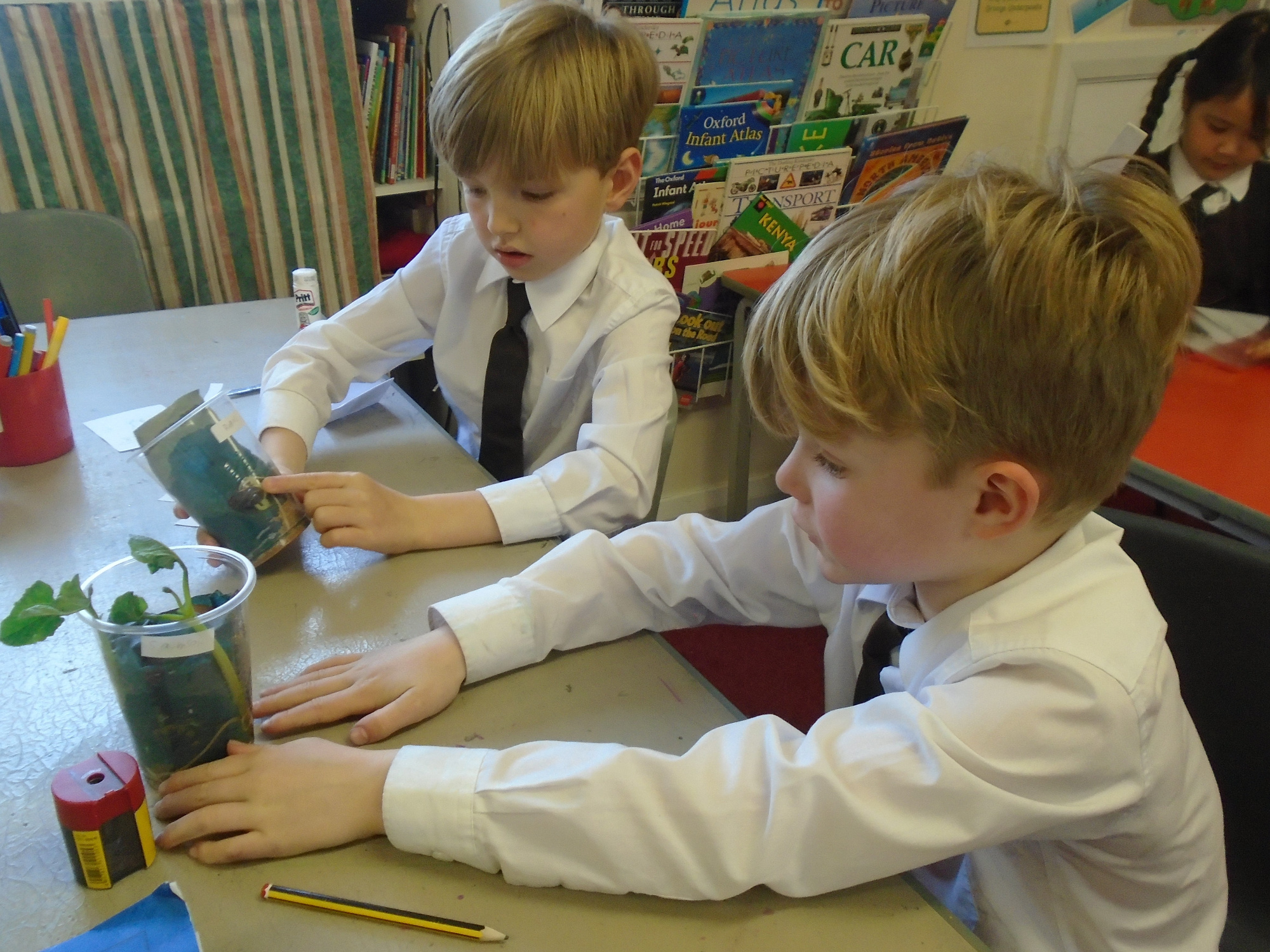 Measuring with Non-Standard Units
Year 1 have been measuring using non-standard units. We used paper clips, blocks and Lego bricks to compare the length of a variety of objects. We measured our pencils, our shoes, our desks and our glue sticks. See the Year 1 Gallery for more photos.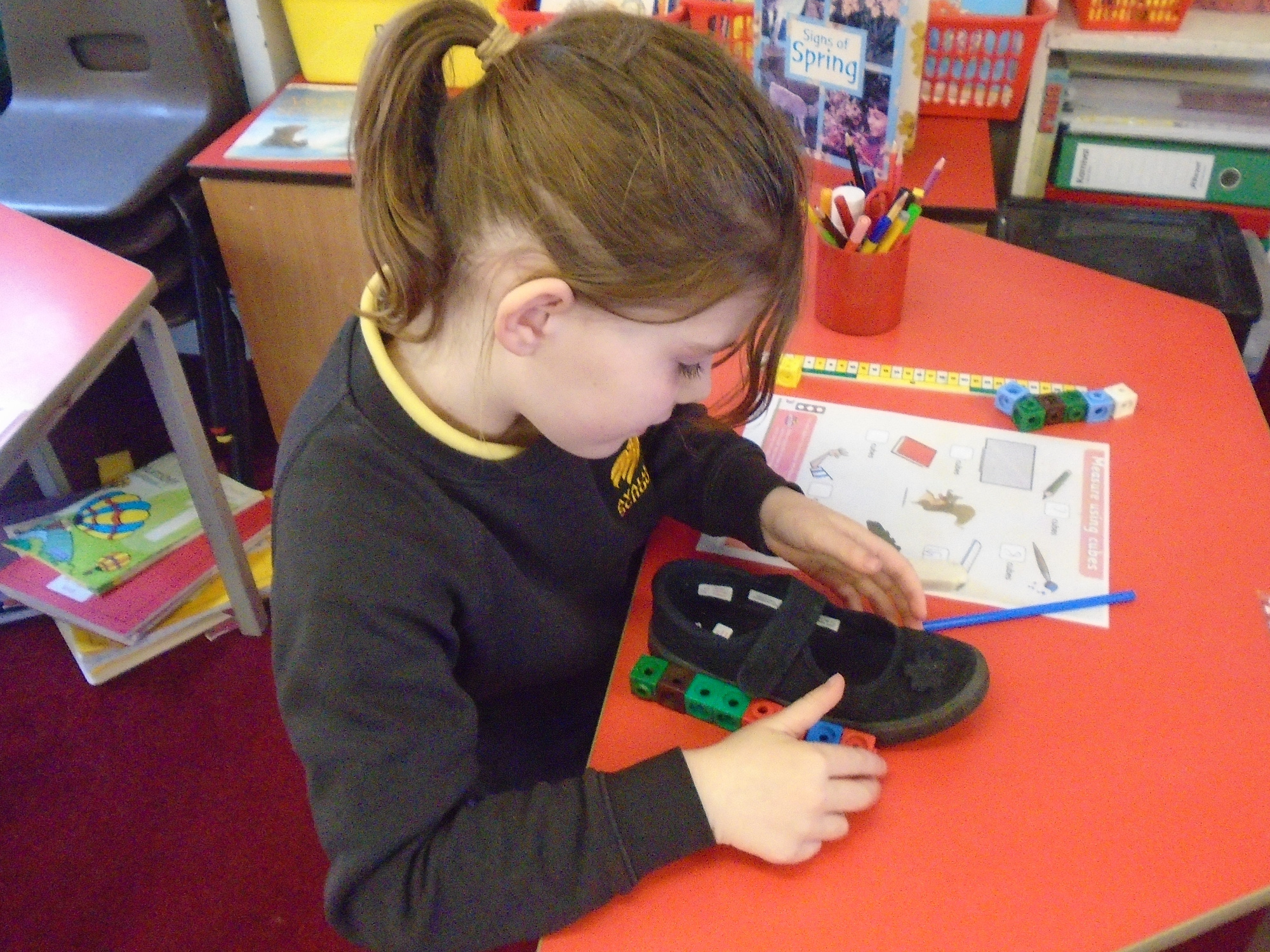 Springtime Art
The children have been making lovely large Daffodil windmills in Art to celebrate St David's Day. They have also started to learn all about St David in their Topic lesson. See the Year 1 Gallery for more photos.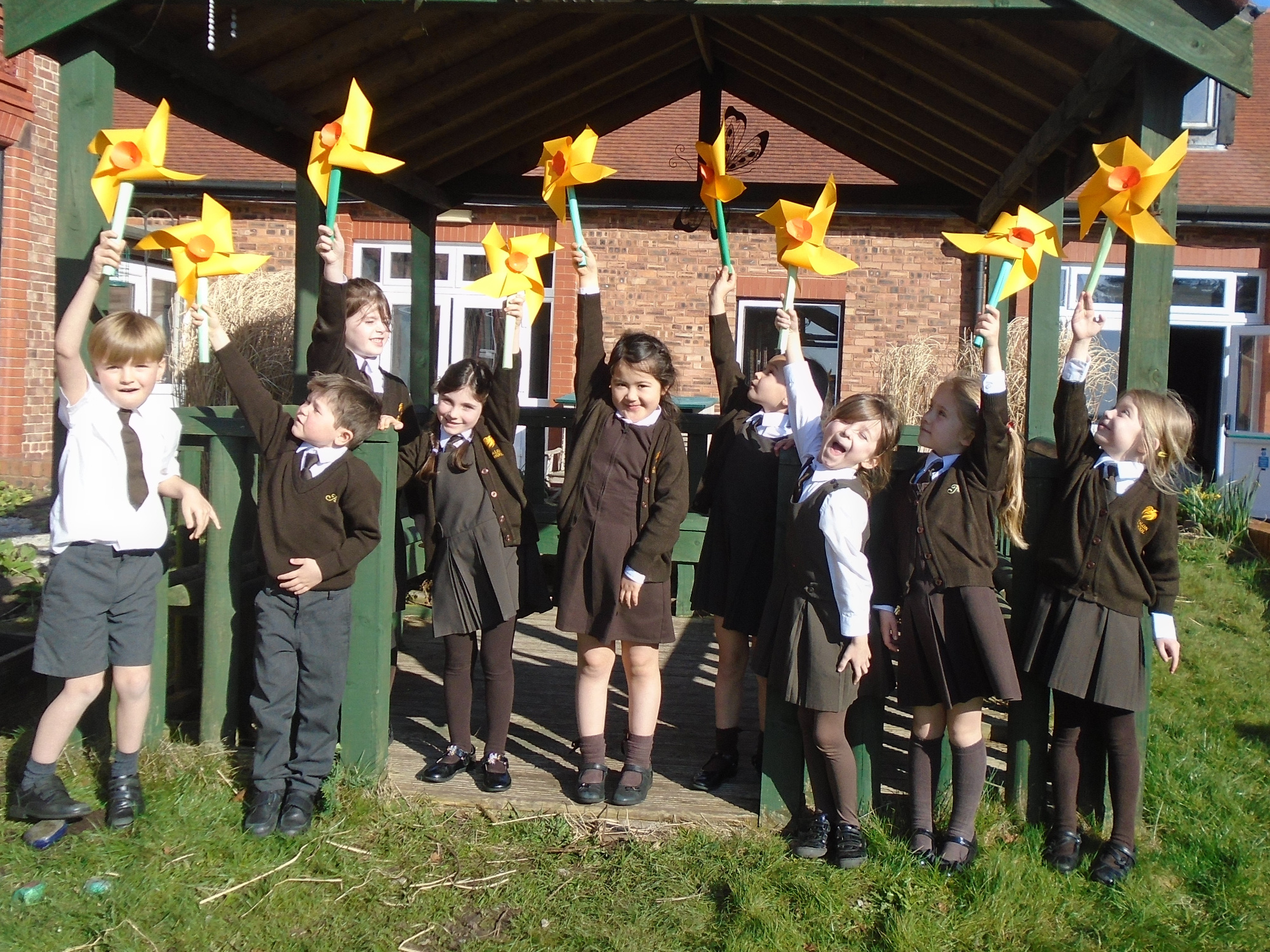 BHT Elf Kick Yuletide Yoga
As part of our 'Christmas Elf Kick' in aid of The British Heart Foundation, Year 1 and 2 took part in a Yuletide Yoga session. They balanced, stretched and relaxed, and all with a Christmas theme.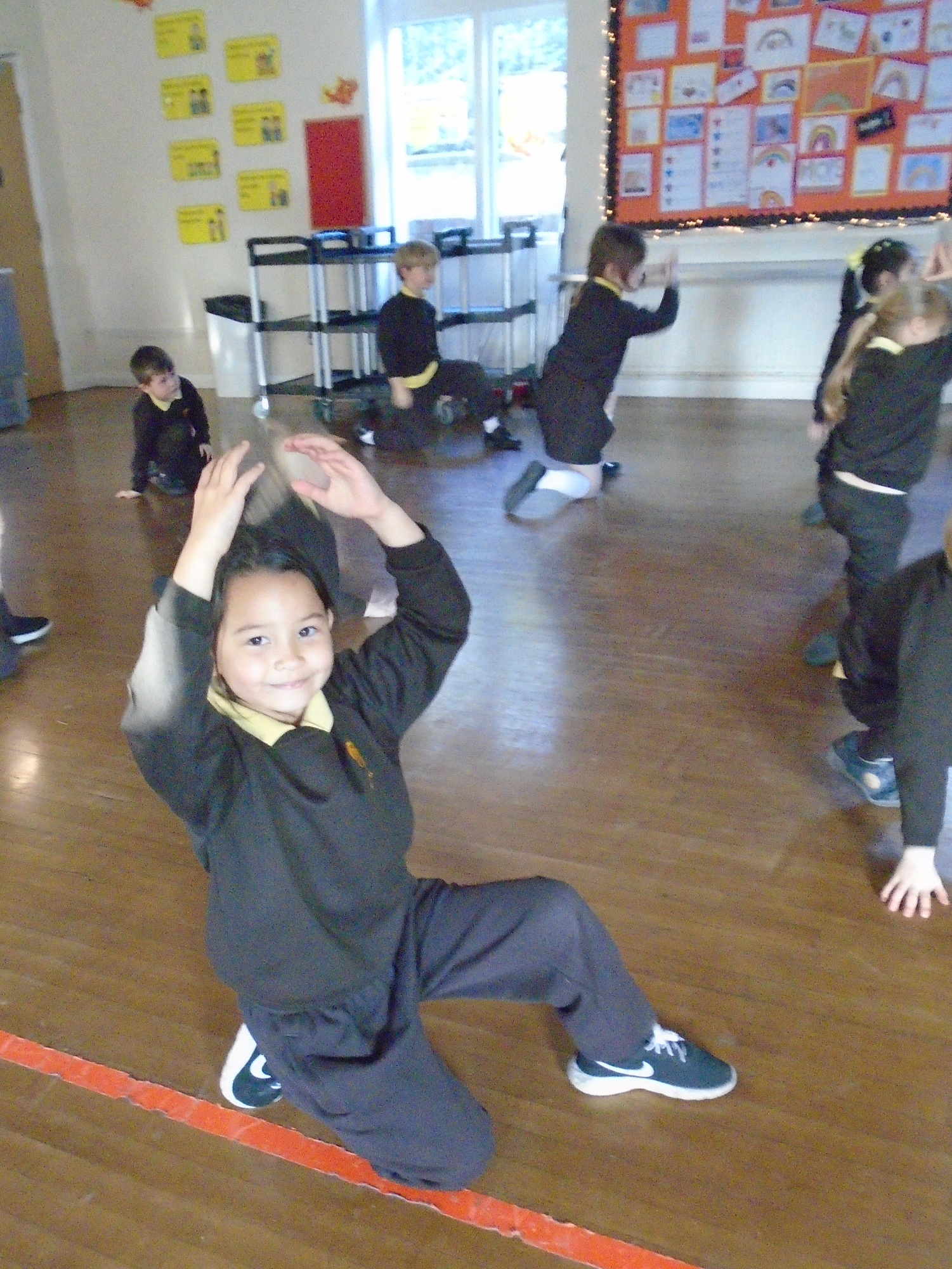 Creating Diwali Lamp
Year 1 put the finishing touches to their Diwali lamps with pearlescent paint in shiny reds, golds, yellows, blues and greens. They then sprinkled them with bright star, sun and moon shapes. We then lit up our Year 1 classroom on a cloudy, rainy afternoon. See the Year 1 Gallery for more photos.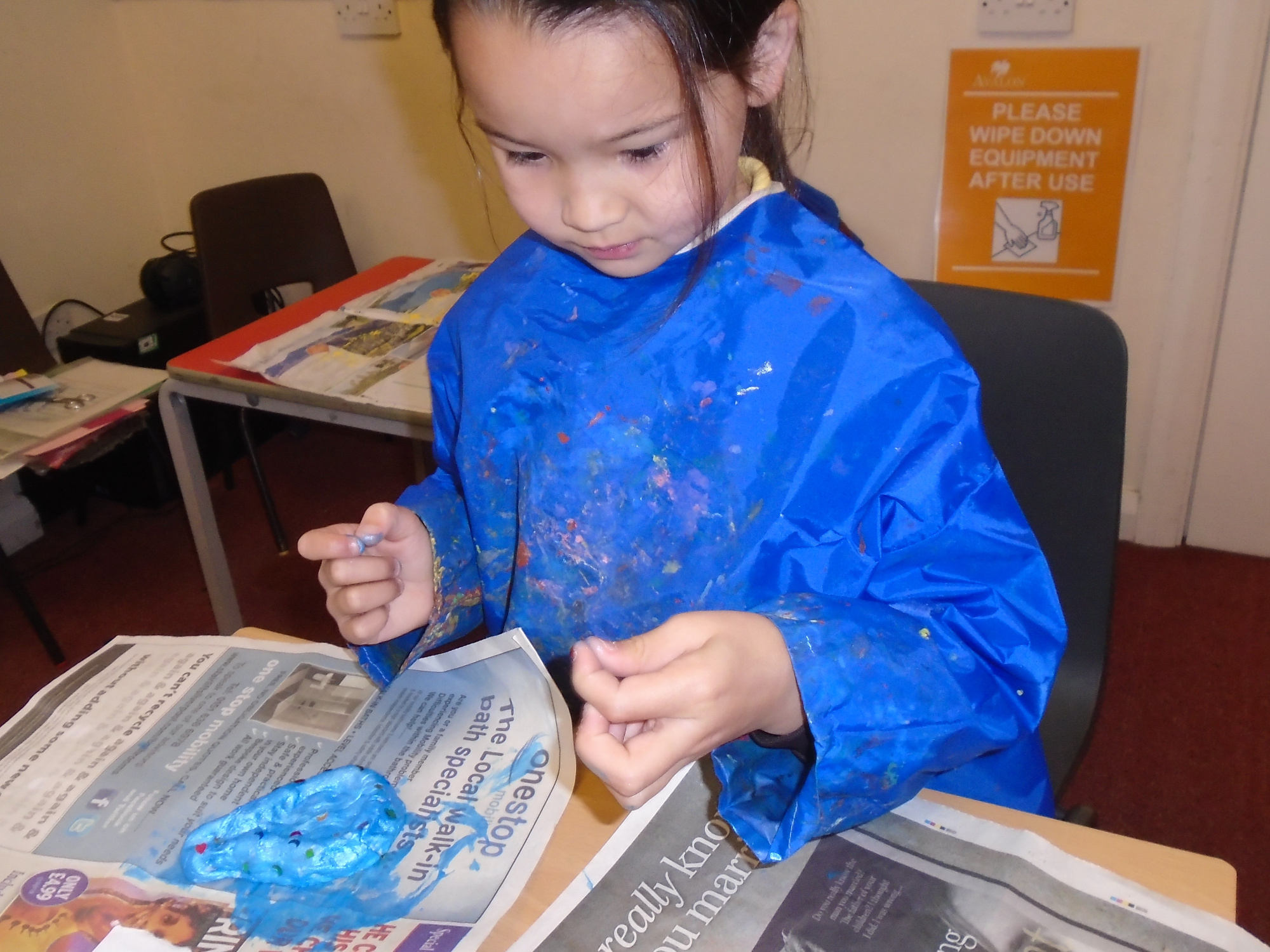 Learning About Diwali
Year 1 have been learning about Diwali. Diwali is the Hindu festival of light but is also celebrated by other religions. We have learned about Hindu celebrations and rituals. The children have written about the story of Rama and Sita and enjoyed hearing about Ravana and Hanuman. We have made Divali lamps and designed Rangoli patterns. See the Year 1 Gallery for more photos.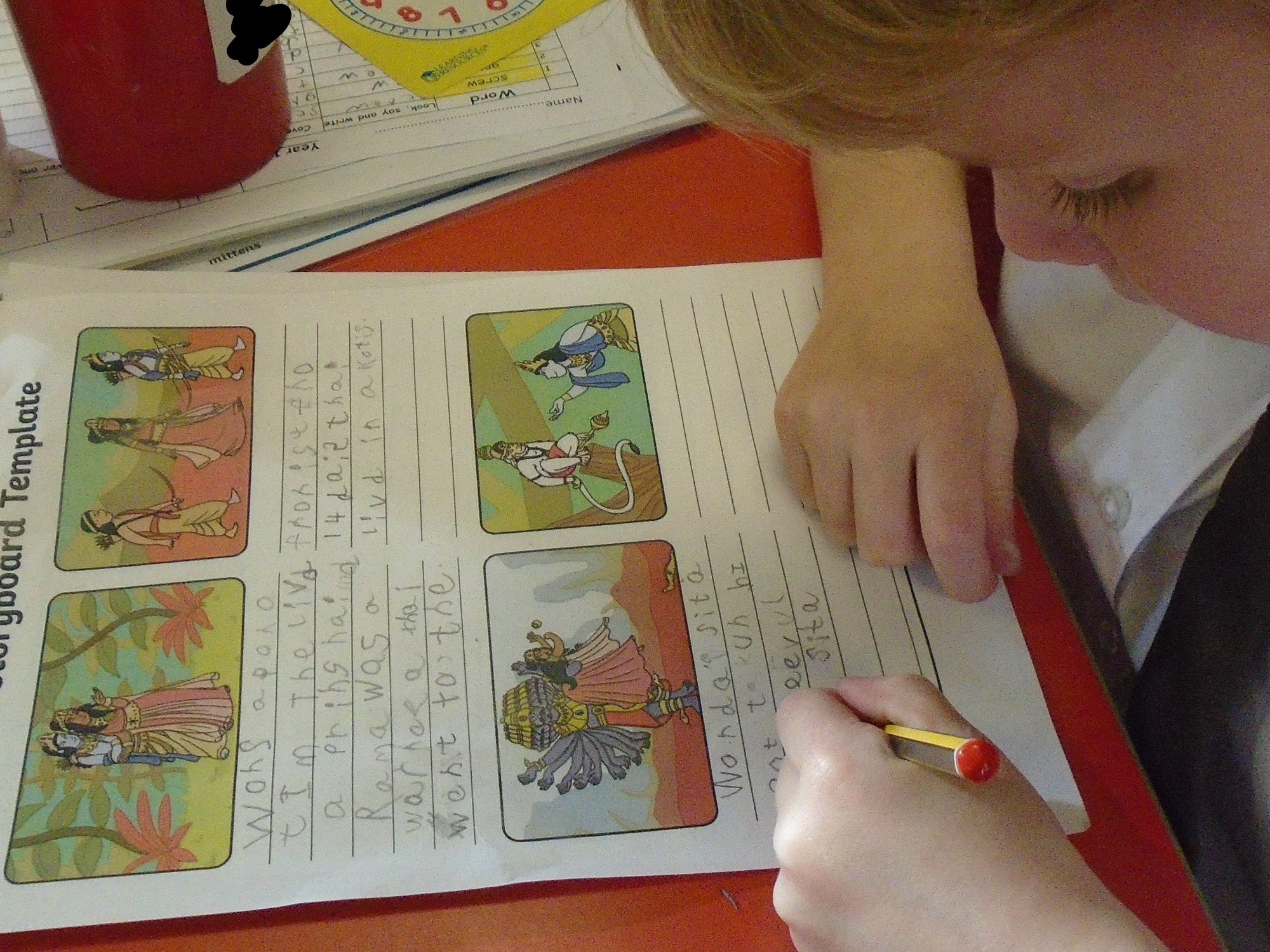 Sprinkling Fireworks
Year 1 have been cutting, sticking and sprinkling glitter to make their firework pictures in art this week. Their fireworks were drawn using Oil Pastels and they cut out rectangles and triangles to make their rockets. See the Year 1 Gallery for more photos.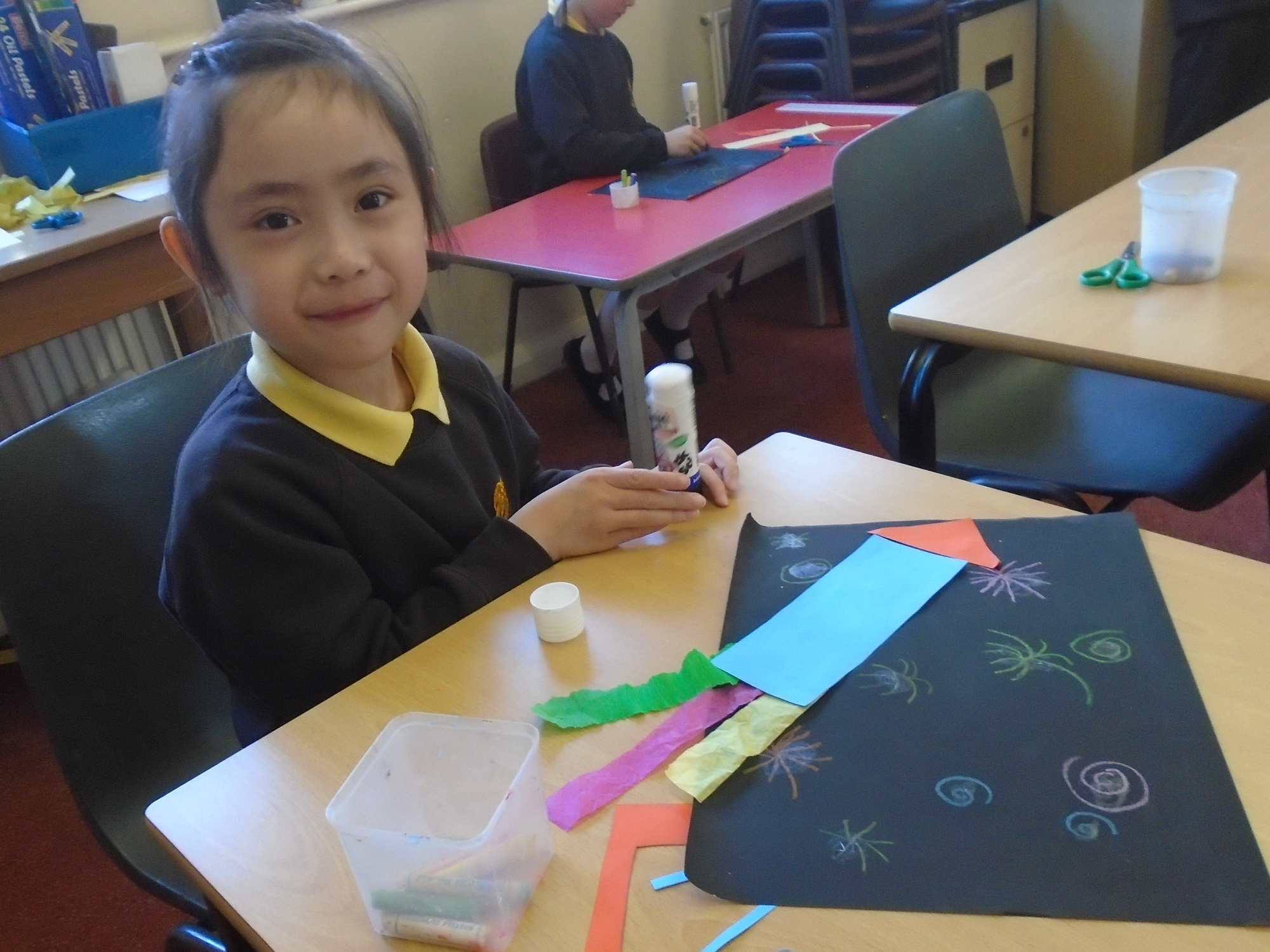 Learning about Farm Animals in Spanish
In Spanish this week, Year 1 have been learning the words for farm animals. They started with our 'Hello' song to warm up their Spanish accents and then used funny actions to help them remember the animal vocabulary. We then finished with our number song, which allowed them to describe the animals in more detail. ¡Sobresaliente, Year 1!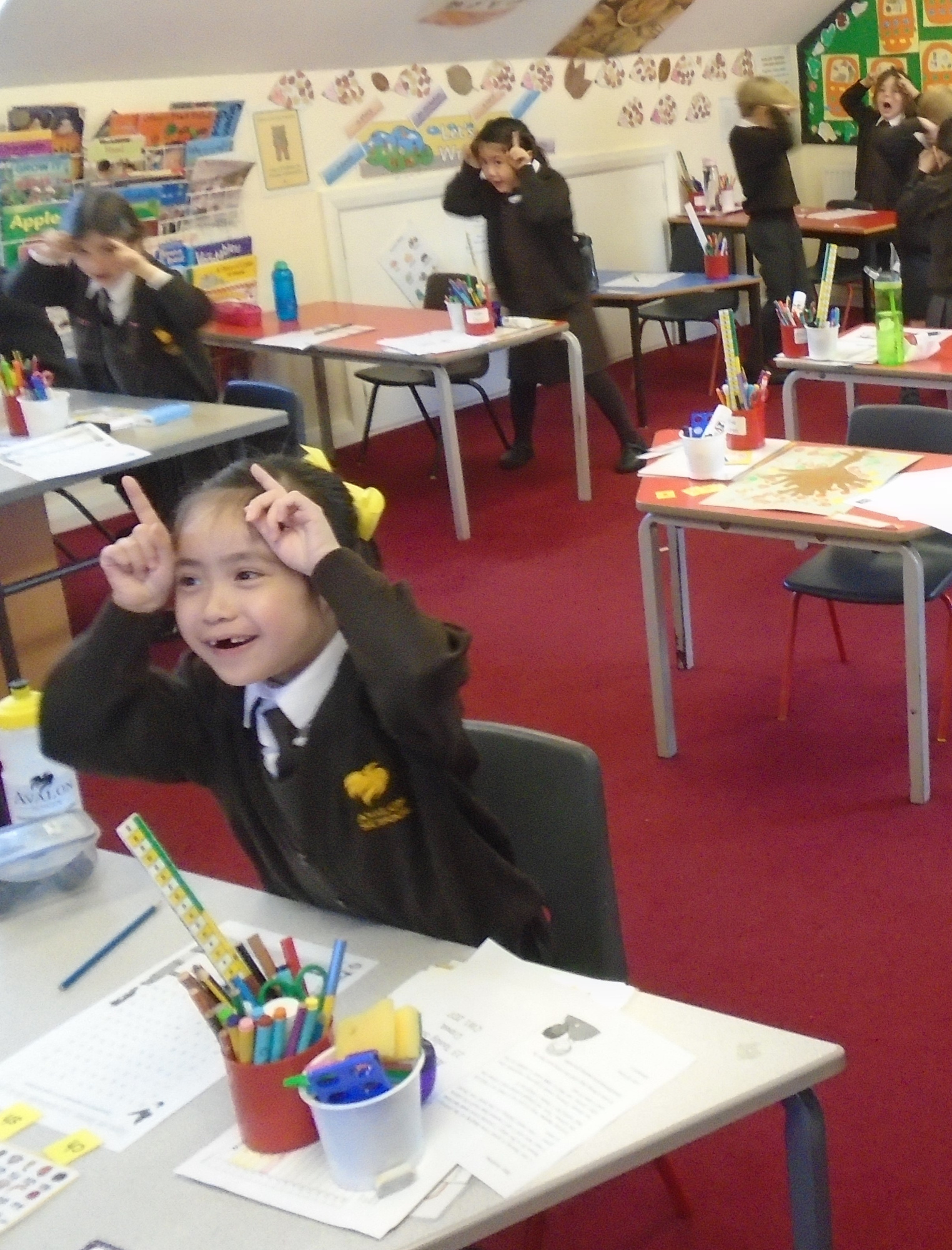 Keeping Active!
This week as part of our topic on Well Being and Mental Health, Year 1 have been working on a cross curricula basis in PE lessons. We know that outdoor physical activity is very good for us. It can improve our mood and keeps us healthy. We had fun with warm up stretches and small team games. See the Year 1 Gallery for more photos.

Creating Autumn Trees
This week Year 1 used their bodies to help them draw an autumn tree. They carefully drew around their arm and hands to make the trunk and branches. After painting the tree they stamped corks and sponges all over the branches to make autumnal leaves. See the Year 1 Gallery for more photos.

Signs of Autumn
Year 1 have been enjoying some sunshine on an Autumn walk this week. The children used their senses to detect changes in the environment and to spot signs of Autumn. They collected some colourful leaves to use in their artwork and even spotted a squirrel! See the Year 1 Gallery for more photos.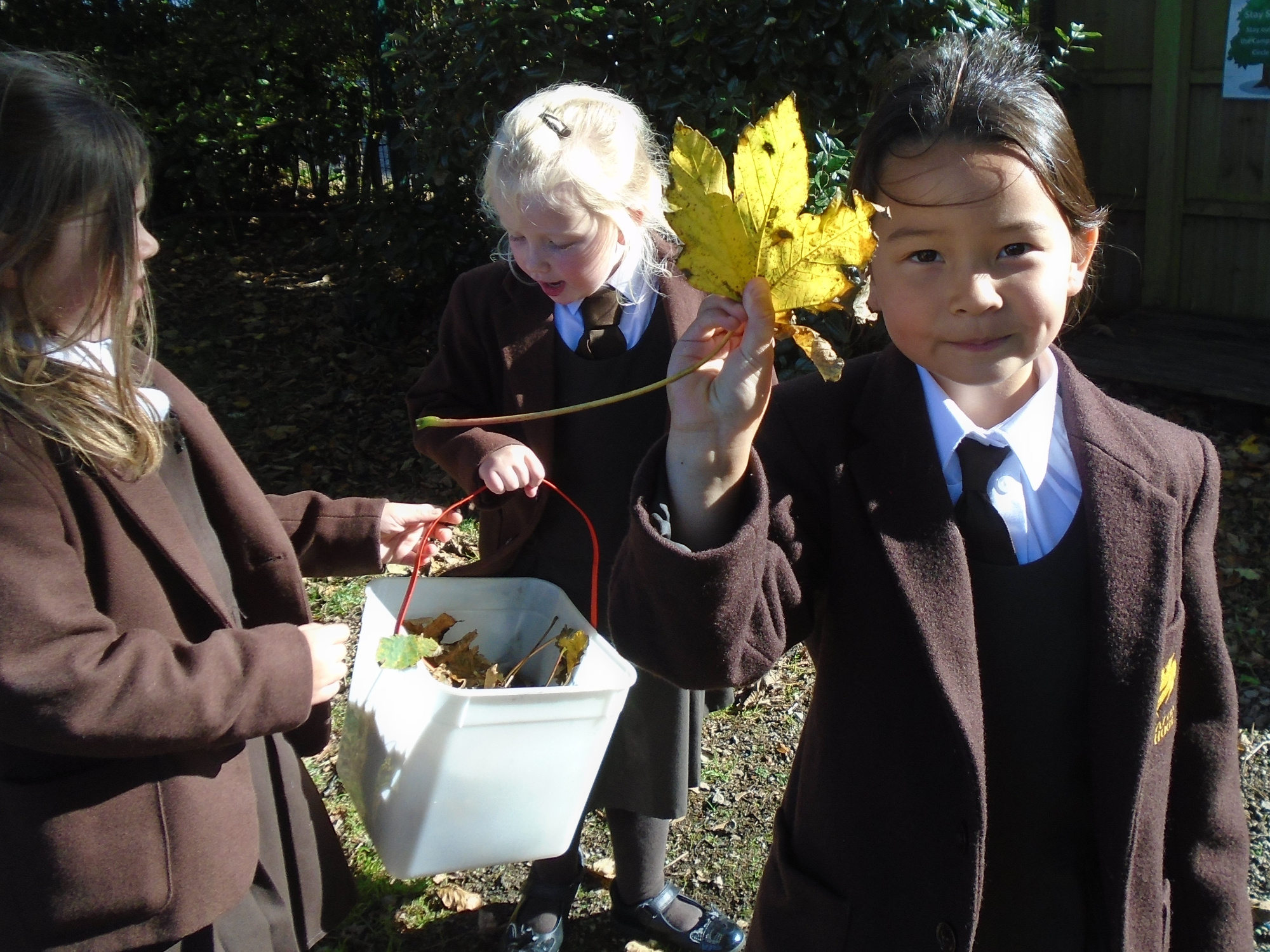 Rhythmic Routines in Music
The children in Year 1 have been having fun learning about tuned and un-tuned percussion. We have been performing 'rhythmic routines' with drumsticks and using body percussion, and performing tunes on the glockenspiels and bells. See the Year 1 Gallery for more photos.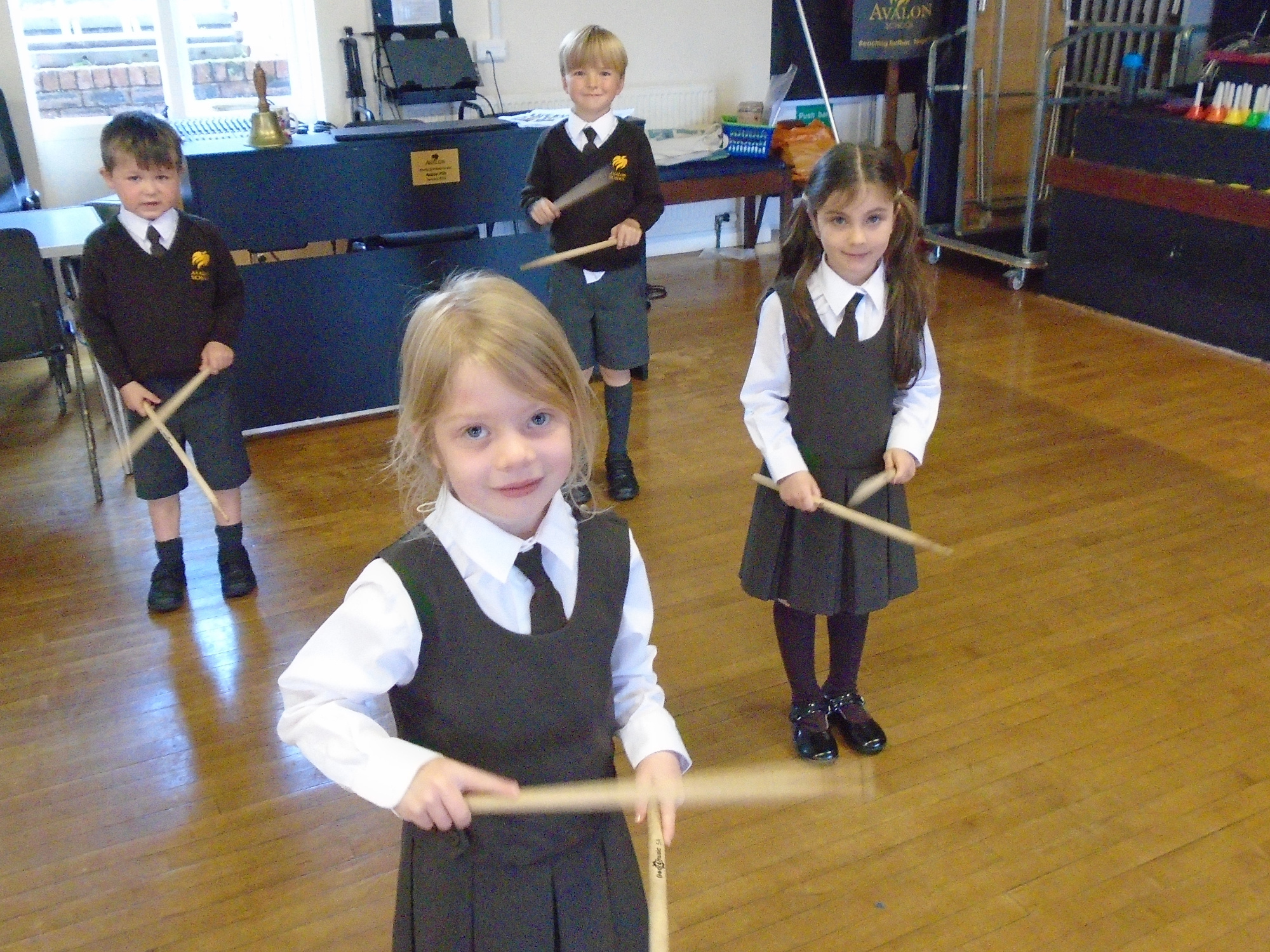 Learning about the Seasons
This week Year 1 have been learning about the seasons. We have talked about the months of the year and how the seasons change over time. We have been learning about Autumn and how the weather, temperature and daylight hours change. We have thought about animals in Autumn and have made hibernating hedgehogs. See the Year 1 Gallery for more photos.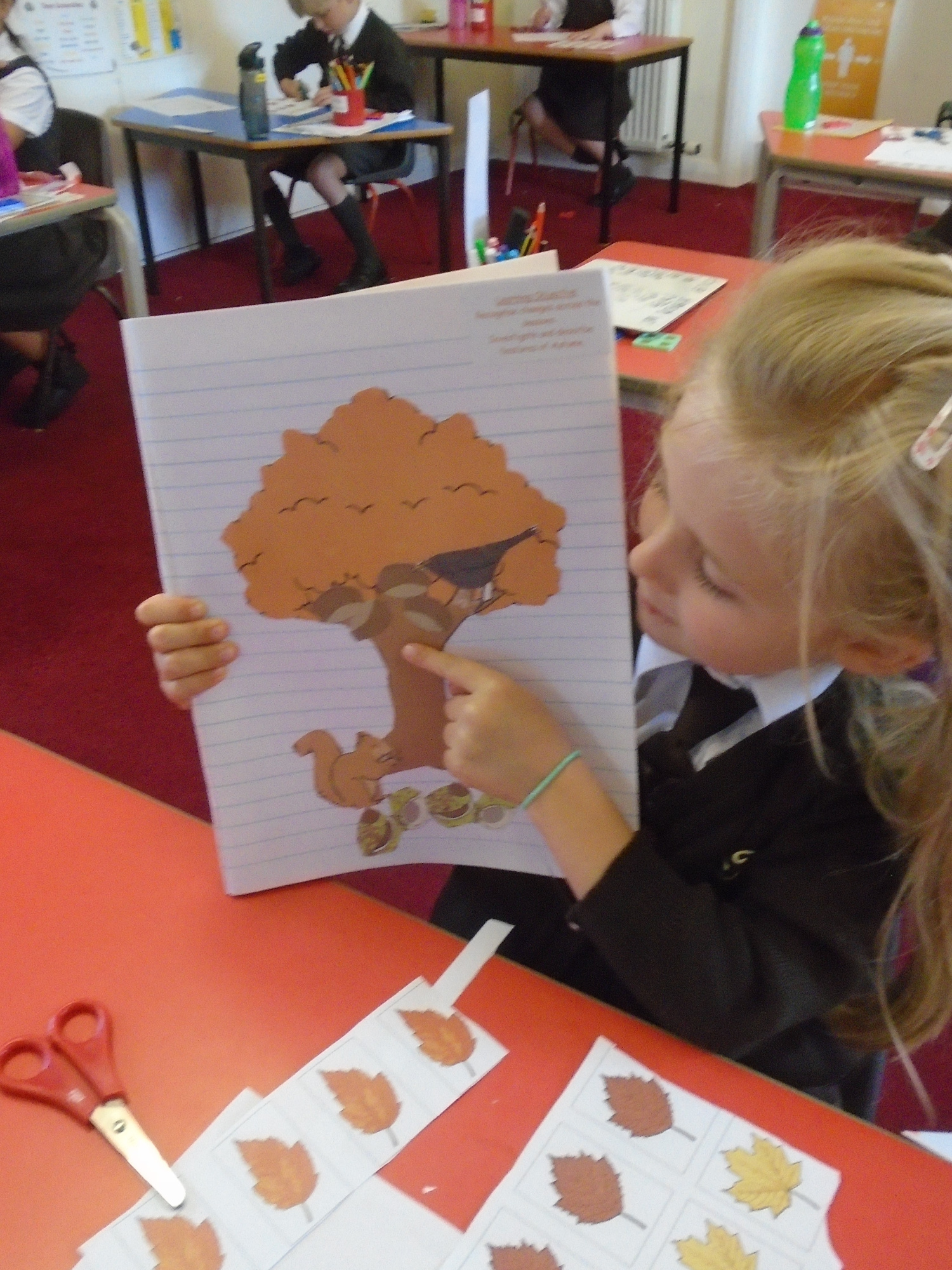 This is Me, Self Portraits
Welcome to our new academic year. The children have settled in well and adjusted easily to new class routines. We have been talking a lot about ourselves this week. In Art the children have used mirrors, paints and observational techniques to create a likeness of themselves for our classroom display. See the Year 1 Gallery for more photos.