Year 2 Class News
Predictions
Huge excitement in Year 2 this week! The children inspected clues which were presented on a table. they then used the clues to make a prediction about our next text. The predictions ranged from Mary and Joseph to The Nutcracker. Today they learned that our test is "A Visit from Saint Nicholas" by Clement Clarke Moore. See the Year 2 Gallery for more photos.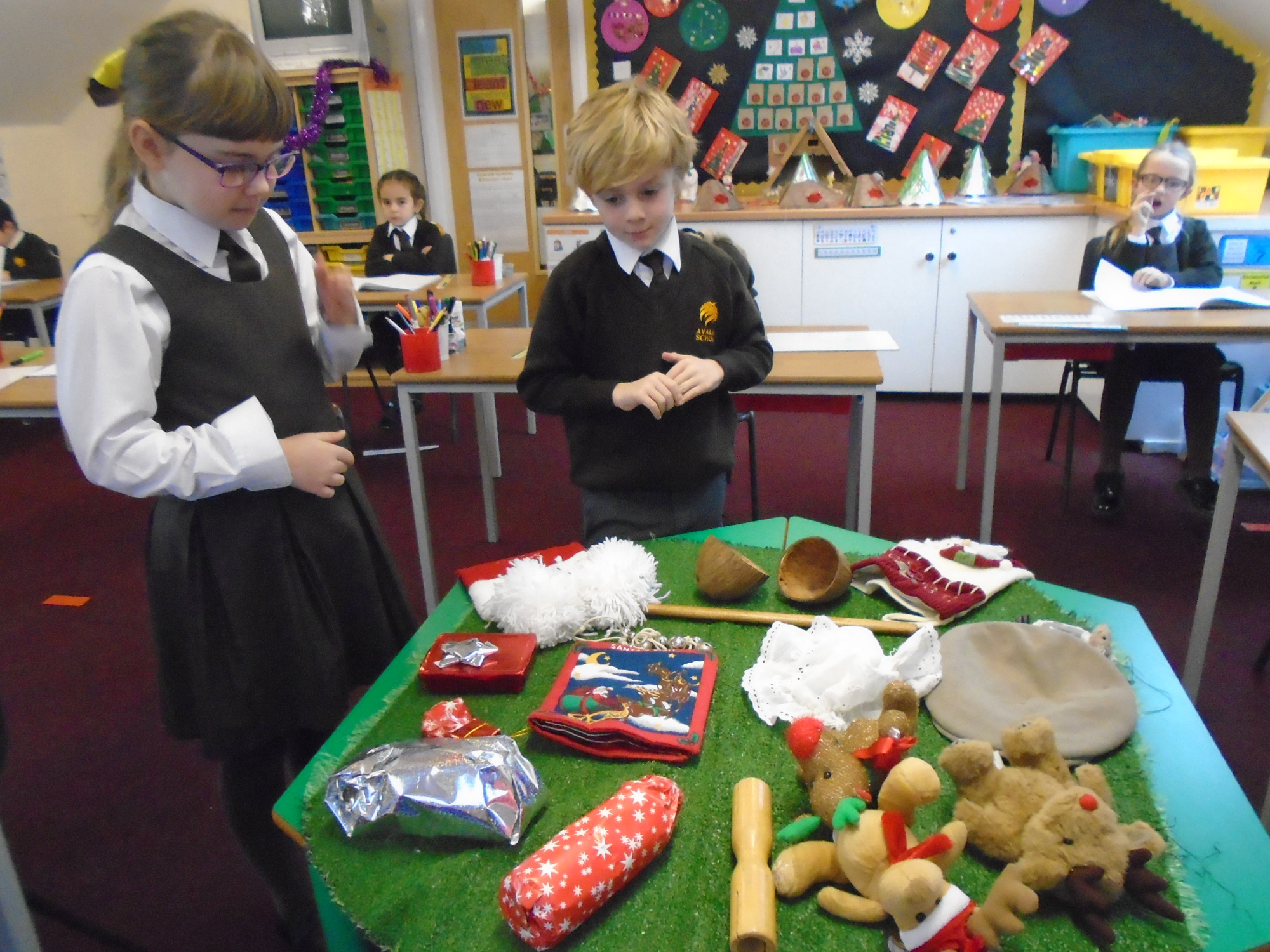 BHT Elf Kick Yuletide Yoga
As part of our 'Christmas Elf Kick' in aid of The British Heart Foundation, Year 1 and 2 took part in a Yuletide Yoga session. They balanced, stretched and relaxed, and all with a Christmas theme.
Internet Legends
Year 2 have been learning some more about keeping themselves safe online this week. We shared a story about a boy who got a new tablet and promised his Mum that he would try to use it safely online. The children helped him out of some difficult situations and knew exactly what to do to stay safe online. Then we sang a song and made up some rules of our own to remind everyone how we can keep safe online. Finally we played a game of 'Online Safety Charades' where we had to describe the meaning of each of the vocabulary cards in just 30 seconds. Year 2 were Internet legends online!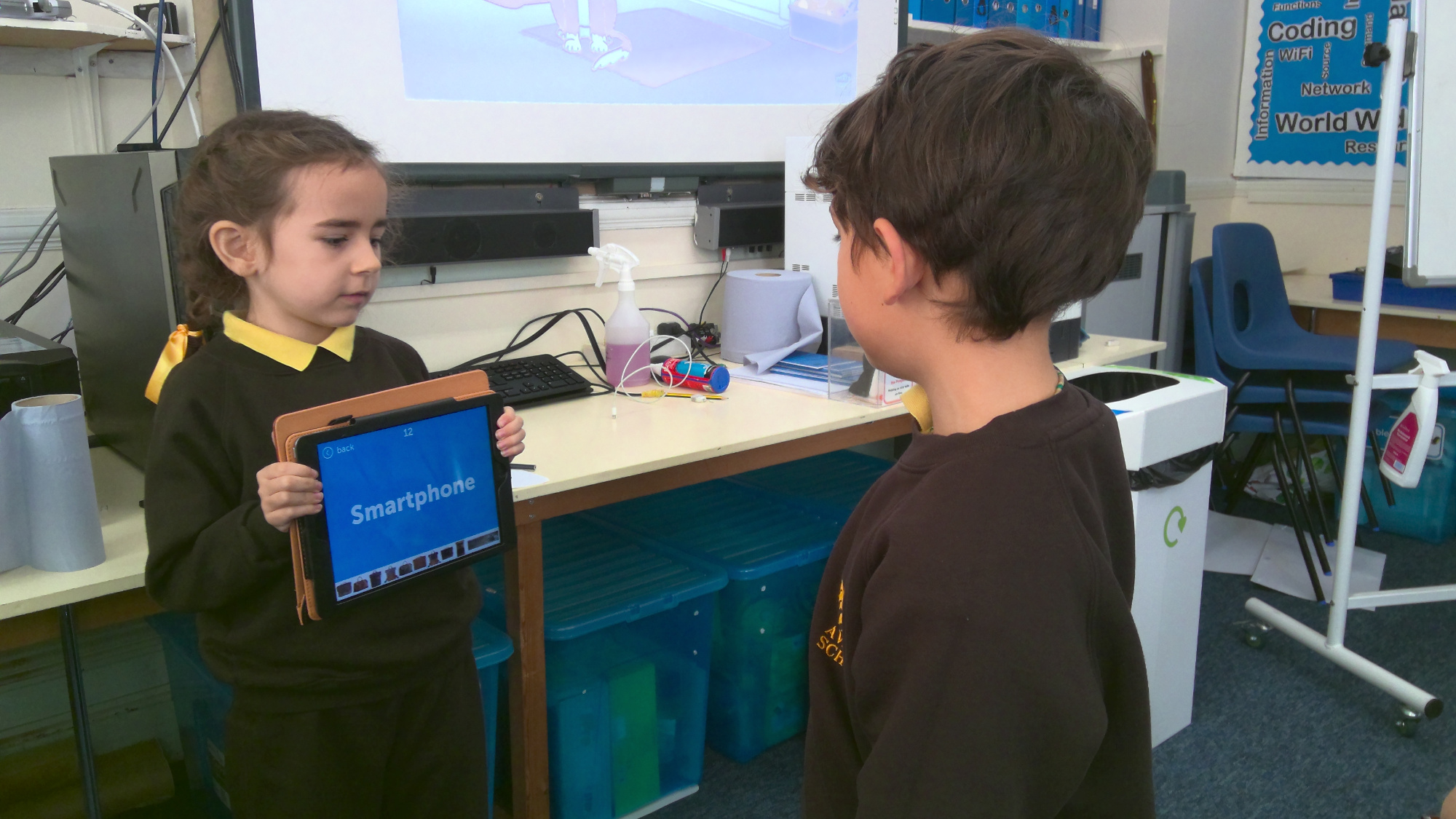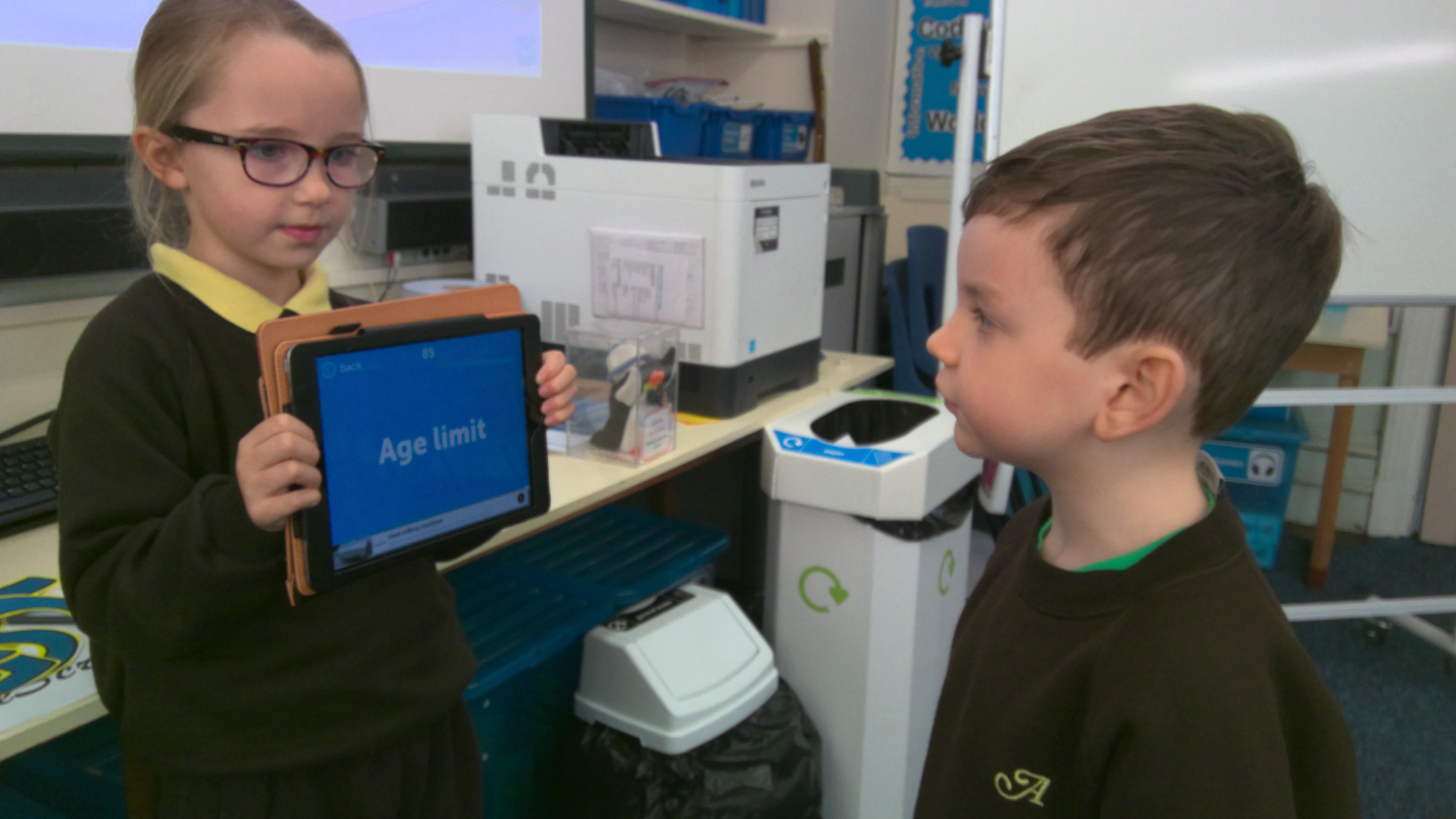 Studying Superworm in Art and Literacy
Year 2 have combined Literacy with Art in studying Superworm by Julia Donaldson. We have looked at verb tenses and completed read and respond tasks to demonstrate their ability to retrieve information from a text and form full sentence answers. The children particularly enjoyed sessions finding rhyming words. We have also been thinking about ways to be helpful and given advice to the Wizard Lizard to change his bullying ways( linking to Anti-Bullying Week). In Art we have been developing our fine motor skills , cutting and folding to make our own Superworms , which now dangle, decorating a display board. See the Year 2 Gallery for more photos.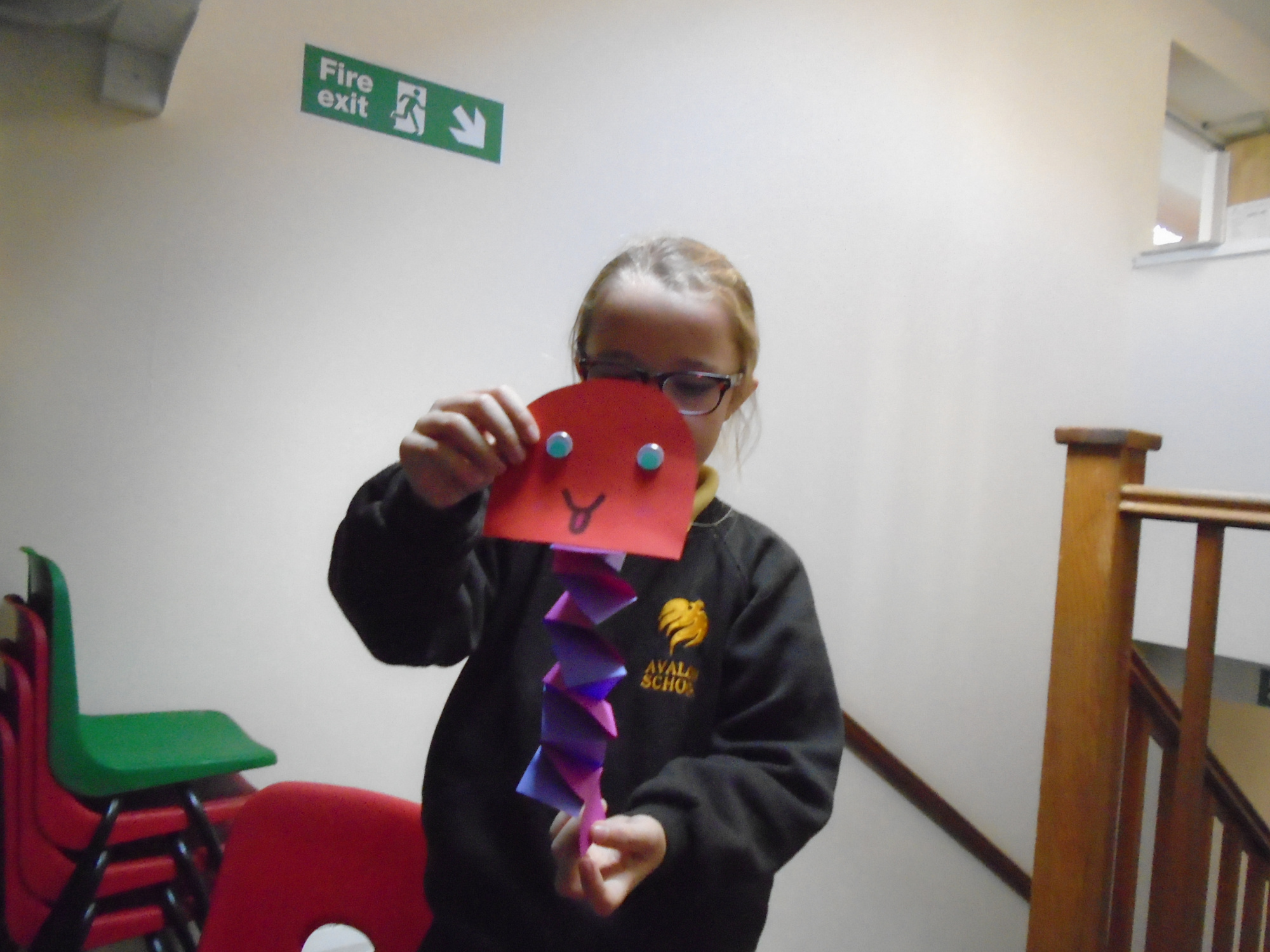 How Clean are our Hands
This week Year 2 took part in an experiment to find out why soap works when we wash our hands. We sprinkled pepper on to the surface of a bowl of water to represent dirt and germs. Children took turns to place their finger in the centre of the bowl and observe what happened. Next, the children put hand soap on their finger before placing it into the peppered water and were delighted to observe the pepper being repelled from the finger. Our conclusion was that soap moves dirt and germs away and this is because it removes oils from the skin which would otherwise trap the dirt. See the Year 2 Gallery for more photos.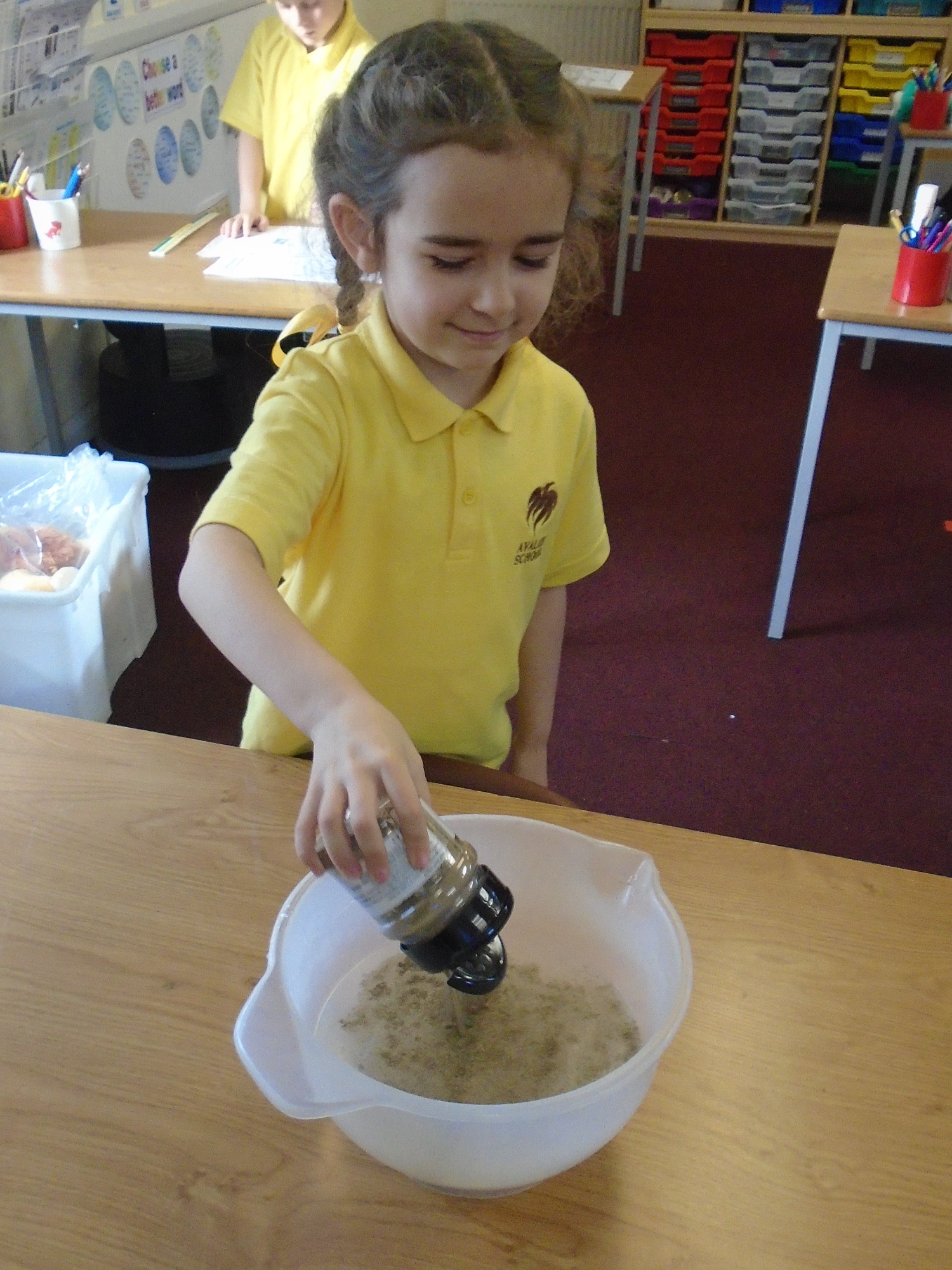 Visit to the West Kirby War Memorial
Another lovely outing for Year 2 this week, with impeccable behaviour as always! The children visited the War Memorial on Grange Hill. It was fantastic to see how enthused and interested the children were in the history of the monument, what the figures symbolised and why the Poppy wreaths were laid. The children were eager to find their family name engraved on the monument and one child even spotted her Grandfathers! With it being a lovely autumnal day, the children were able to observe and sketch the monument and wreaths. Although tired on their journey home, the children mustered up enough energy for some leaf kicking! Well done Year 2! See the Year 2 Gallery for more photos.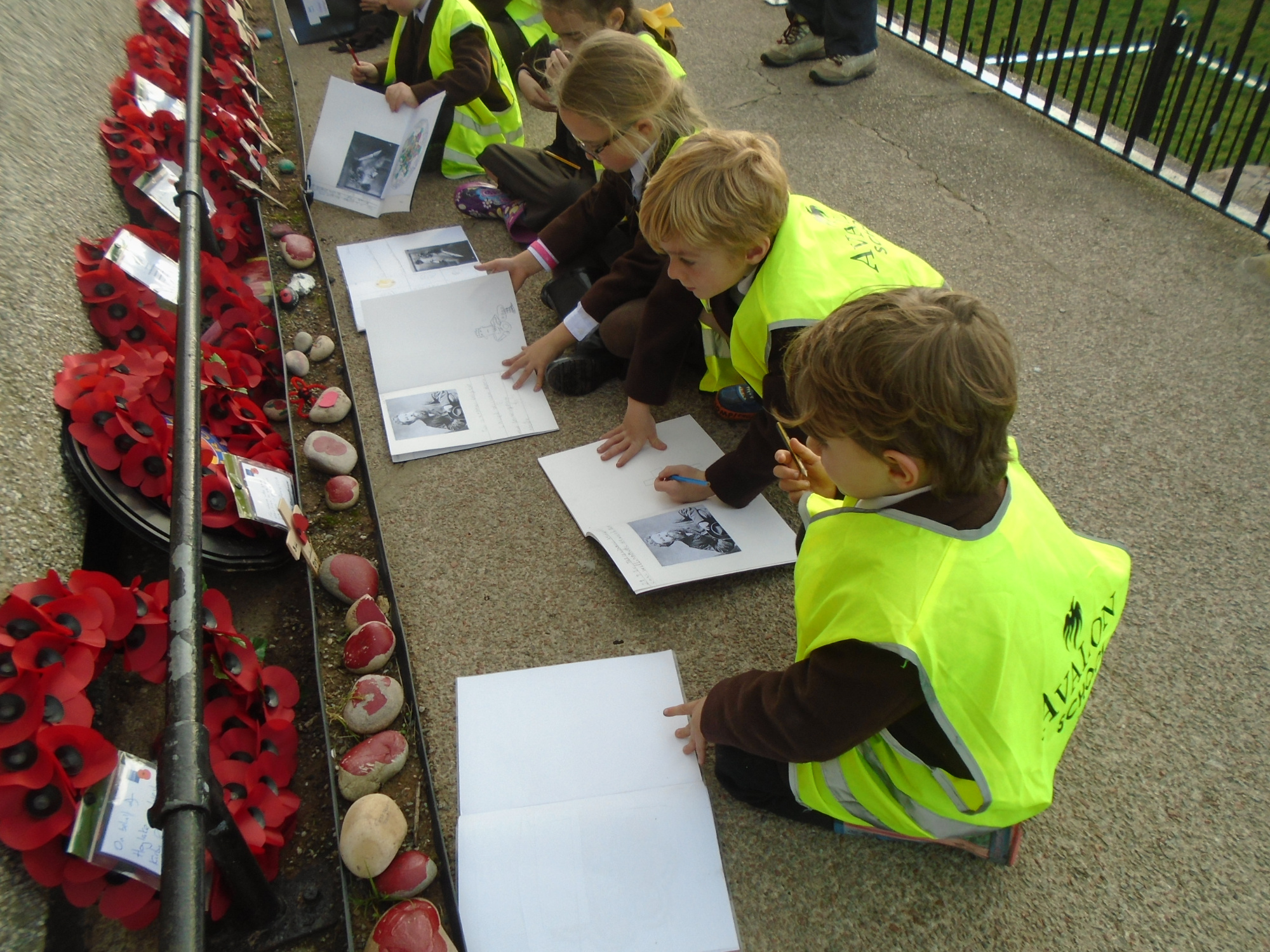 Remembrance Day
The children have been learning about why Remembrance Day is an important date in the calendar and the meaning of why we wear a poppy. They listened to a poem called 'The Inquisitive mind of a child'... We couldn't let lockdown spoil the fun of the children not sharing with you them reciting the poem! Well done Year 2 on repeating aloud the poem with clear, confident voices!
Sending a Message of Hope in Computing
Year 2 have been working hard on their Word Processing skills in computing this week. First we talked about the theme of 'Hope' and how it is really important for everyone to have positive hopes and dreams for the future. We then used our ideas to create our own special poems in full sentences. We practised our typing skills by making sure that our poems had capital letters, spaces between words and full stops too! We hope you like them!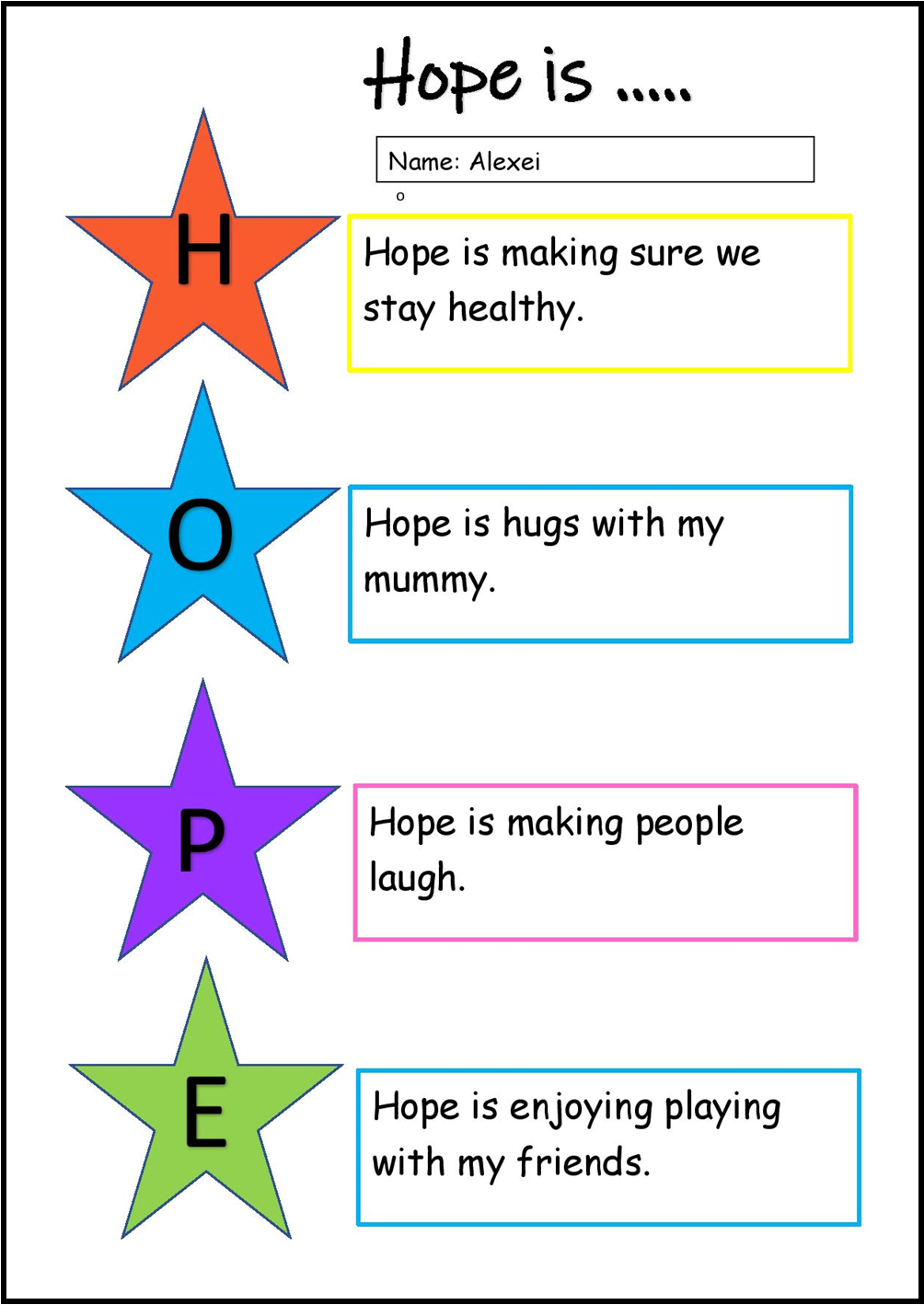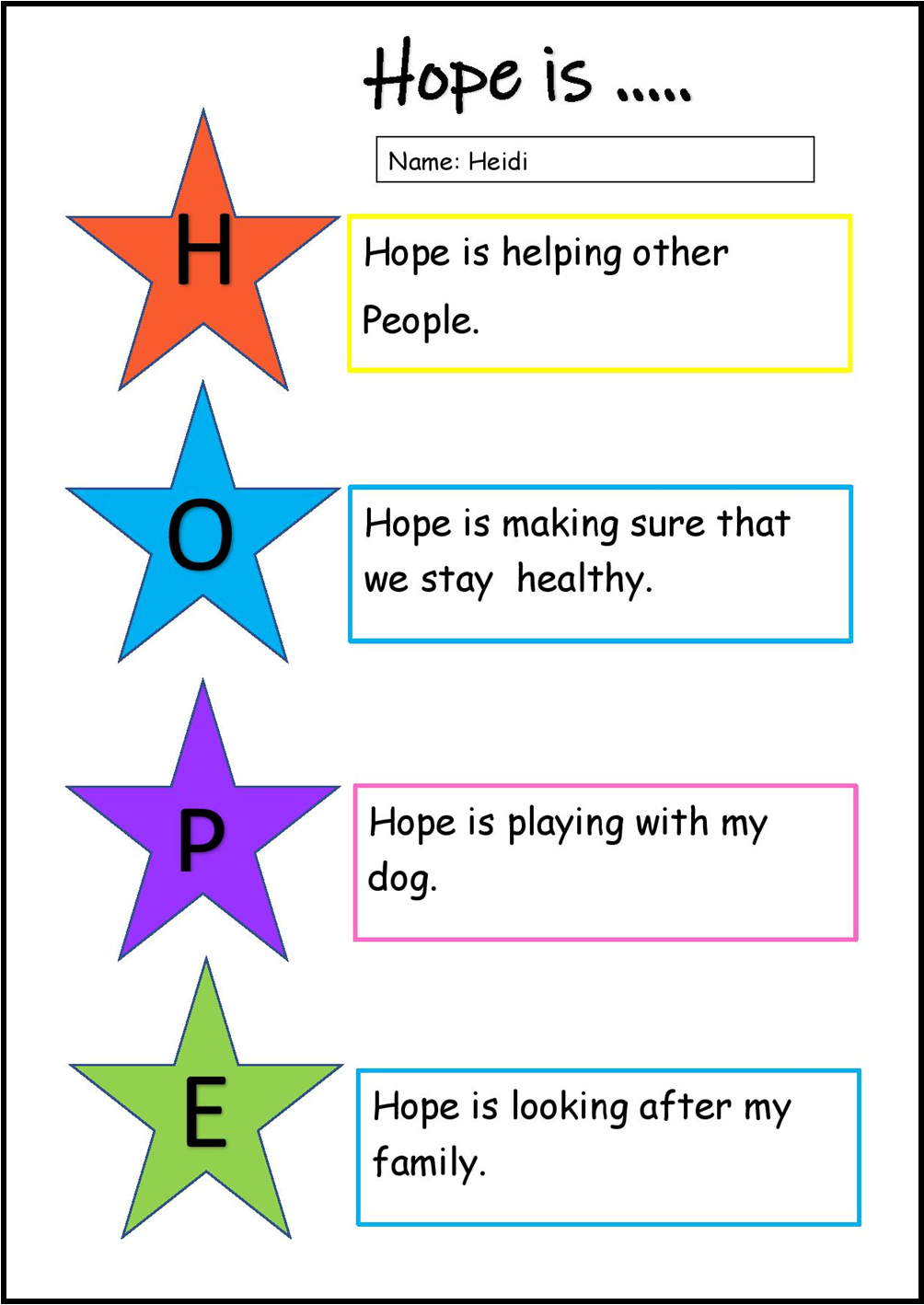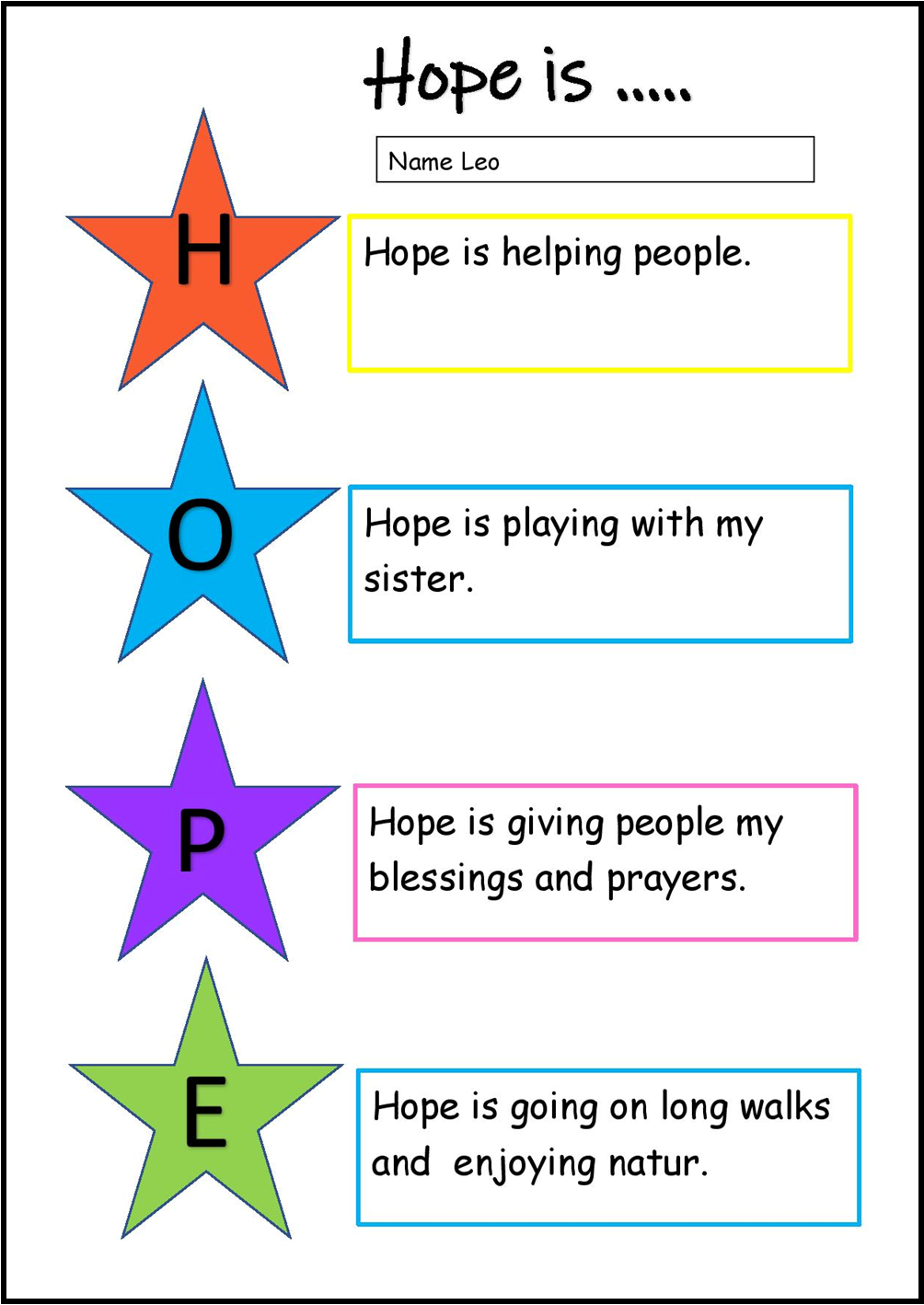 Art in Caldy Woods
What a lovely Autumnal afternoon for Year 2 to visit Caldy Woods for their Art session. The children have been studying the designs of William Morris, a 19th century artist who was particularly inspired by nature to create his designs. During their walk, the children enjoyed observing and sketching different plants, trees and buildings. They discovered bracken, heather, birch trees and much, much more. Their adventure also included sitting to enjoy the spectacular views of the Dee Estuary. Mrs Roberts and Miss Bennett were very proud of their impeccable behaviour and their interests in their surroundings, a credit to Avalon school! See the Year 2 Gallery for more photos.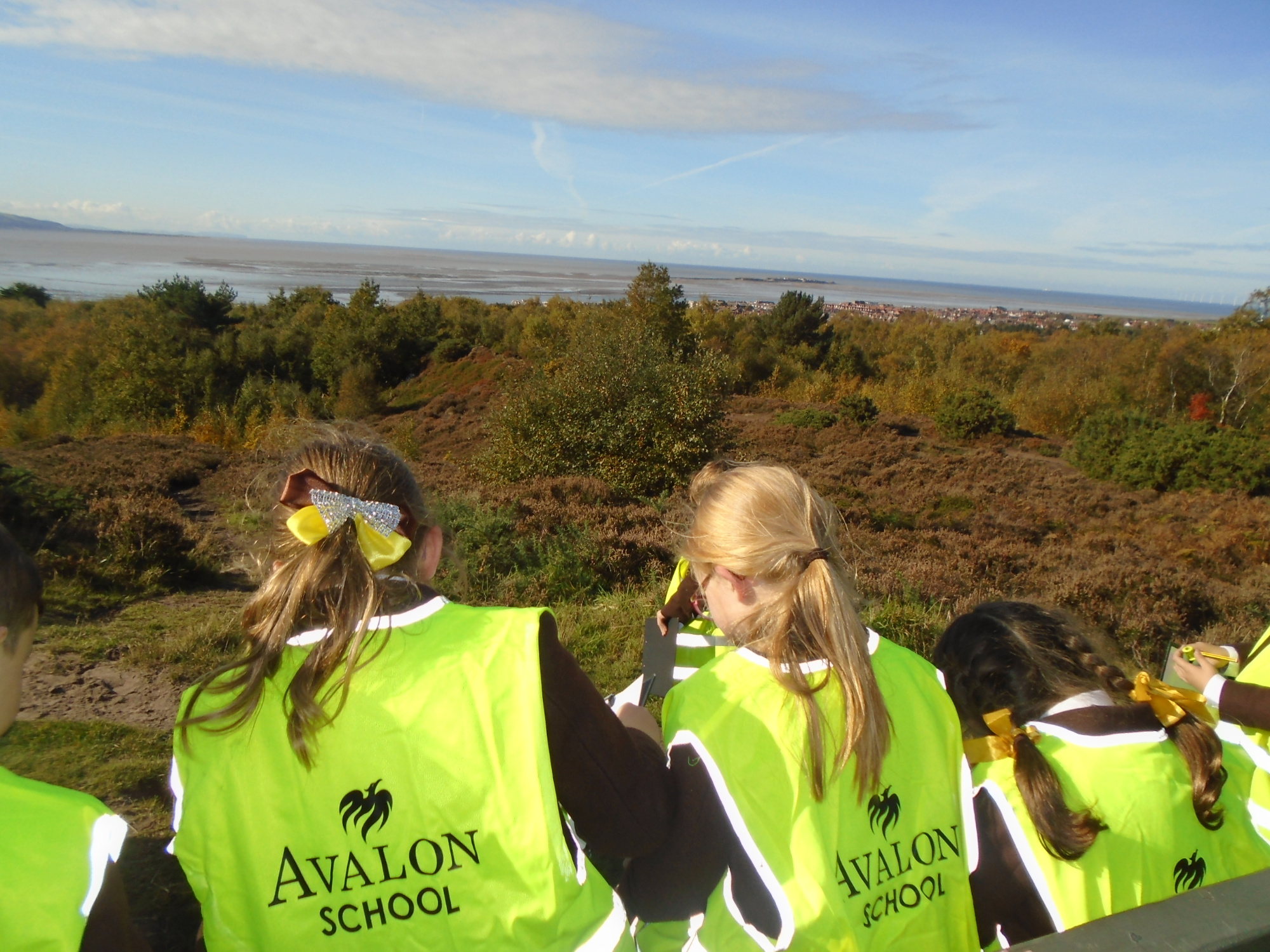 Staying Active
This week Year 2 have been doing some cross curricular work linking PE activities with our PSHCEE topic on Mental Health and Well Being. The children thoroughly enjoyed the sunshine. We were learning how being physically active can enhance our moods . We now know that our brain releases chemicals to the body, when we are physically active and that these can make us feel happy. See the Year 2 Gallery for more photos.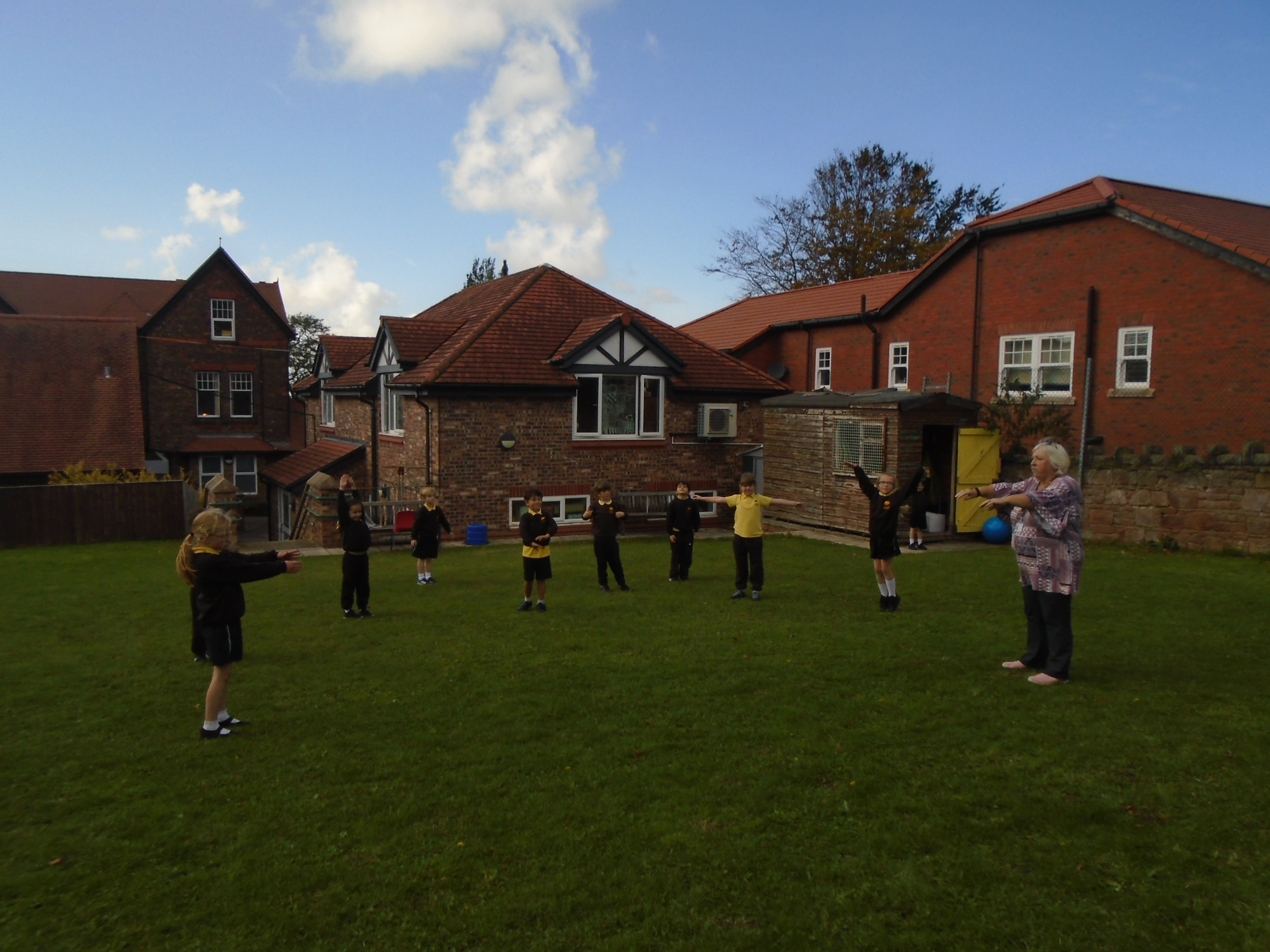 Role Playing a Breakfast Scene in English
In English this week, Year 2 were introduced to the story 'Five Minutes Peace' by Jill Murphy. They have been busy completing a variety of writing tasks, they sequenced the pictures and retold the story in their own words and labelled a breakfast tray. They also discussed how Mrs Large felt and wrote down their ideas advising the children on what they could have done differently. The children had lots of fun exploring a role play breakfast scene.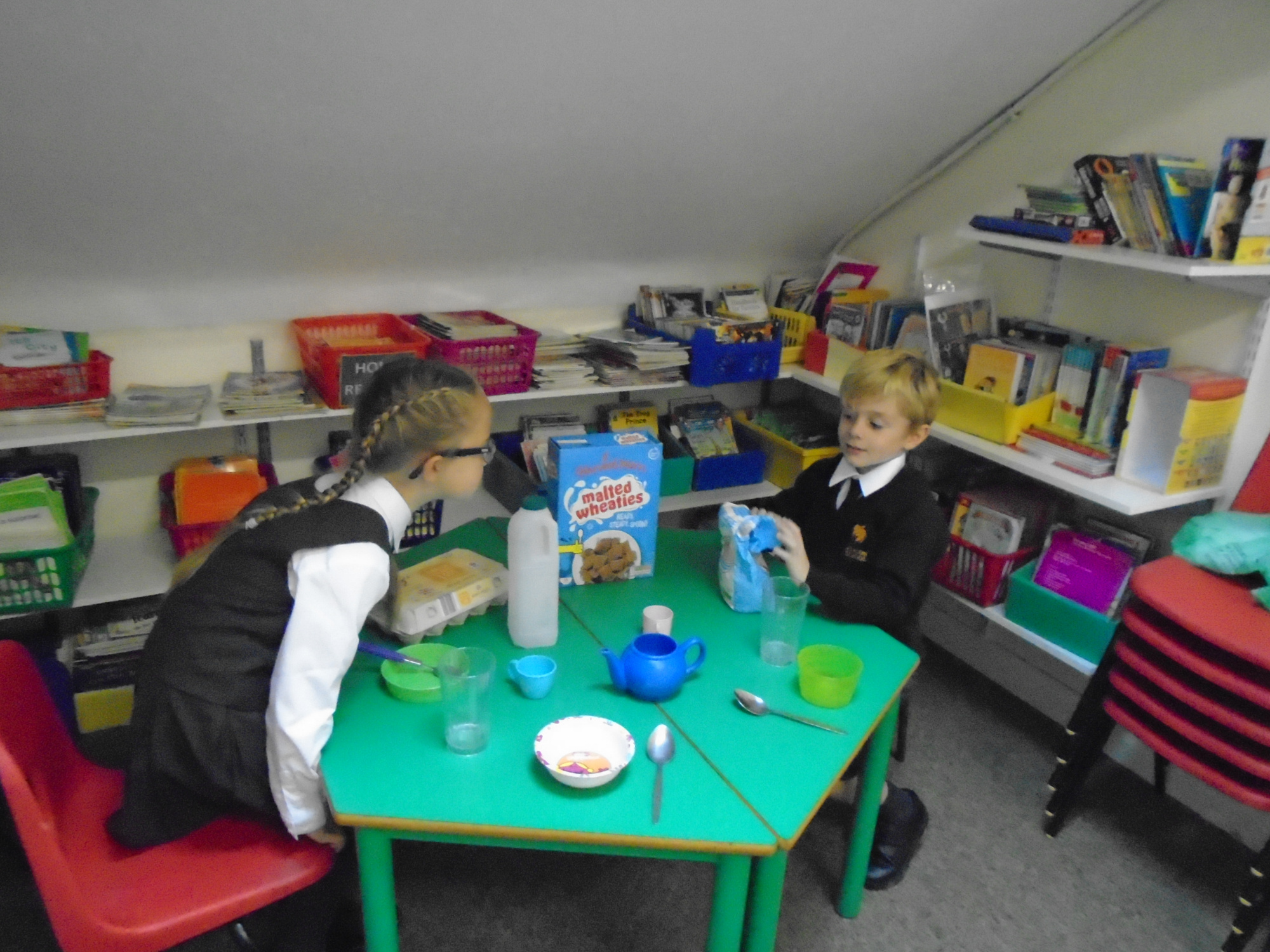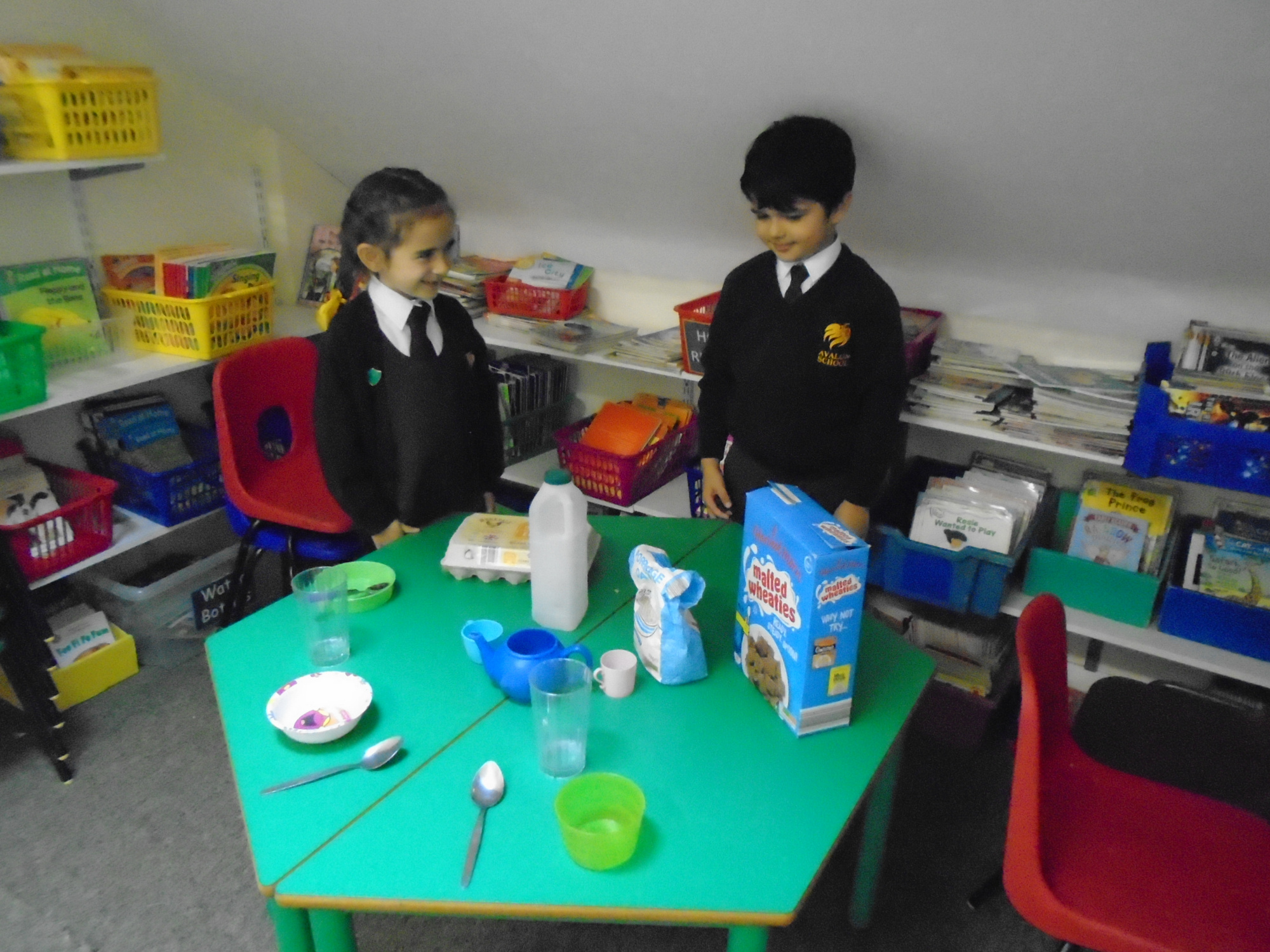 PSHCEE
This week during their PSHCEE lesson, Year 2 have been thinking about their well-being and have discussed both positive and negative feelings. They shared their ideas on how to care for themselves when things are not going as well as they had hoped. They have also been focusing on their INCAS assessments in Maths and English and have approached the tasks with an I can do attitude! Well done Year 2.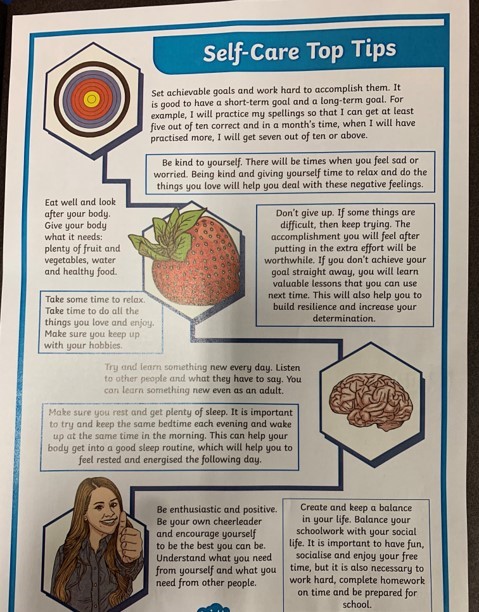 Returning to School!
Our Year 2 children have made a fantastic start returning to school. This week in English the children shared a story called 'Only one you' were they met a beautiful, colourful fish named Adri, who reminds each and everyone of us that "there is only one you in this great big world". During their art lesson, the children painted their own brightly colourful interpretations of Adri. See the Year 2 Gallery for more photos.