Year 2 Class News
PSHCEE
This week during their PSHCEE lesson, Year 2 have been thinking about their well-being and have discussed both positive and negative feelings. They shared their ideas on how to care for themselves when things are not going as well as they had hoped. They have also been focusing on their INCAS assessments in Maths and English and have approached the tasks with an I can do attitude! Well done Year 2.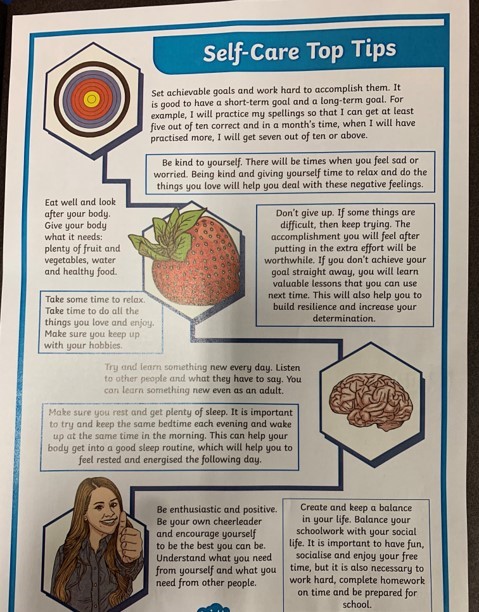 Returning to School!
Our Year 2 children have made a fantastic start returning to school. This week in English the children shared a story called 'Only one you' were they met a beautiful, colourful fish named Adri, who reminds each and everyone of us that "there is only one you in this great big world". During their art lesson, the children painted their own brightly colourful interpretations of Adri. See the Year 2 Gallery for more photos.