Year 3 Class News
Year 3 Rocks!
This term, Year 3 have been working on the topic of Rocks. They have been understanding how rocks were formed and discovering their properties through observations and investigations. Igneous rock is formed when magma from a volcanic eruption cools and hardens. Sedimentary rocks is formed when small bits of sand, rock and bones of dead creatures settle at the bottom of the sea and are pressed down with layers over millions of years. Metamorphic rocks is formed when igneous or sedimentary rock is put under a lot of heat or pressure. In this investigative lesson, they looked at the hardness, permeability and appearance of a variety of igneous, sedimentary and metamorphic rocks to discover their properties.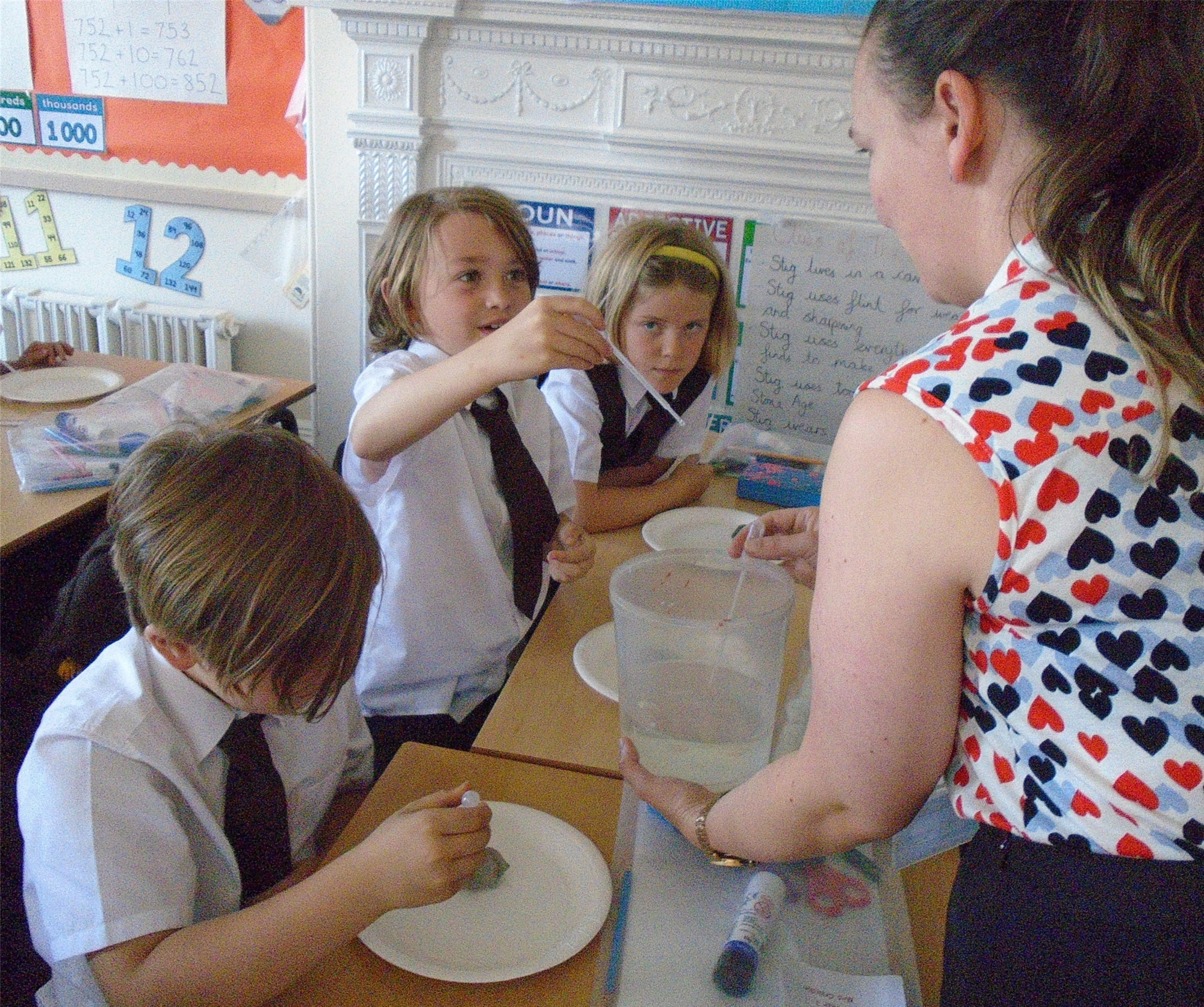 Stone Age Animals in Art
As part of our cross-curricular activities, during their Art lesson, Year 3 have sketched their own choice of Stone Age animal. They have learnt how to use their pencil in various ways to create definition in particular areas. Once they were satisfied with the outline, they painted their image, again experimenting with different paintbrushes to complete their painting.
All approached their task with great enthusiasm!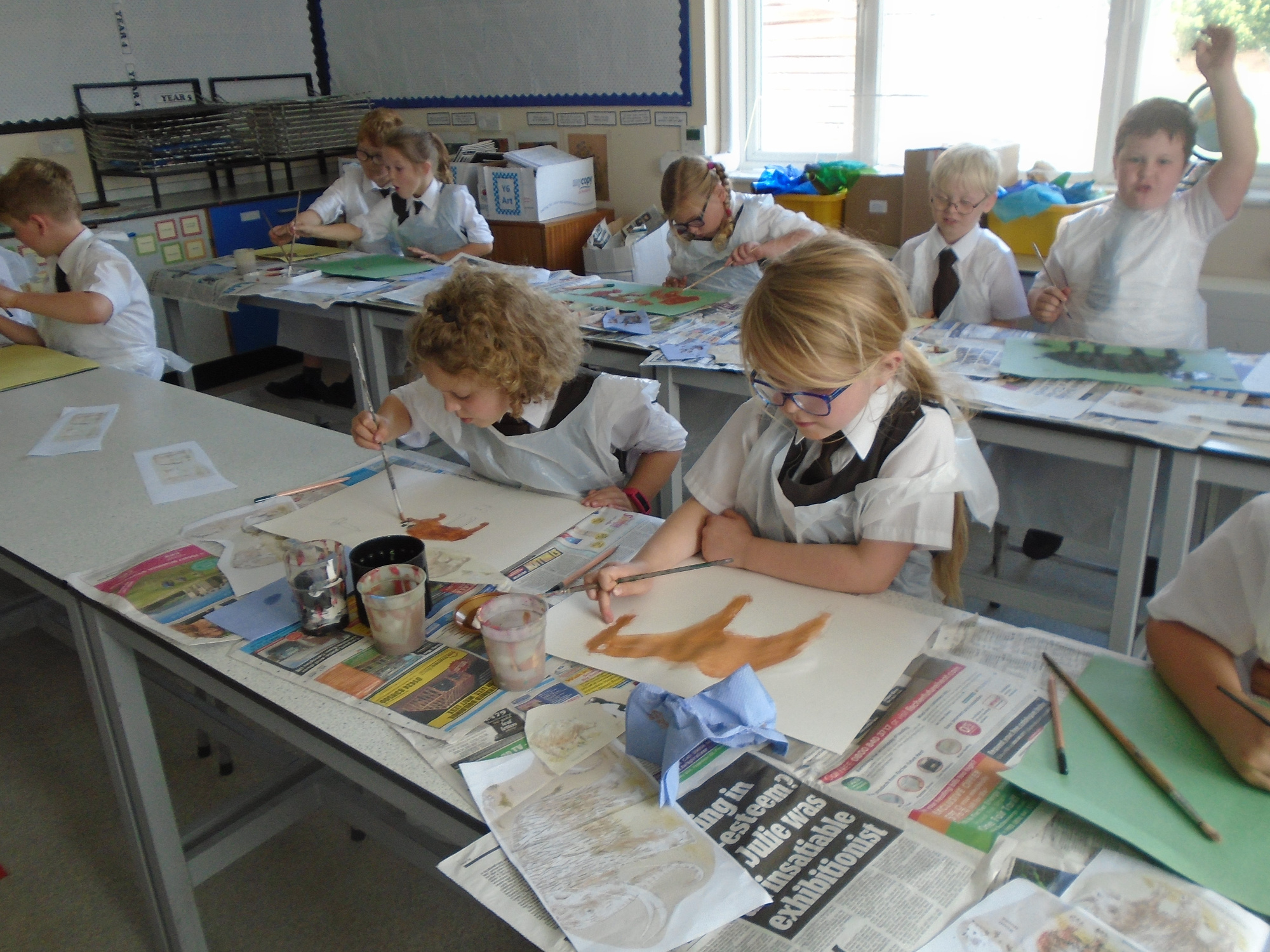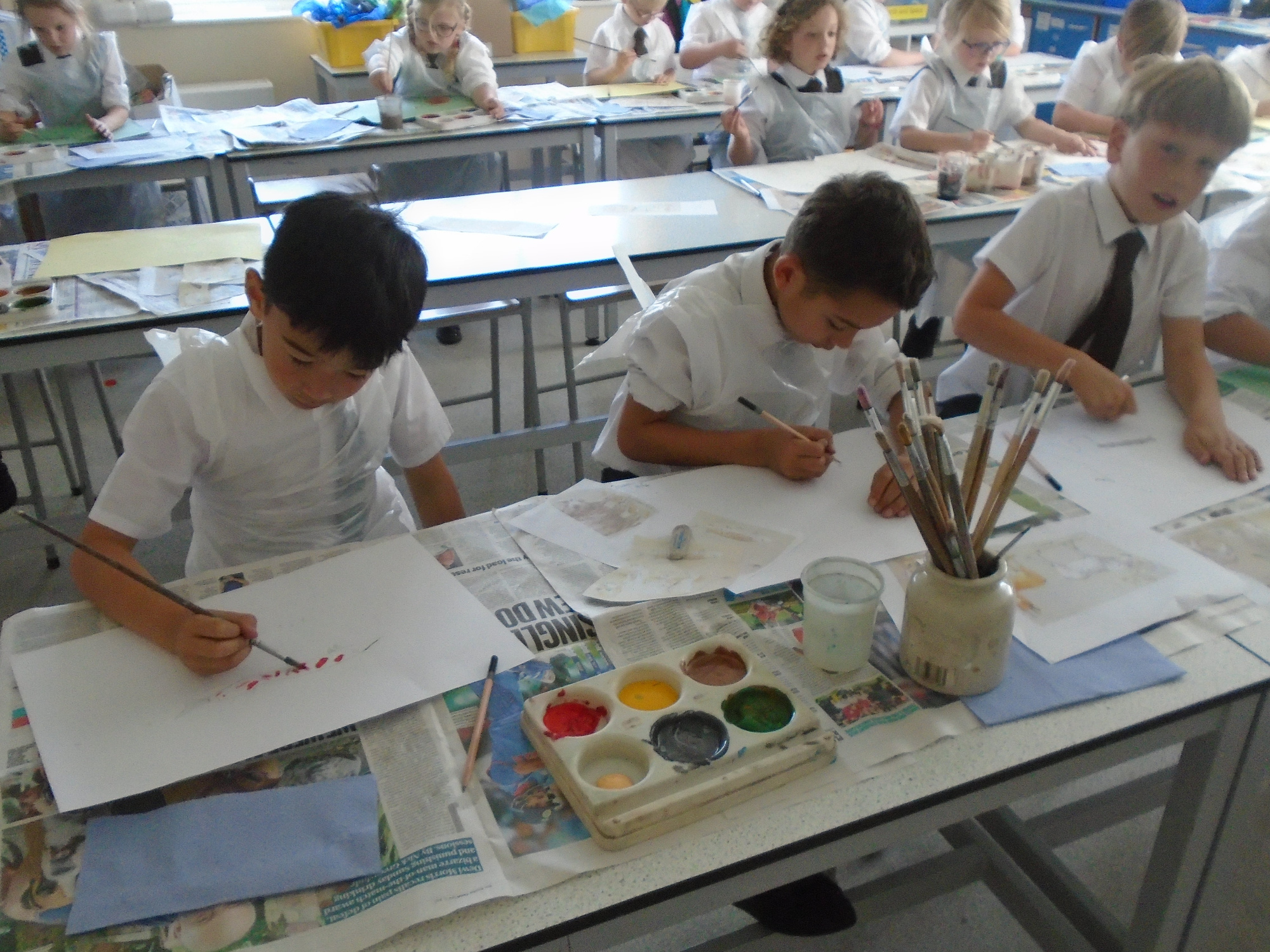 Archaeologists at Work
Year 3 have been looking at The Stone Age. They have been understanding how long the Stone Age period lasts and how we know this information.
Firstly, we compared 5000 years of time as a single piece of toilet paper. The Stone lasted around 3 millions years which meant it took a lot of toilet paper to show this period (see the photo of how much toilet paper Year 3 had to use).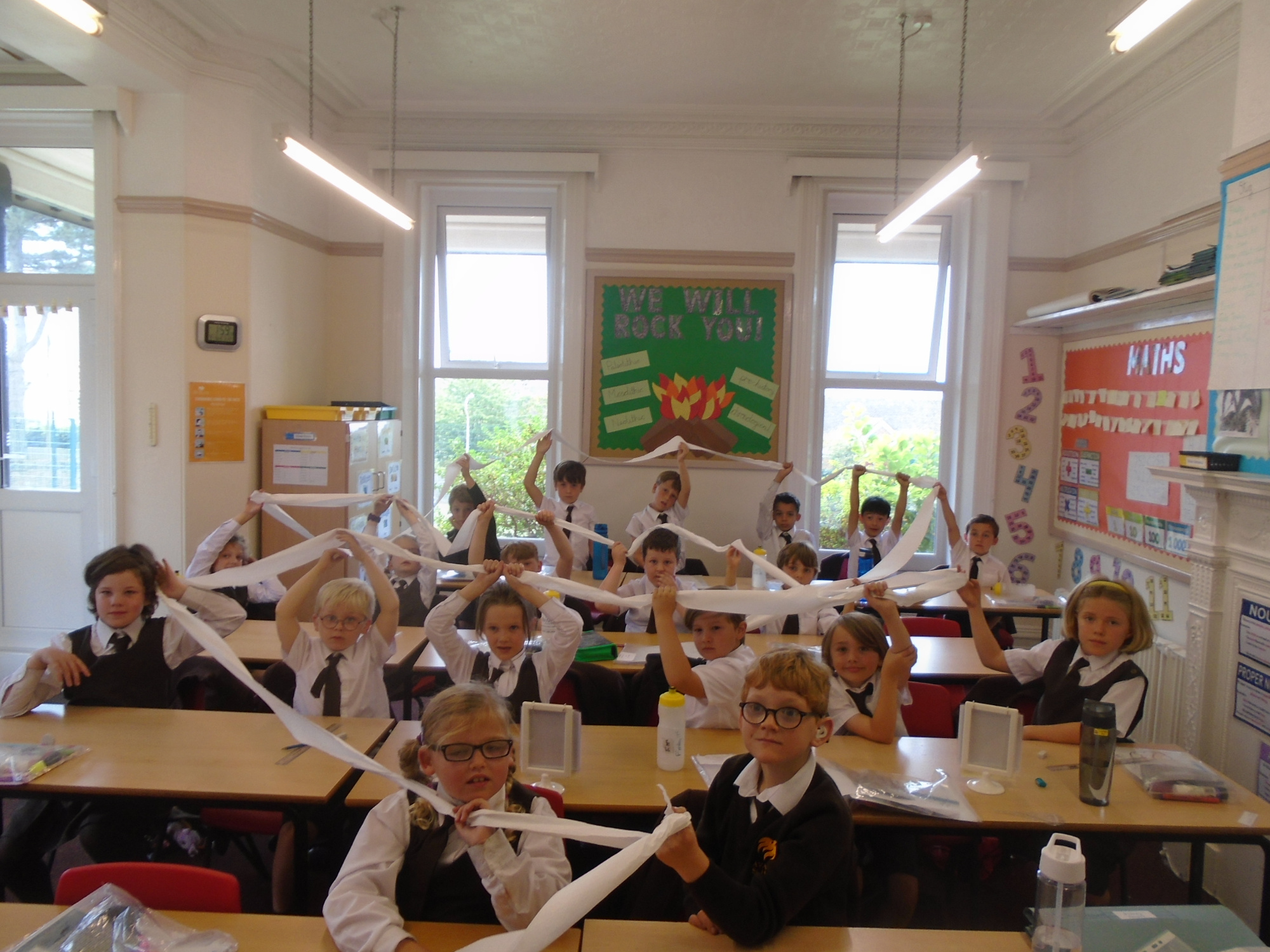 The Stone Age time is pre-history, which means before humans could read or write. Therefore, we know the information about this time through what archaeologists dig up.
Next, Year 3 took on the role of archaeologists and were excavating a chocolate chip cook to find the chocolate chip artefacts inside. They had a lot of fun doing this, ensuring they are careful and gentle with each artefact. They also learnt and understood how difficult an archaeologists job must be.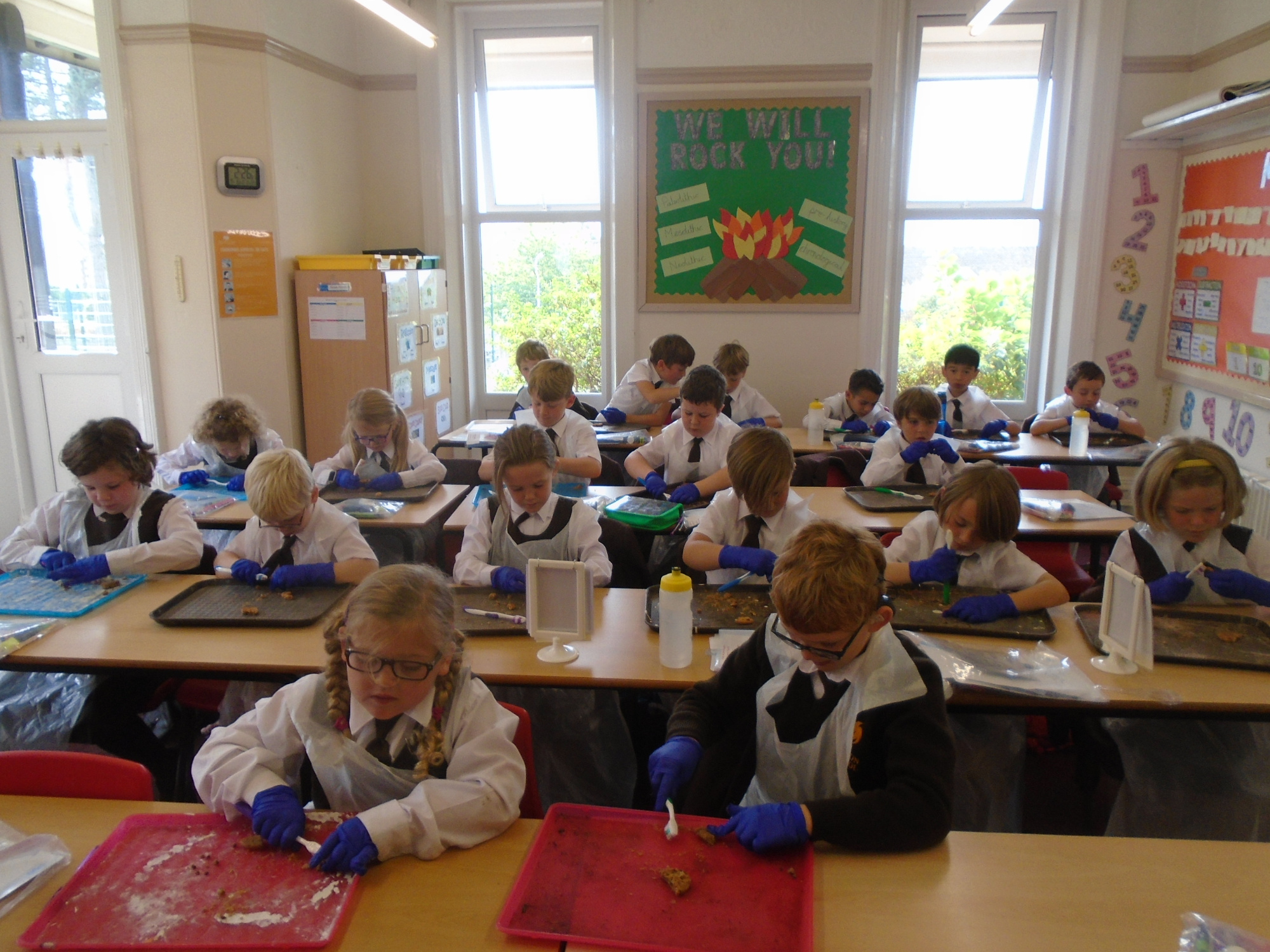 Finally, Year 3 looked at photographs of actual Stone Age artefacts and made predictions on what these artefacts may have been used as in the Stone Age times.
Stig of the Dump in English
The children are reading 'Stig of the Dump' in our English lessons, which is a story about a Stone Age man who lives in a dump. Today, the children were acting out a scene between Barney, the main character, and the three mean boys from the nearby town. The children interacted with great enthusiasm and used excellent expression for their characters. Se the Year 3 Gallery for more photos.