Year 6 News 2017-2018
Year 6 Making Dream Catchers
Year 6 have been making dream catchers for the residents of Caldy Manor Care Home to enjoy in their garden.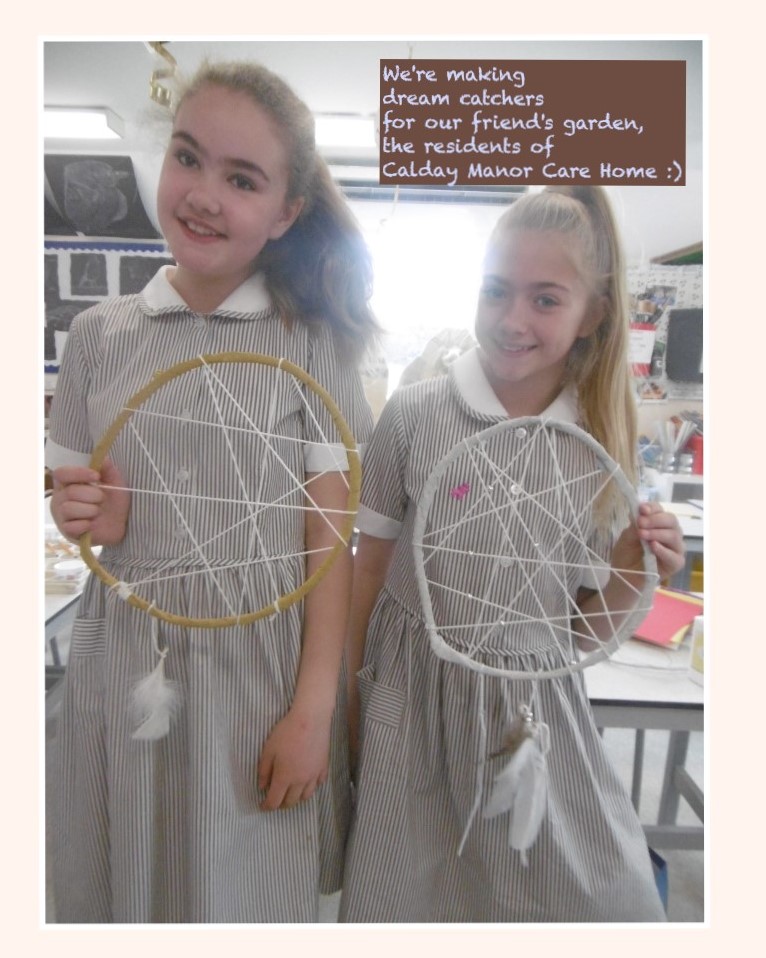 Oaklands residential 2018
Wednesday 5pm update
Good afternoon everyone,
We're back – sweaty, muddy and wet, but we're back!. What an experience down the mine! Well done to everyone who braved the dark and damp mine (especially Mrs McGregor who, it would be fair to say, was not exactly looking forward to today's trip!) There was a boat ride, a waterfall climb and even a zipline which all children managed. An exciting evening of entertainment is planned for the children but not before the essential drying of their kit and the necessary preparations for tomorrow and, of course, hot showers.
There's homemade meatballs with pasta, garlic bread and salad for dinner which is EXACTLY what you need after a full day's exercise.
We'll send some photos shortly but all are well – a little tired but having great fun. We are very impressed with their confidence and teamwork and they are a real delight.
Wednesday 11am update
Good morning everyone
Although it's a little overcast today, we have an amazing day to look forward to! The children will be treated to a visit to the Rhiwbach slate mine where they will spend the entire day. Wearing our waterproofs, harnesses, helmets and headtorches, we will set off into the mines at around 11.30am. Whilst in there, our fabulous instructors Andy and Gethin will tell the children all about how the mine was created and how it developed over the years. The plan is for the 2 groups to meet for lunch at one of the deepest points of the "dry" mine which is about 250m below the surface. Inside, we have a boat ride, a zipline and even a climb up a waterfall up a mine shaft. It is a very long and memorable day and, when you include the 3 mile hike there and back, an exhausting one.
For those that are interested, here is a short history of the mines we are visiting https://en.wikipedia.org/wiki/Rhiwbach_Quarry
We'll send some photos of the preparations shortly.
More later
Mrs Kililiku, Mrs Brew and Mrs McGregor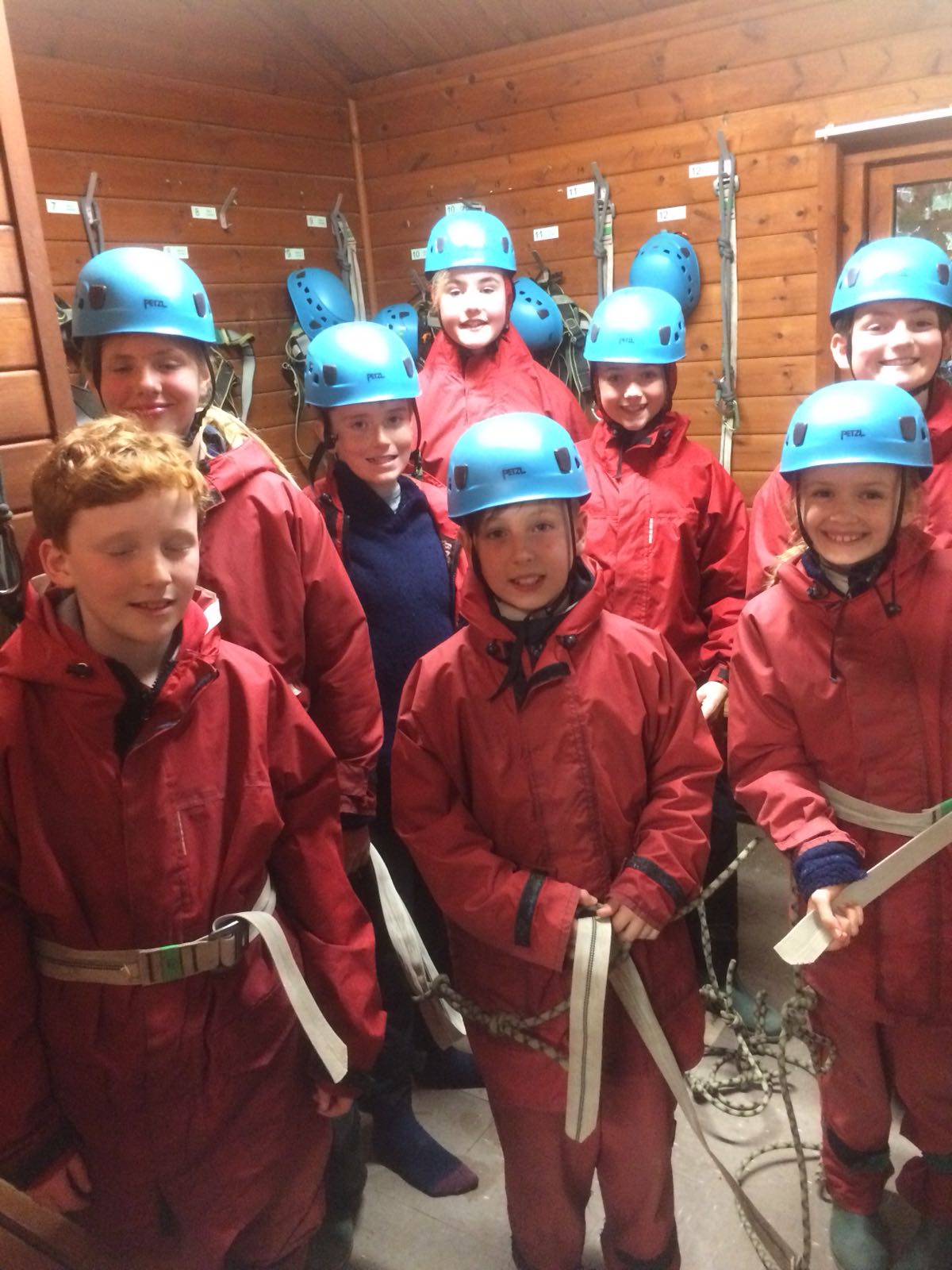 Wednesday 7.30am
Good morning everyone!
The children slept really well last night. It was shortly after 11 when the final voices faded but they were up bright and early this morning. The boys, believe it or not, were all up and about by 7, having made their beds and were all in one room chatting when Mrs Brew did her rounds. The girls, on the other hand, were all still fast asleep at 7.30!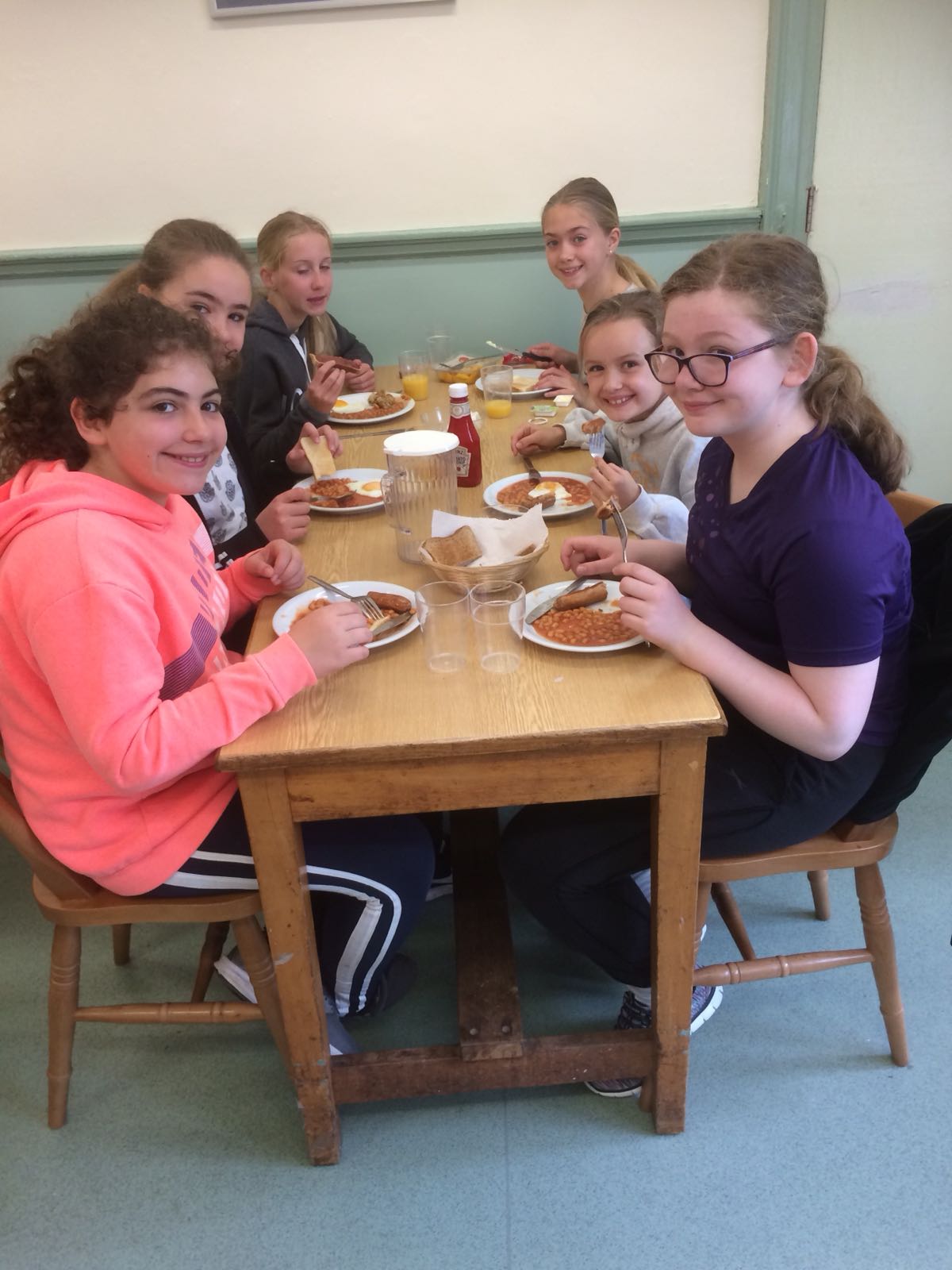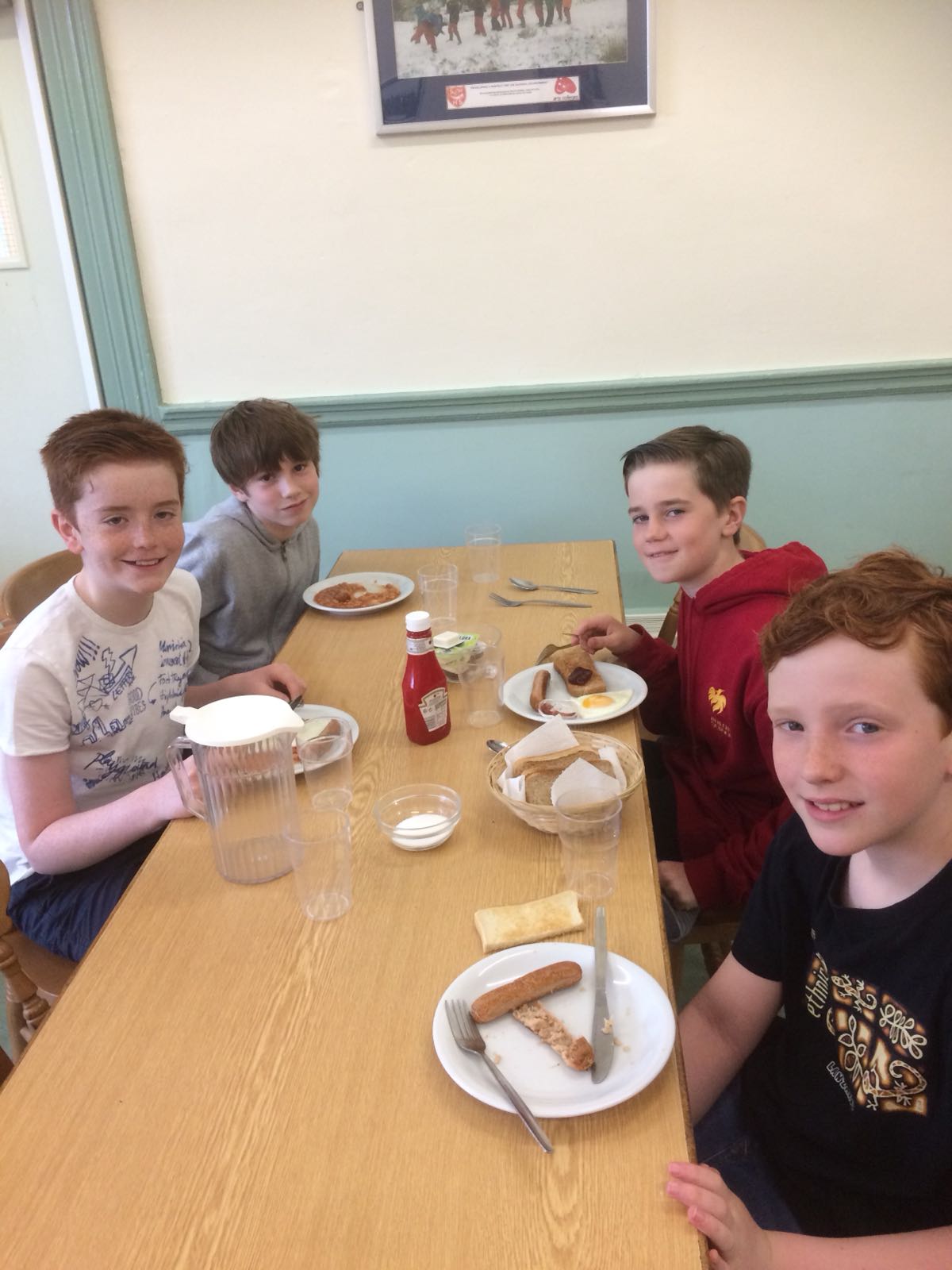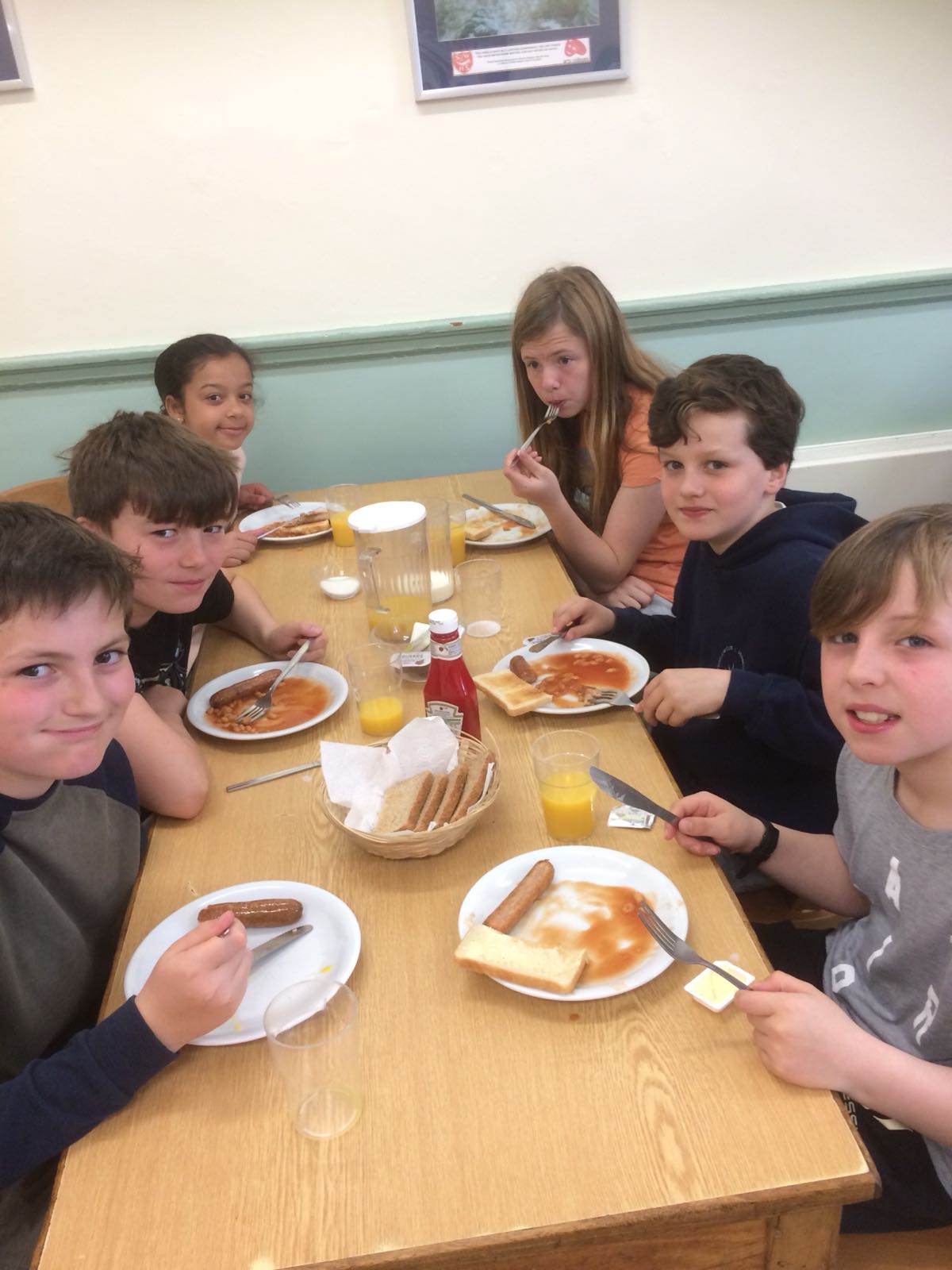 Mrs Kililiku, Mrs Brew and Mrs McGregor
Tuesday update
photos from today are here or click on the right hand side of this page.
Finally, they are all asleep so a little catch up from today.
A wonderful day in the company of our year 6 children. Leaving Avalon after saying our goodbyes was hard but we knew we were in for a fantastic trip. It took about 1 ¾ hours to get to Oaklands and most of us chatted to our friends on the way.
On arrival we were given our kit and after a quick lunch, we were off into the countryside. One group went on a hike, taking it in turns to read the map and guide the group over hills, through forests and a lake. Parts of the forest were being developed and lots of new trees had been planted. The Welsh government plants a tree in every time a new baby is born in Wales and part of this initiative can be seen in this forest. The other group seemed to draw the short straw and got to go for a "walk" which basically involved crawling through muddy, wet tunnels! One of the best quotes of the day was "there's not a bit of me that's not wet!"
On arrival back at Oaklands some of the children were dismayed at having to make their own beds. Some of them even told the instructors they had never made their own beds before but we were certain that wasn't true! Part of the experience of the trip is having little "jobs" to do such as laying the tables for dinner, sweeping the dining room floor, filling the water bottles, handing out the snacks etc. all part of their development.
Dinner was burgers and chips with salad and was well received by all.
It is lovely to see the children taking leadership roles during the trip and never more so was this apparent during the evening dingle. Blindfolded, the children have to make their way in 2 teams around the woods holding on to each other and a piece of rope. It taught them a lot about themselves and, needless to say they got soaked again!
It's the mining day tomorrow as it is set for overcast with some showers. We will be in the mine from about 11 – 4 and our lunch spot is beneath directly 250m of solid rock!
Its lights out at the moment and its all quiet…..ish!
More tomorrow!
Mrs K, Mrs Brew and Mrs McGregor.
Road Safety Visit
As part of their on-going preparations for moving on to secondary school, Year 6 had a visit from a Wirral Council Road Safety Officer. The children were engaged in activities which inspired them to consider road safety in detail, so that they can keep themselves safe when walking to school or elsewhere.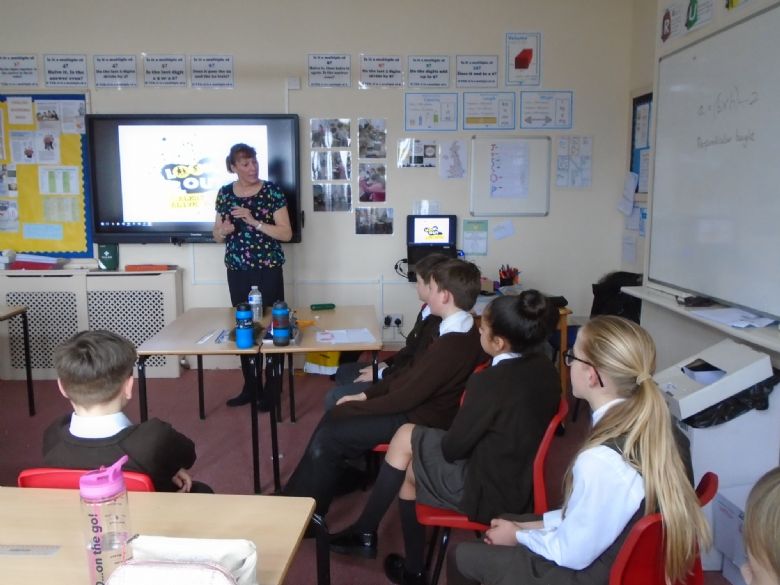 Year 6 Assembly
Year 6 delivered an excellent assembly this week, which was both informative and interesting. Starting with the whole class composition that Year 6 had designed (on their own) as a class in P.E., the children demonstrated how we need to work together to support each other and others who might need help. This was followed by a beautiful rendition of Lean on Me. After talking about democracy and the importance of debate in our parliament, the children then staged a debate discussing the motion that This House believes that Avalon should build a sports' hall on the field. Directed by our Speaker, many points were raised and refuted until the audience, parents and children voted on the motion. Well done Year 6 for a fabulous assembly.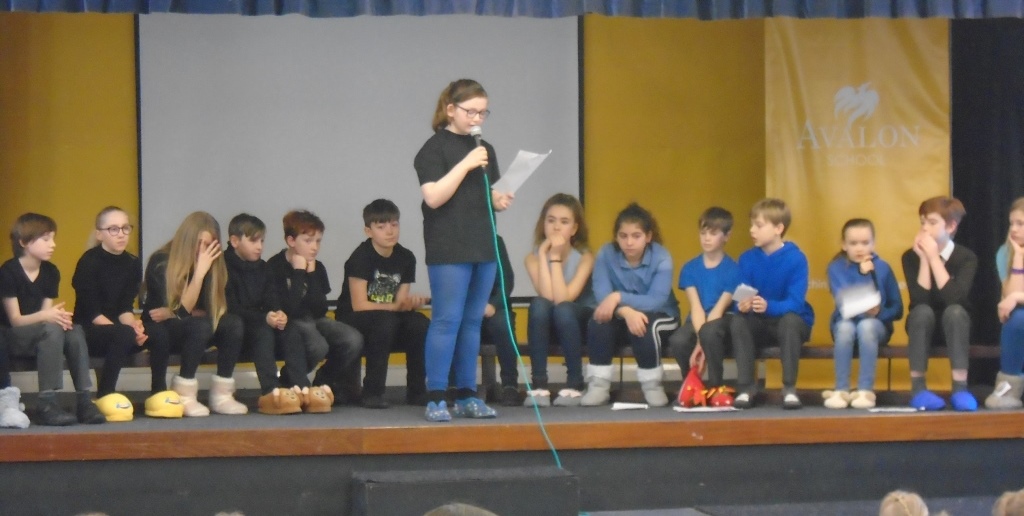 PHSCEE
Year 6 have been focusing on healthy eating and the benefits of exercise in PHSCEE. They started off by having a very informative talk and question time with Dr. Perry about how they can help to keep themselves healthy, looking particularly at the different food groups. This was followed by a challenging but enjoyable exercise session, led by Mr. Kyriacou, with the children visiting different circuit stations for high intensity activities. They enjoyed hearing about Mr. Kyriacou's experiences as a professional rugby player and coach. A visit from two very friendly N.H.S. nurses today, further emphasised the need to eat a balanced diet and keeping active.
Art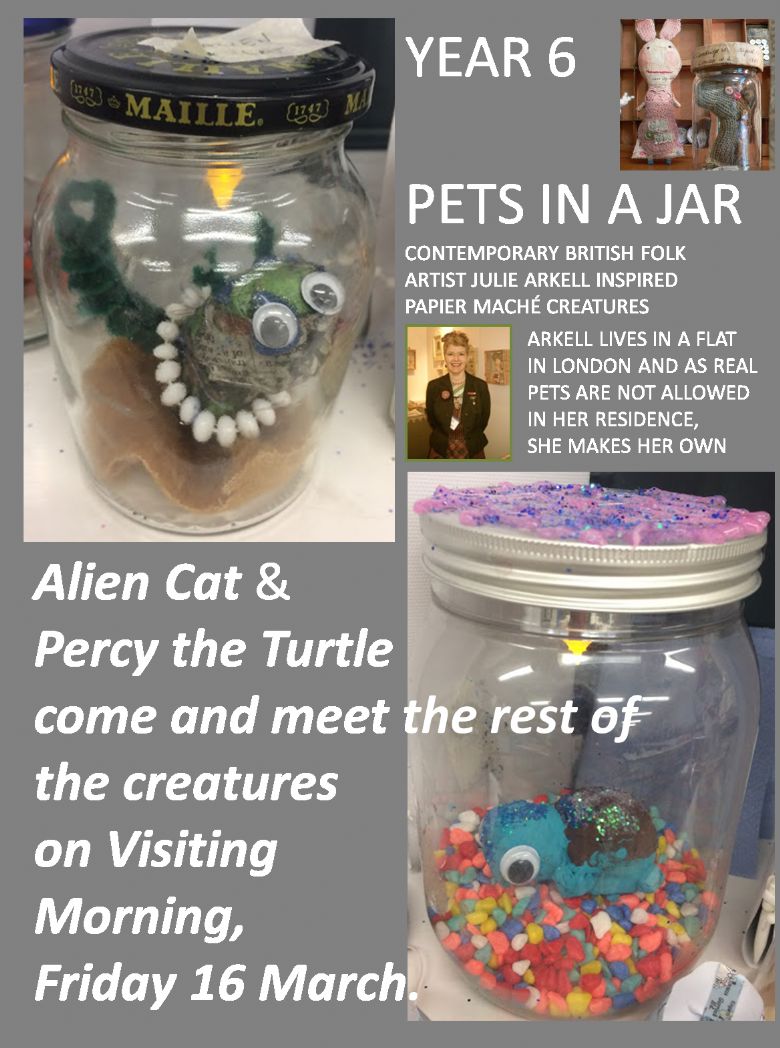 Year 5 and 6 Healthy Lifestyles
In our P.E lesson Mr Kyriacou took the girls for half of the lesson this afternoon to talk about healthy eating and healthy lifestyles. He set up a circuit of activities for the children to do in 30 second intervals. The girls absolutely loved it and learnt a great deal from this session. I think he has inspired some of them to try out different activities.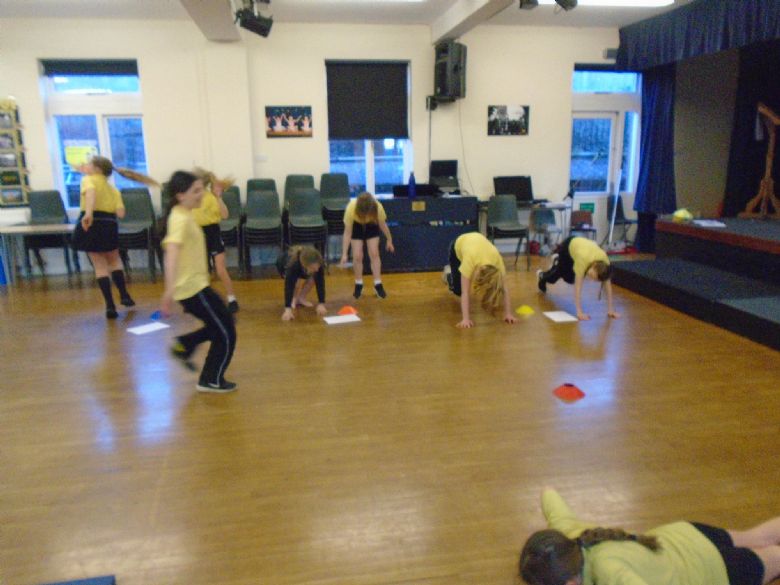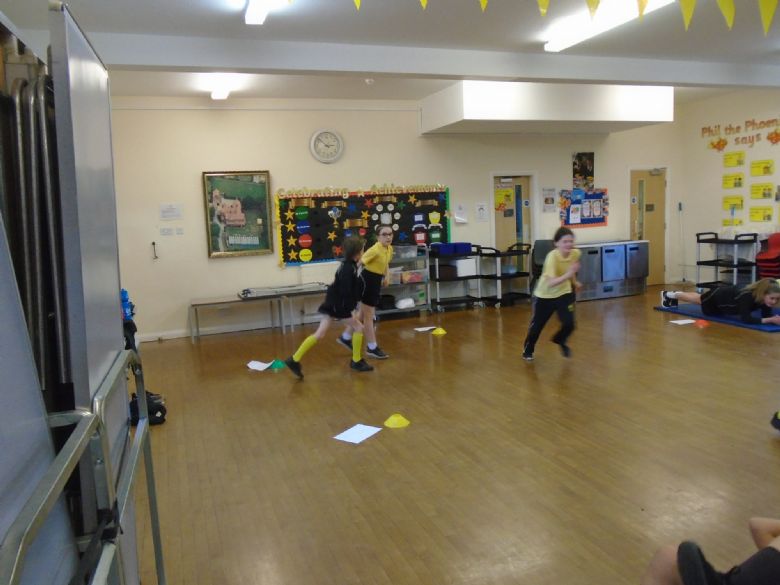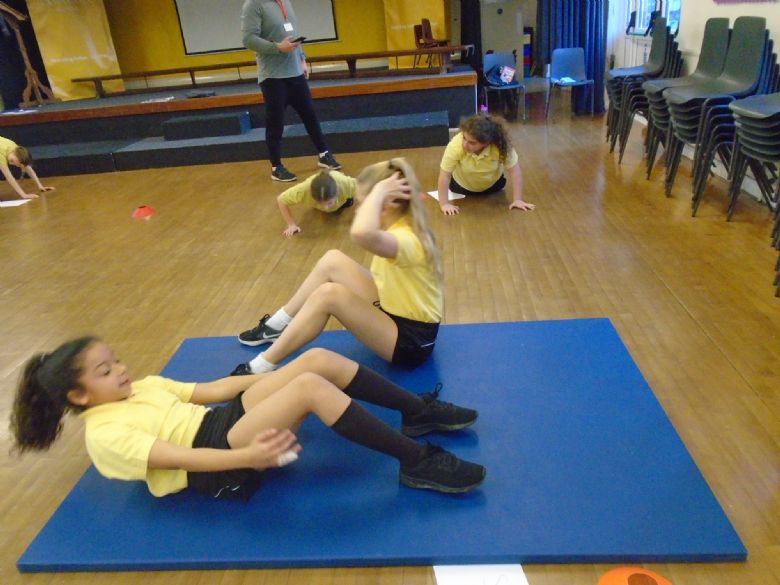 Beatboxing day
Year 6 enjoyed a fabulous special day recently Beatboxing, Rapping and African Drumming. The Day began with a quick introduction to the genre, followed by a demonstration by our leader, of the wide and varied range of sounds which can be made with the human voice. The children then all had a go, producing some very good sounds. Everyone enjoyed the freestyling games and were entertained with a rap and beatbox routine. The children then learned how to construct a rap which resulted in a fantastic whole class rap.
In the afternoon, the children got busy drumming on the beautifully carved drums actually from West Africa. The children learned how to generate different sounds from the drums. They developed their skills in a follow-my-leader session which gradually grew in complexity. The drumming session culminated in a whole class performance for the Year 5 children and some members of staff.
A great day for a hardworking class.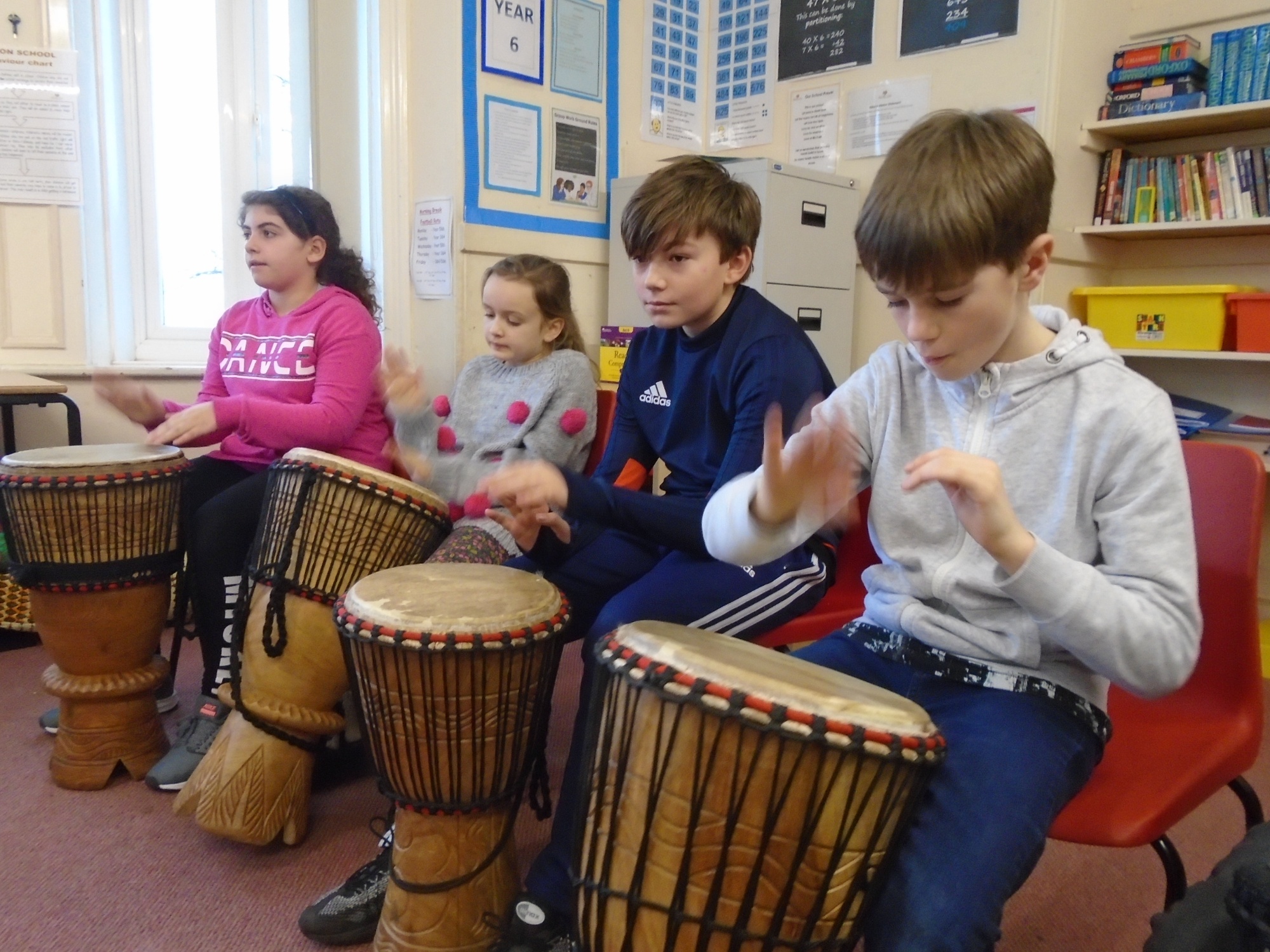 Gymnastics
The Year 5 and 6 boys have enjoyed the recent Gymnastics topic on Balance. After practising balances individually on different levels and different parts of their bodies, they worked collaboratively to produce a group balance. The boys were aware that discussion and understanding of the strengths and abilities of each boy, were key to a successful group performance. The next step was to introduce the notion of counter balance and counter tension as they experimented with pushing against a partner to create a balance rather than using the floor or a piece of equipment. Great results boys: you worked hard and with respect.
Author visit
On Monday, Year 6 had the wonderful opportunity of meeting Pam Bloom, the author of Whole New World(s) which we have enjoyed reading this term. In a relaxed atmosphere, with tea and delicious flapjack thoughtfully provided by one of our parent helpers, we had a very interesting morning. The children had prepared questions (ones which also aimed at enabling Pam to get to know their thoughts and ideas) to find out more about Pam's development as a writer, and her experience of the writing and publishing process. The "interview" was inspirational for our Year 6 writers.
History
World War Two Evacuation Enquiry
Year 6 were hard at work evaluating the BBC video about evacuation. As part of the lesson, they each received a role card with information about a child's experience during World War Two, they had to read the card and get into character. Afterwards, they went around the class introducing themselves to other people, gaining and recording information about each child's experience. During this, they rated the child's experience on a scale of -3 (negative) to +3 (positive). We look forward to continuing with our enquiry about evacuation and discussing the results in further detail!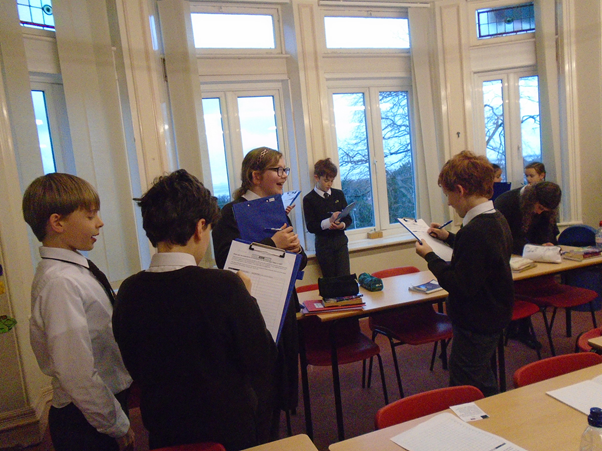 French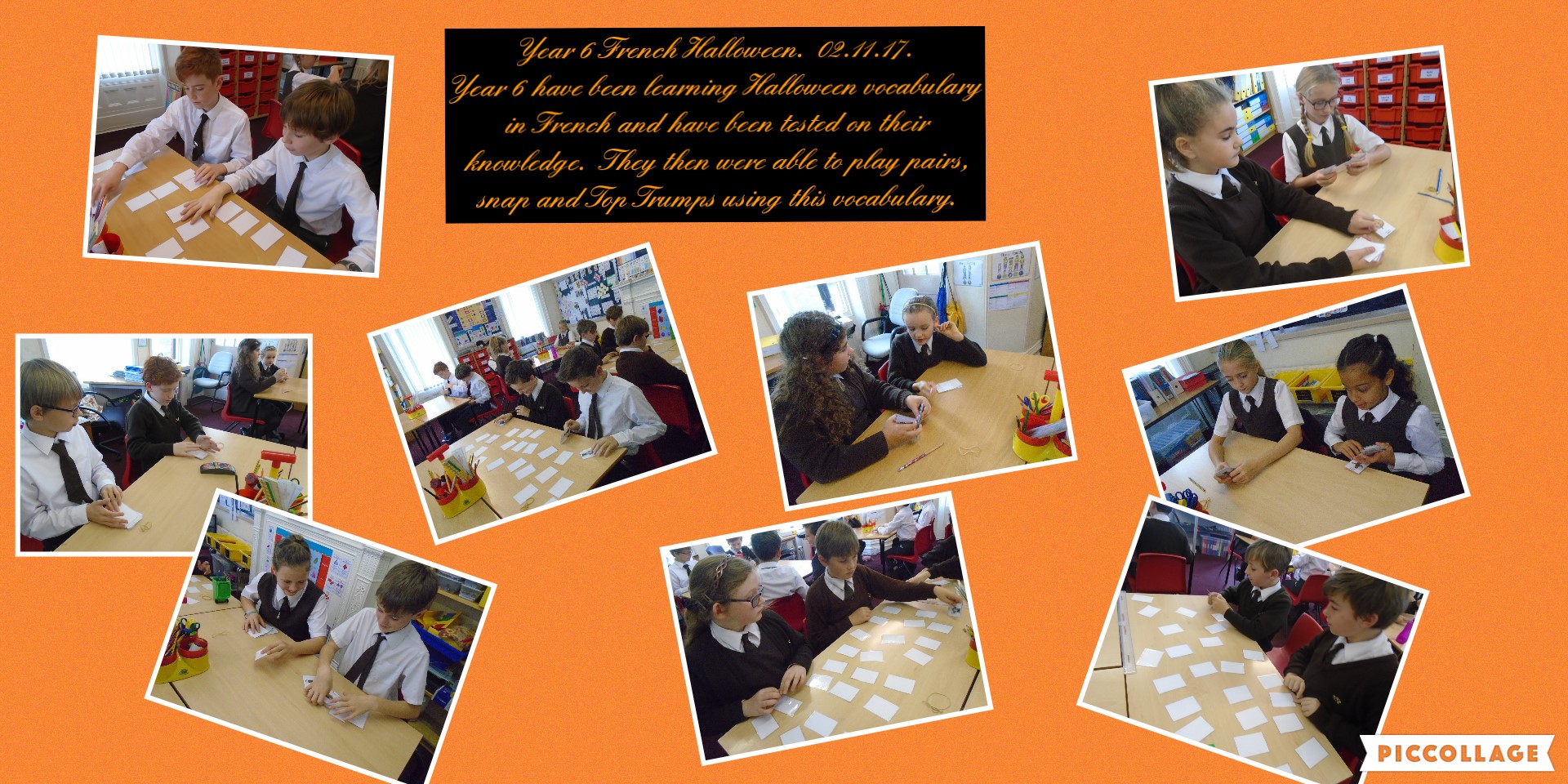 French
Year 6 have been revising the vocabulary on the "school subjects" topic. They had to speak to each other in French to guess what they had chosen for their school subjects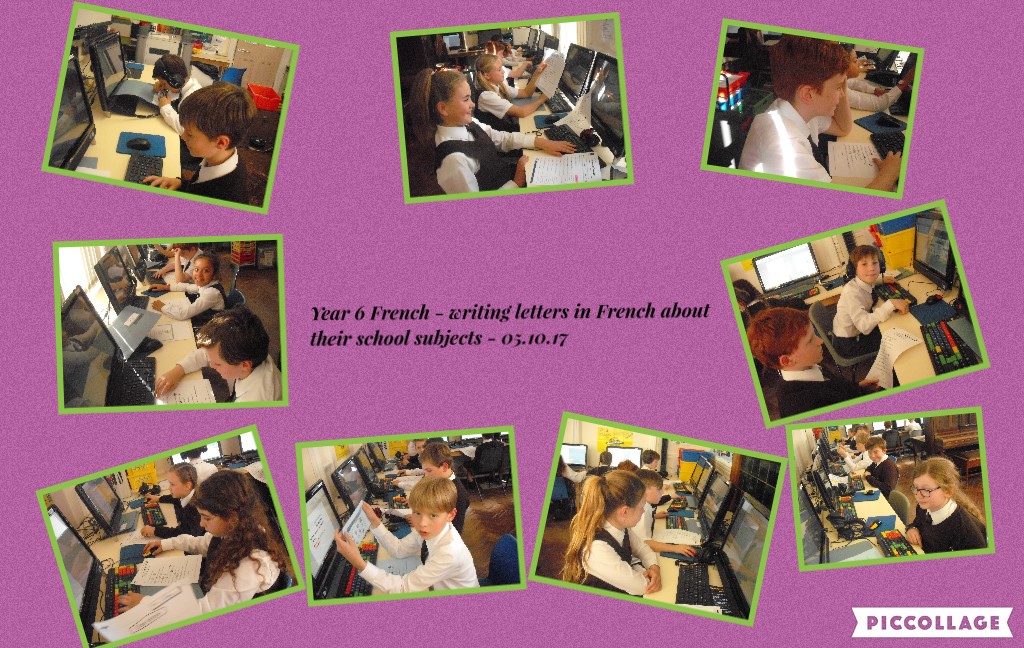 History – Links to PSCHE
As an optional research task, pupils were asked to find out information about their family and whether they had any involvement in World War II. It was superb to see so many artefacts brought into our lesson on Monday 2nd October 2017. Pupils spent half of the lesson discussing what they had found about their family, their experiences and sharing various primary sources e.g. objects from the period of time. The pupils were extremely mature and interested in their family/local History, which is pleasing to see!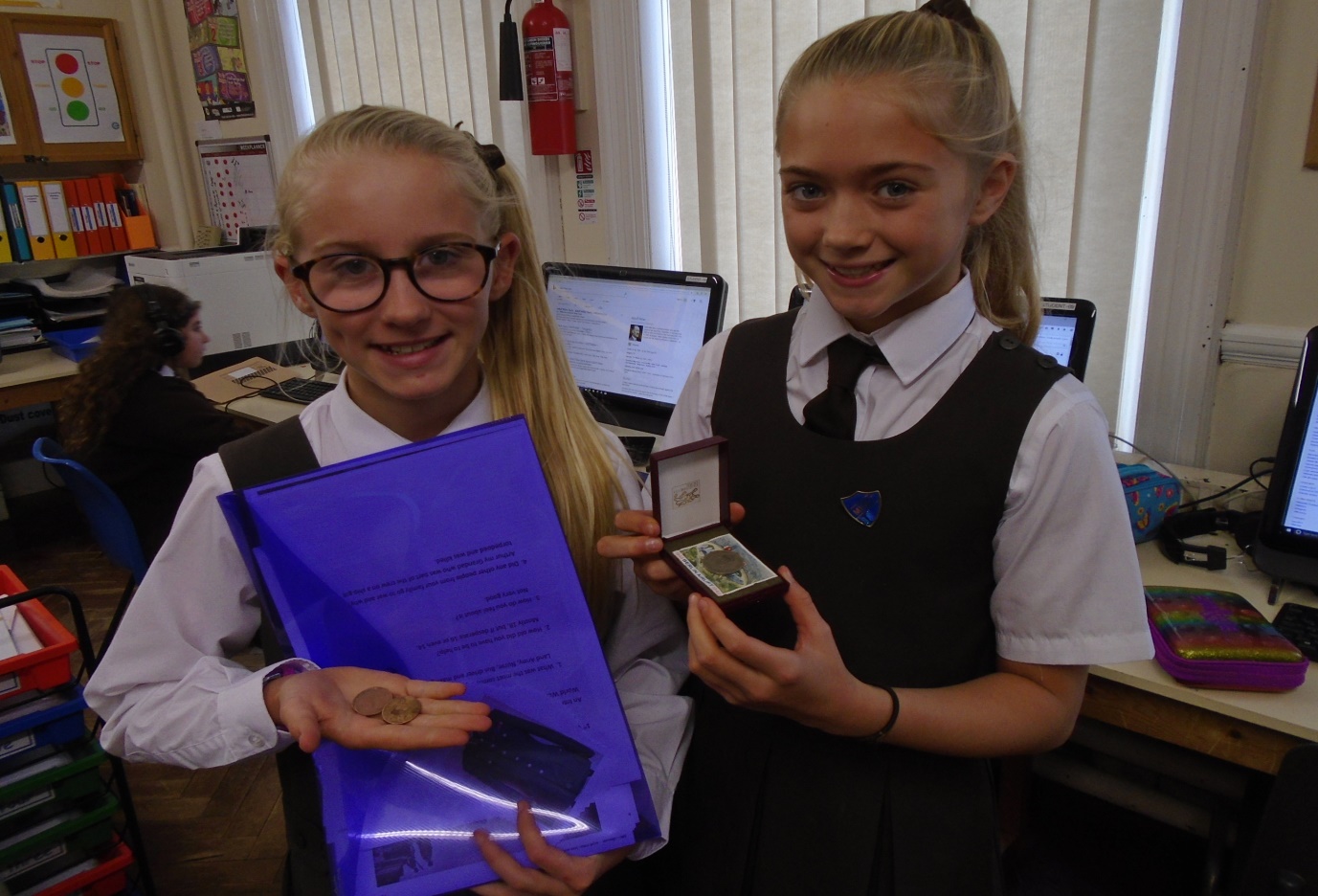 Science
Characteristics of Animals
Year 6 have been designing and creating their own animals. Their friends have then been spotting and identifying the characteristics to decide on their classification. We have had a selection of mammals, birds, insects, reptiles, amphibians, fish, arachnids, annelids, crustaceans, echinoderms and molluscs identified. Can you classify the animals shown?